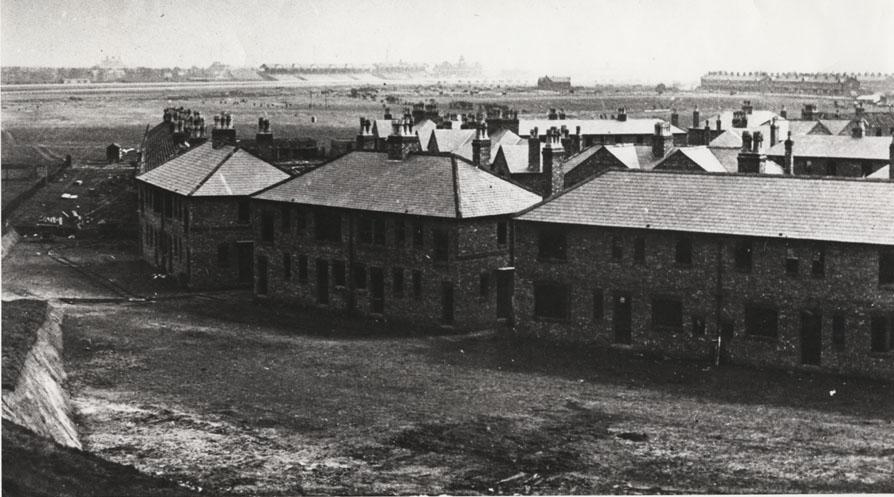 A picture of the rear of the houses on Shirley Avenue as they are being built in 1921. You can see in the background that the rest of the Kersal Estate has not yet been built.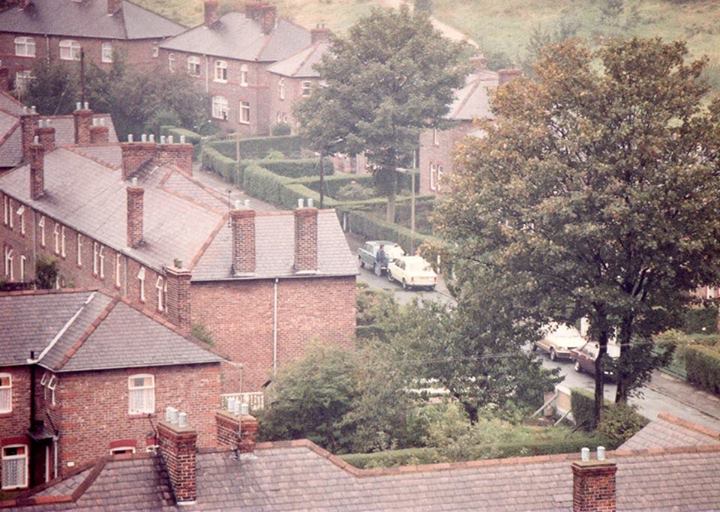 Shirley Avenue in 1980. Thanks to Jimmy Clarke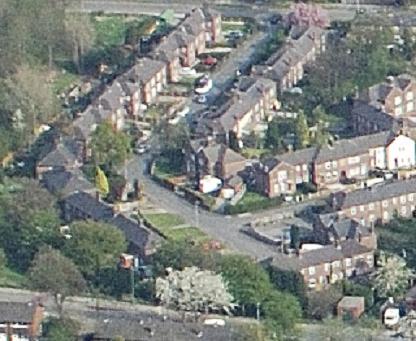 In May 2006.
The junction of Shirley Avenue and South Radford Street. Many a happy time was spent here in childhood.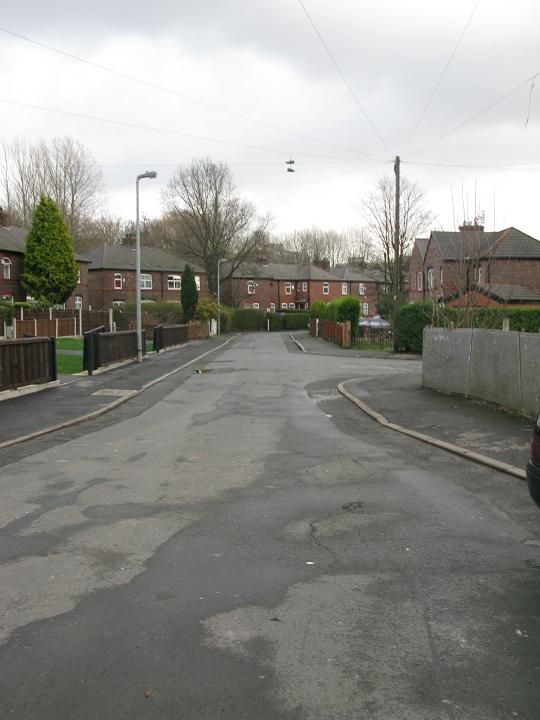 The middle section with Shirley Avenue which had a junction with Monsal Avenue.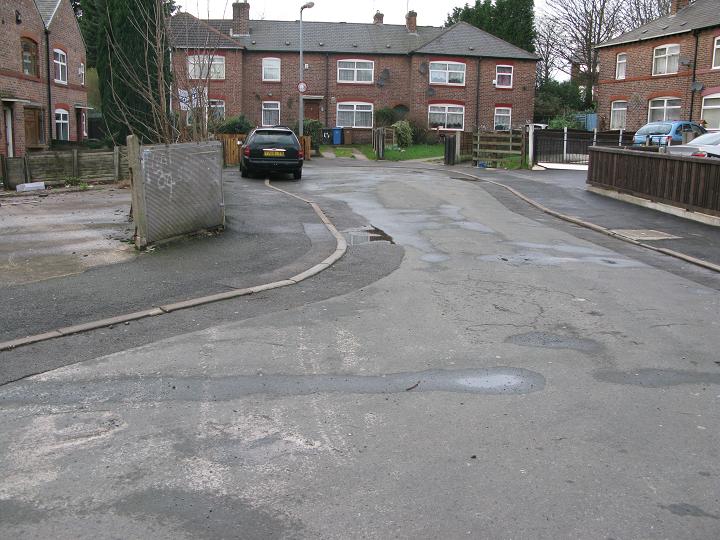 The cul de sac at the end of Shirley Avenue in February 2008.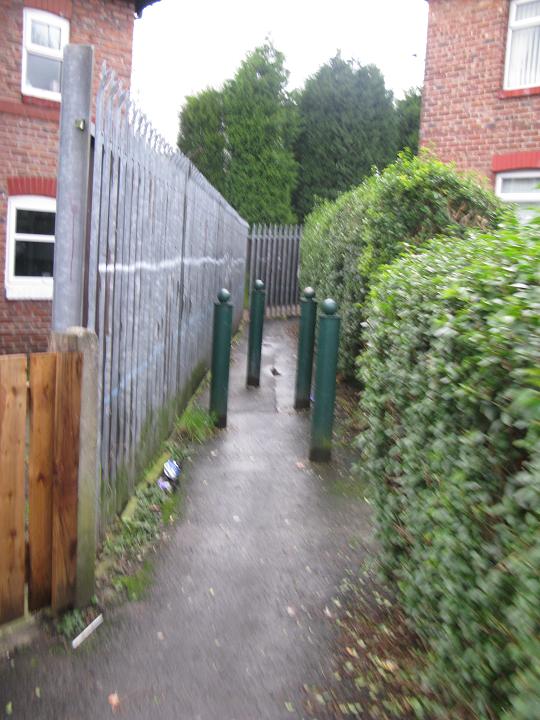 The ginnel from Shirley Avenue which led to Oaklands Road. The garden at the side of the ginnel always seemed to have ferocious dogs. This meant that we always ran along the ginnel rather than walked!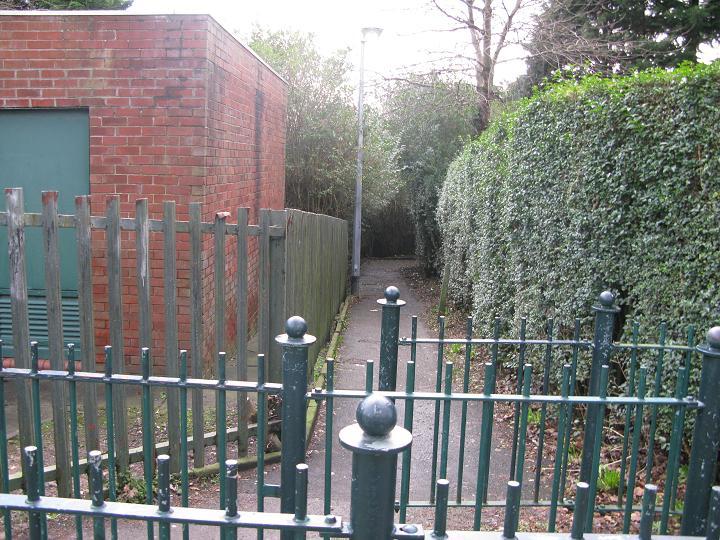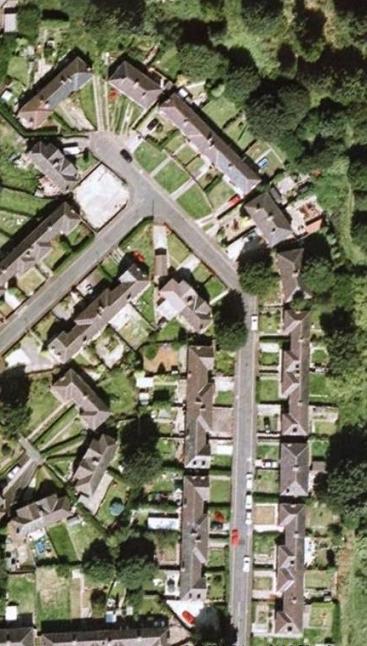 Another modern overview of Shirley Avenue.