Littleton Road 3
If you would like a larger/higher quality copy of any of these pictures email kersalflats@hotmail.co.uk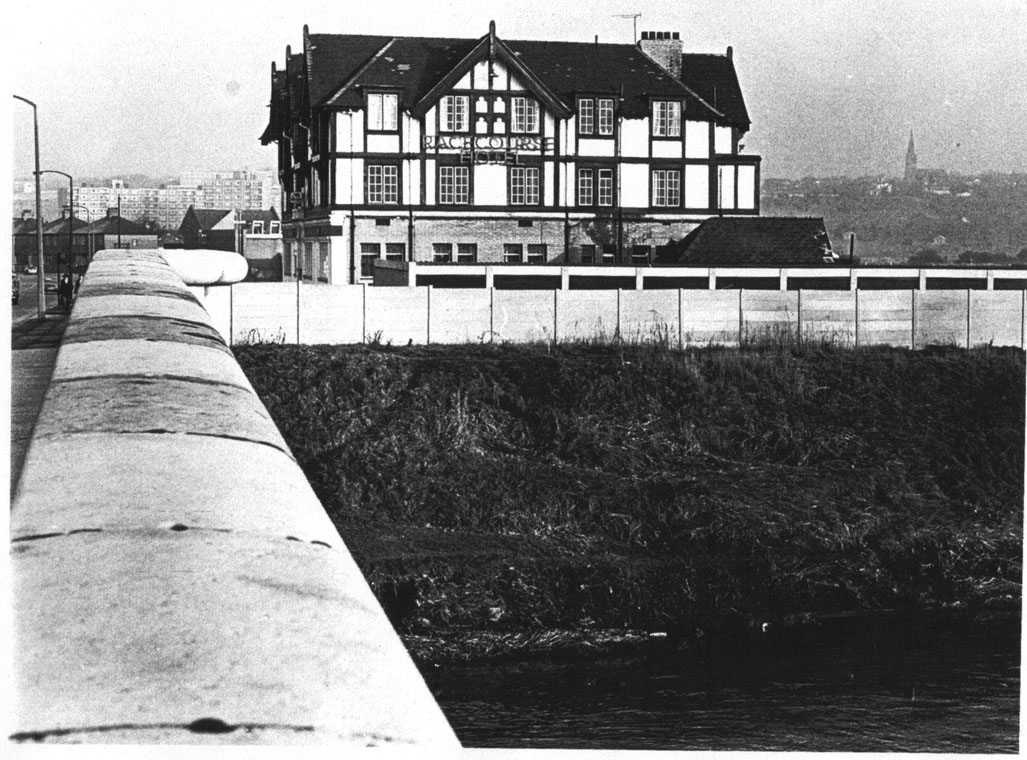 A shot of the Racecourse Hotel taken in 1972 from Littleton Road Bridge. You can still see Kersal Flats in the background. Roll your mouse over the image to see the same spot in 2009.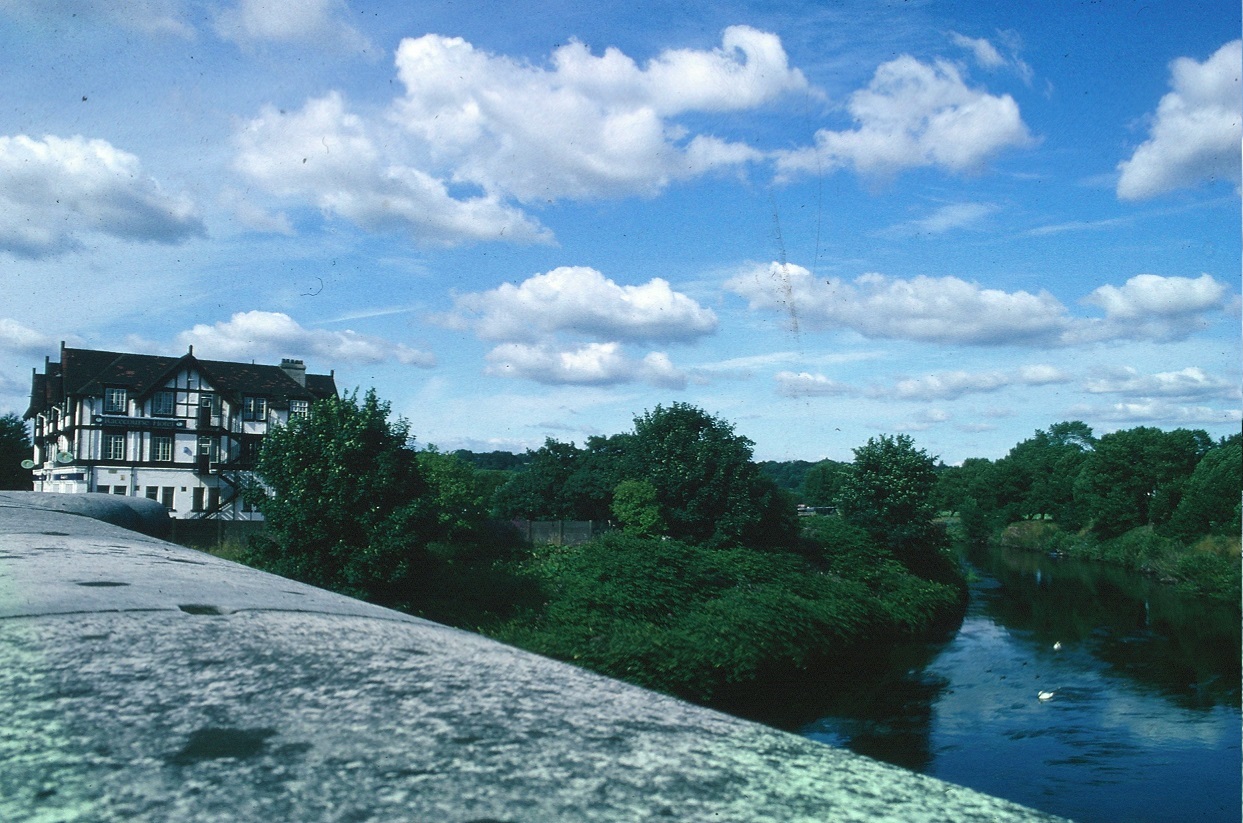 The Racecourse Hotel from Littleton Road footbridge in 1994.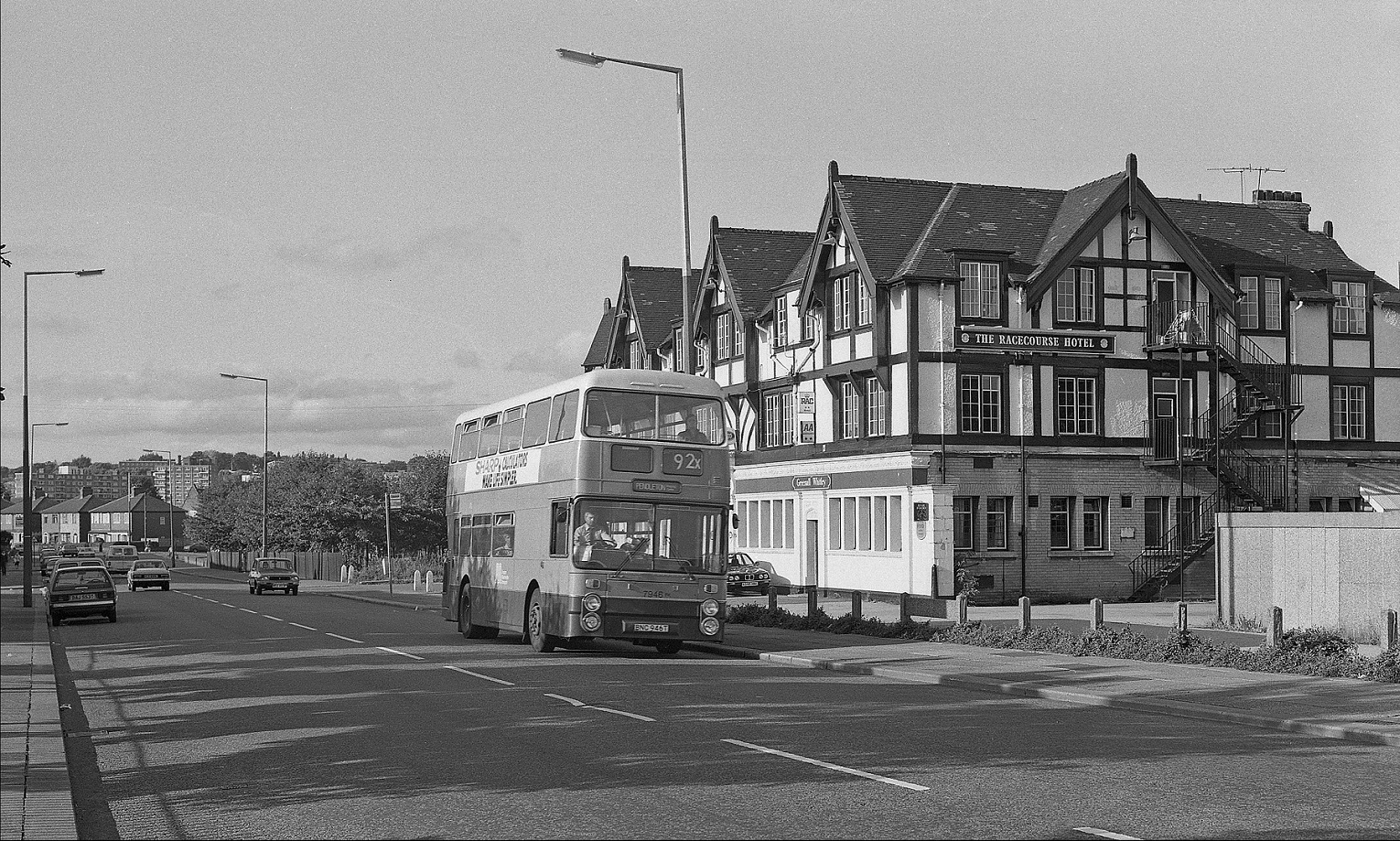 The No 92 outside the Racecourse on the 30th August 1983. In the background you can see Kersal Flats. Thanks to Ted Robinson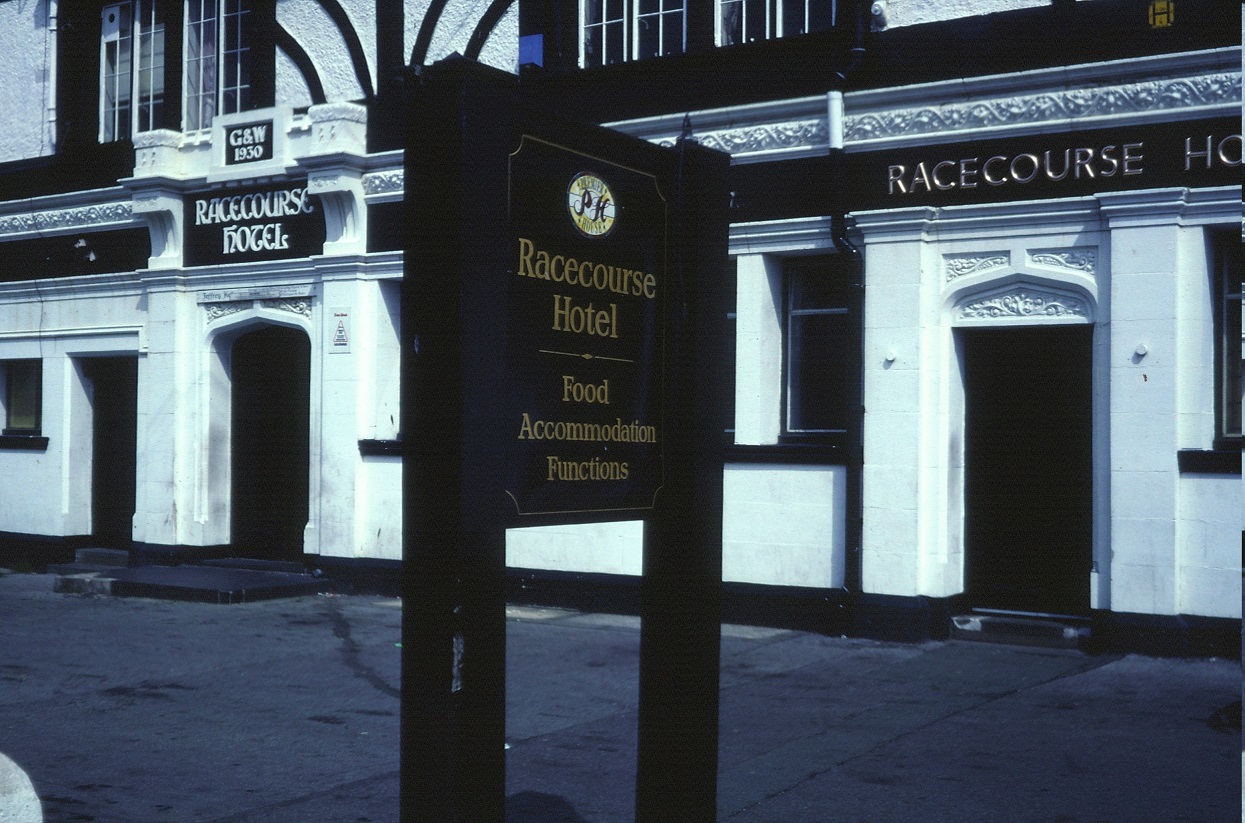 A close up of the Racecourse Hotel and sign in 1992.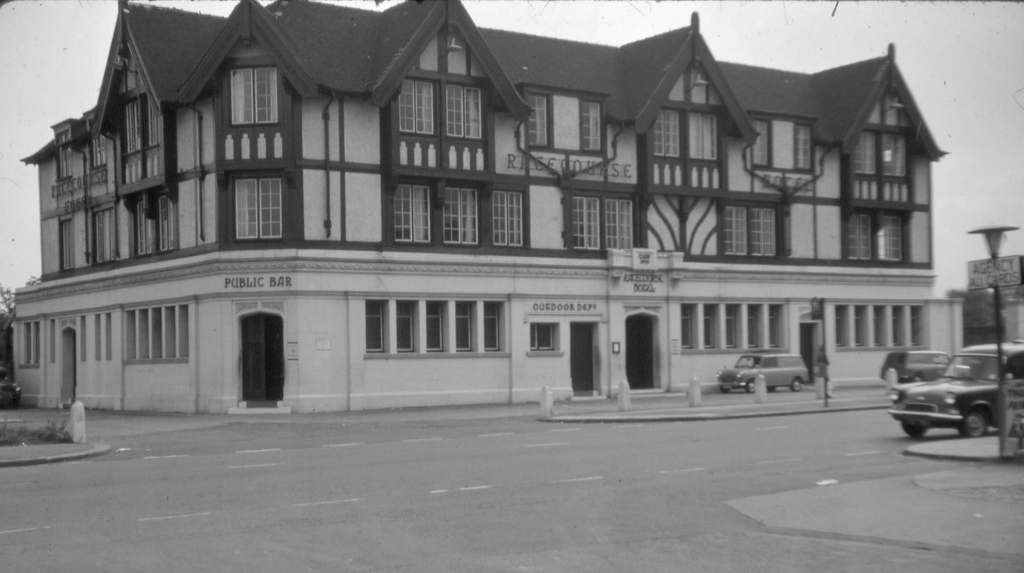 The Racecourse in 1966 and if you roll your mouse over the image you will see the same spot in 2011.The old photo is by A. Henderson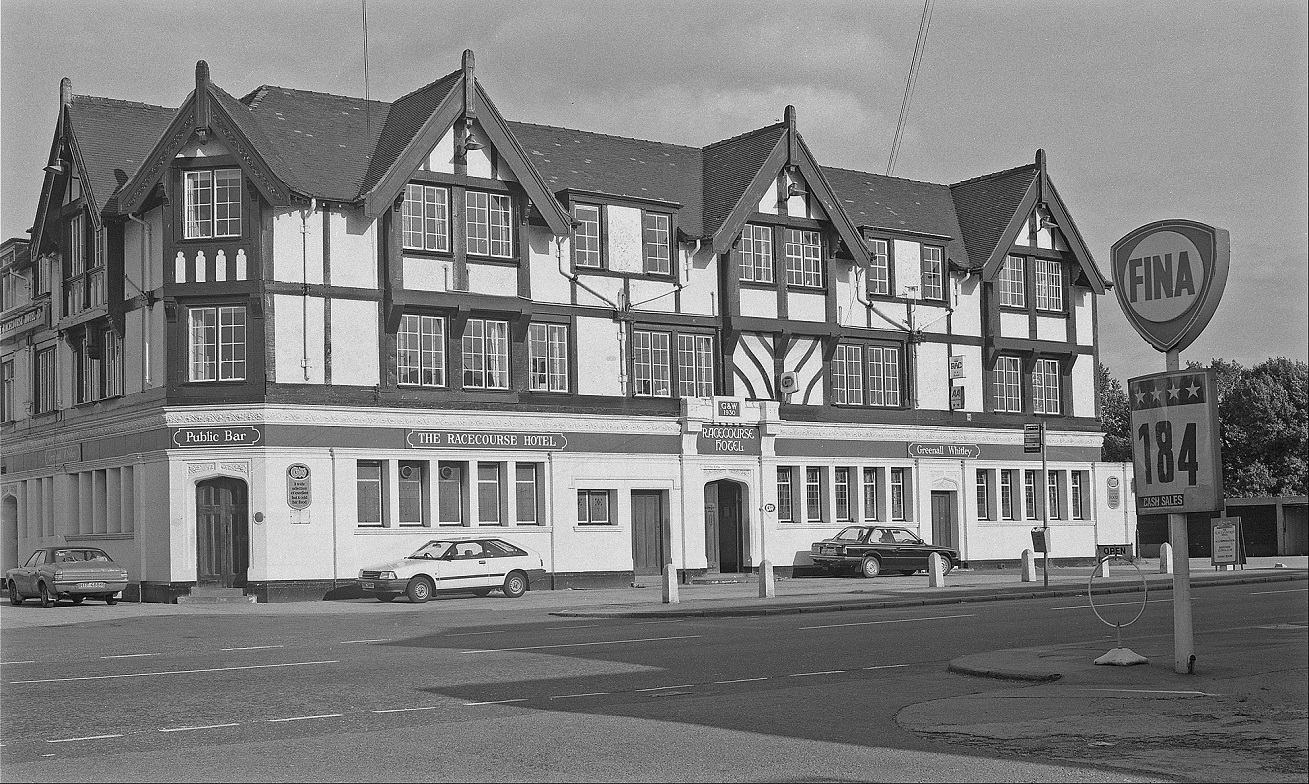 The Racecourse on the 30th August 1983. You can see the sign for the petrol station on Littleton Road.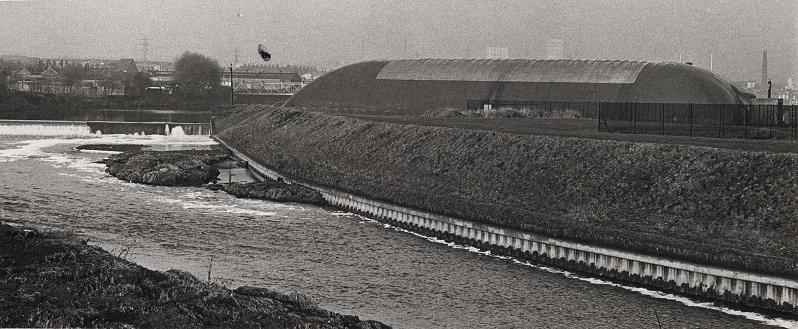 The airhouse in February 1972. This was used by Manchester United for indoor training and was located near the Littleton Road Bridge.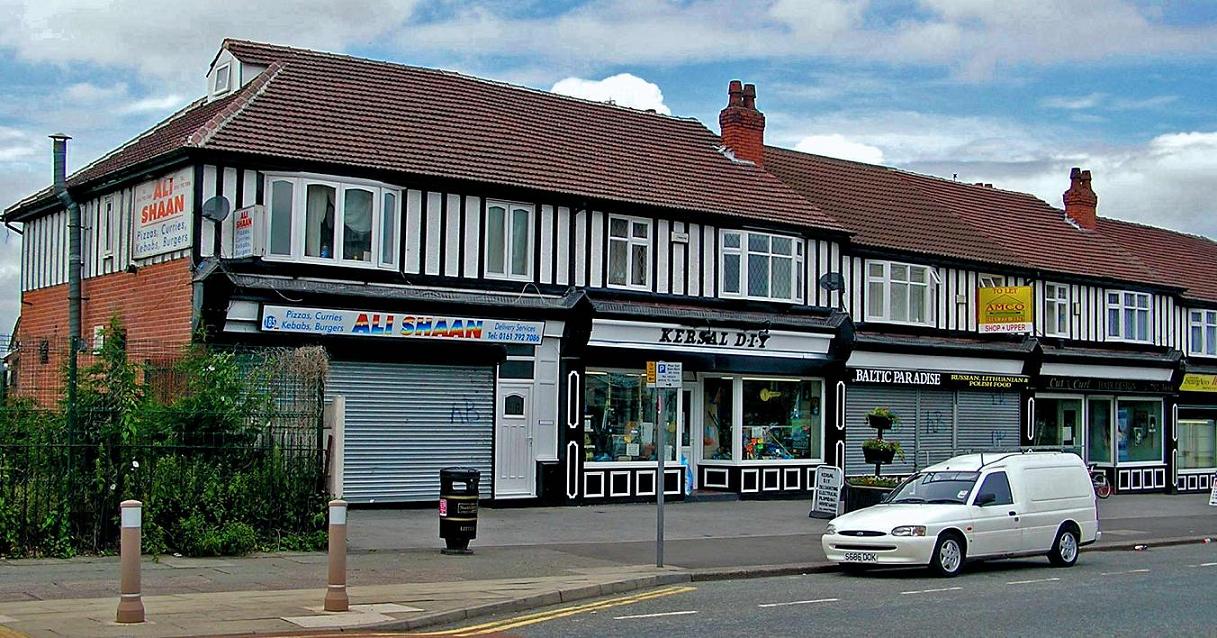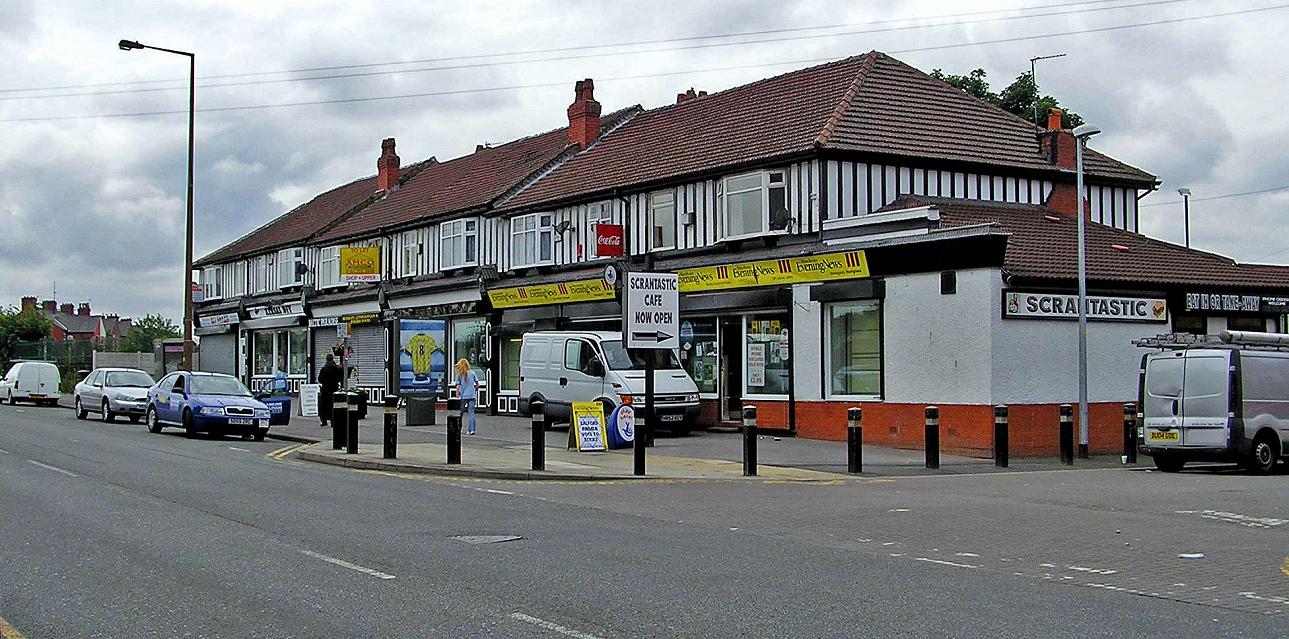 Two shots of the shops opposite the Racecourse Hotel. The land at rear and side of the shop at the left hand end used to be used by Manchester United. They had a strange inflatable indoor training ground there. The hardware/DIY shop has been there since I was a kid. As I recall the Racecourse Hotel was painted the same black and white Tudor style as the shops. Both pictures by Eddie Smith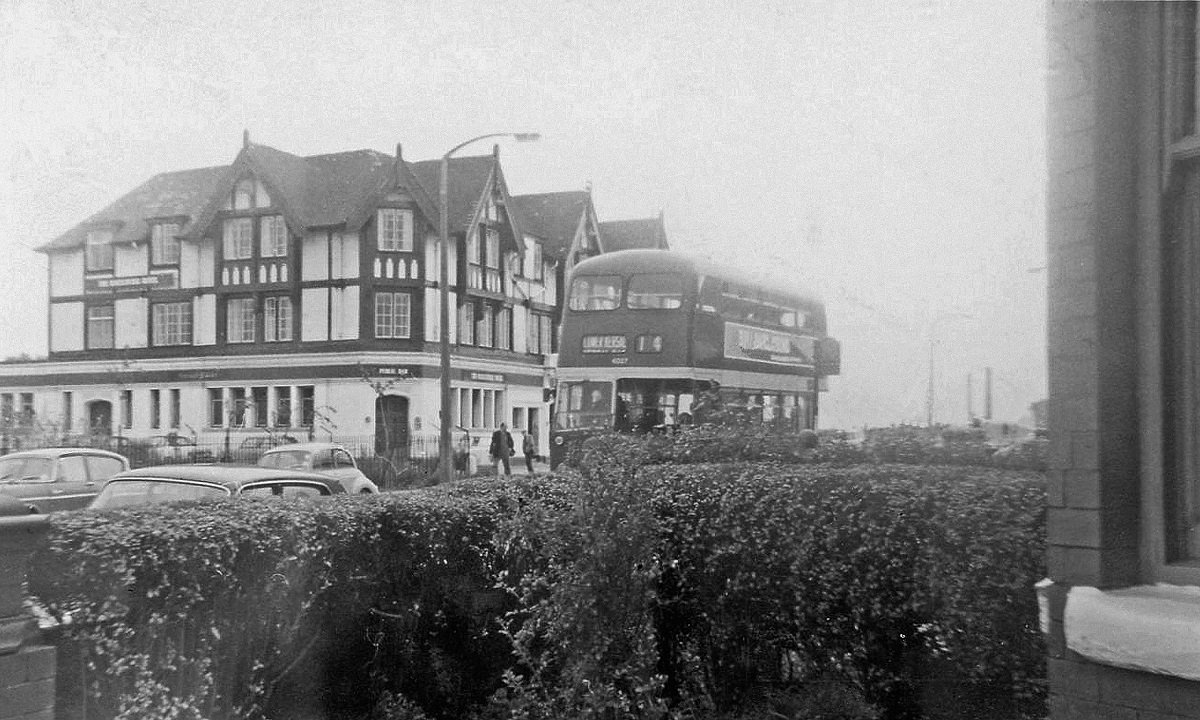 A view of the Racecourse from one of the gardens on Littleton Road in April 1974. Thanks to Ted Robinson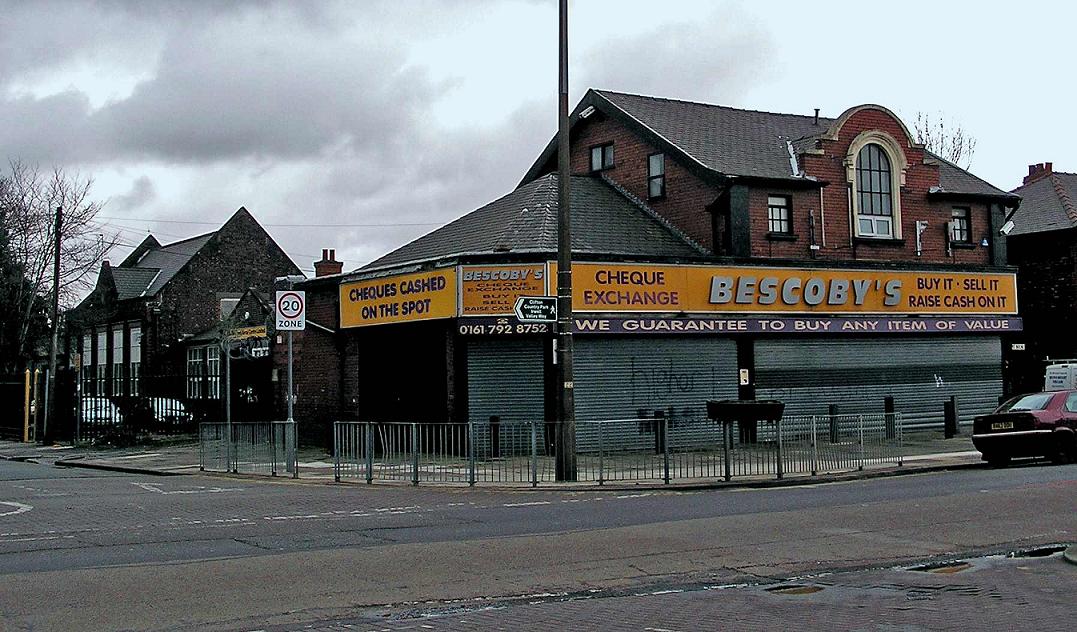 Bescoby's a shop that has been on the corner of Littleton Road and Rushley Avenue ever since I can remember. It has never looked so bad and so run down. To the left we can see Lower Kersal School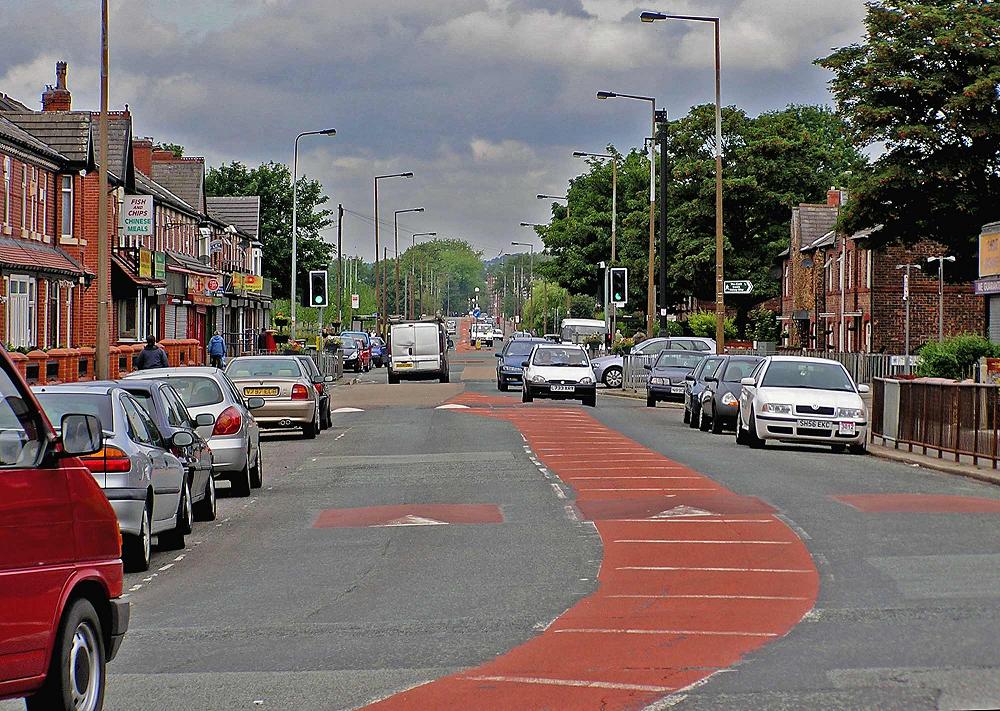 A view along the central part of Littleton Road which has the main row of shops and is the busiest section of the road. As kids we were were not allowed to wander this far from the flats without an adult. We often ignored the advice to sample the delights of the chippy and the large playing fields. If you look carefully beyond the traffic lights you can see a zebra crossing. When I was a child there was a dog who would use it to cross the road. The dog would sit at the side of the zebra crossing, wait until traffic stopped and then cross. I have no idea how he learned to do that!
Picture by Eddie Smith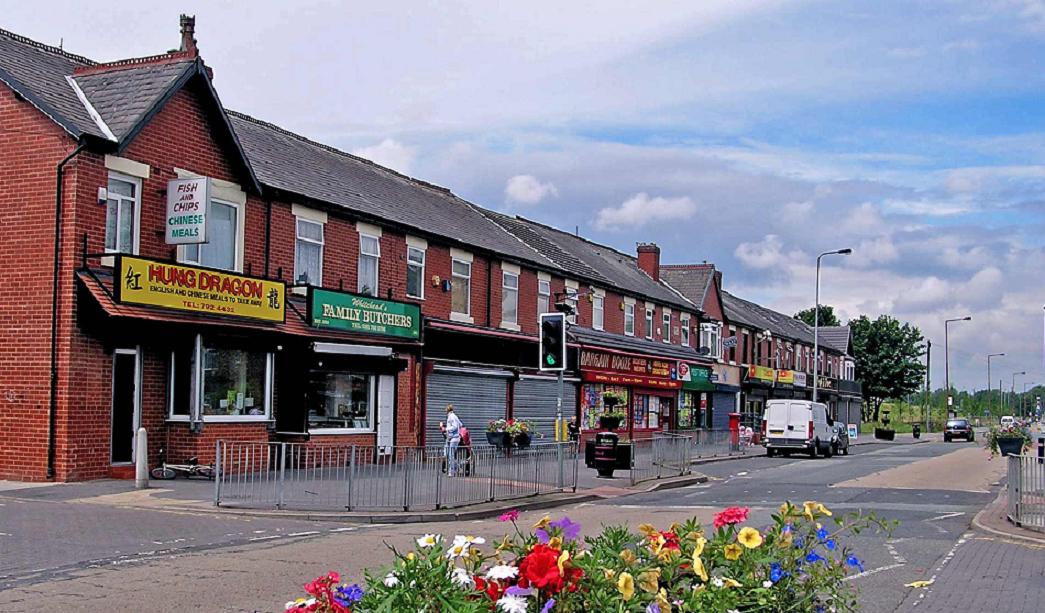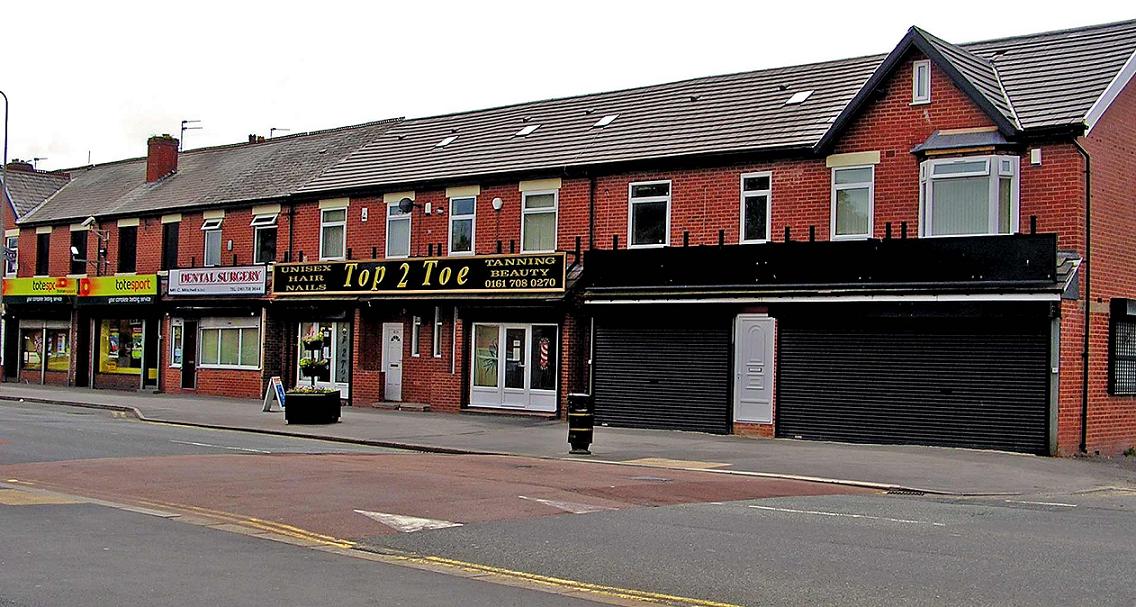 Two pictures of the main shops on Littleton Road. The Chippy is still on the same place it always was. The shop on the right with the black shutters used to have the finest selection of Matchbox Cars.
Pictures by Eddie Smith