If you would like a larger, higher quality copy of any of these pictures email kersalflats@hotmail.co.uk
Class photographs from Lower Kersal Primary School through the years. If you have any to contribute email them to the address above.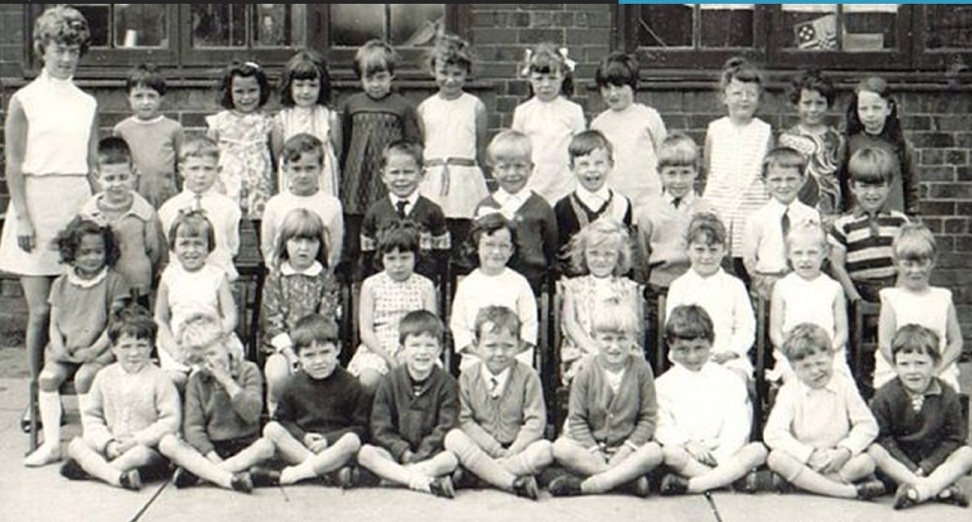 Lower Kersal Primary School in 1972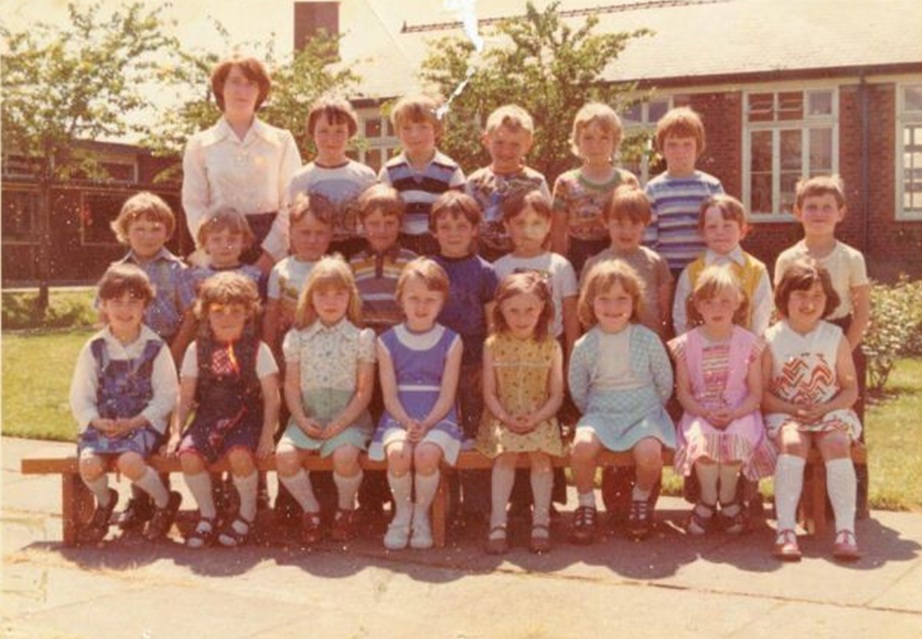 Lower Kersal Primary School in 1976.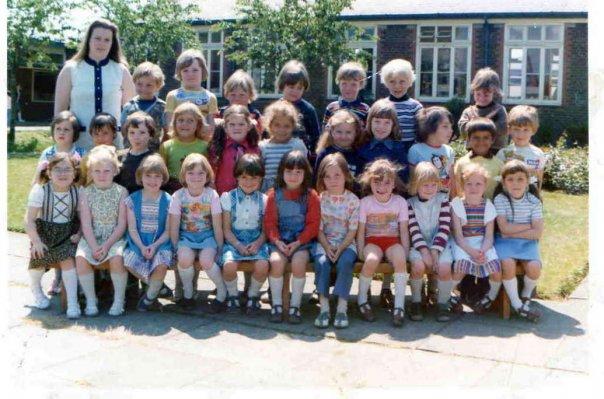 Mrs. Powell's class in 1977/8 school year.
Top Row: Mrs Powell, John Myrtle, Jason South, John Stephenson, Paul Charnley, Damian Fletcher, Craig Ellaby, Unknown
Middle Row: Scott Ashworth, Colin Crooks, Barry Radford, Elizabeth Ellaby, Unknown, Rachelle Roberts, Wendy Hough, Andrea Wheeldon, Gareth Jones, Martin Hamid, Unknown.
Front Row: Paula Smith, Alison Egan, Suzanne Smith, Unknown, Unknown, Zena Townley, Louise Thompson, Joanne Partington, Caroline Hepburn, Vivienne Thomas, Unknown.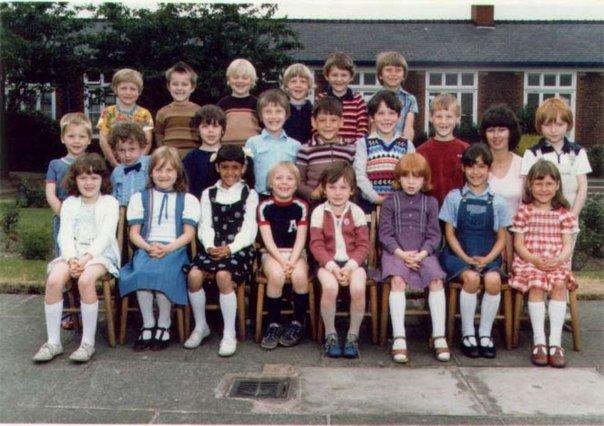 A primary school picture from the early 1980s.
Top Row: Eddie Heer, Neil Massey, Gary Whitely, Carl Hopwood, Unknown, Mark Shaw.
Middle Row: John Bailey, Graham Higginbottom, Michael Sheffield, Stephen Knight, Robert Ince, Peter Caruana, Craig Miller, teacher, Jason Gilluley,
Bottom row: Kerry Burn, Amadna Triston, Marina Hamid, Paul Gilray, Jason Green, Unknown, Vicky Aldcroft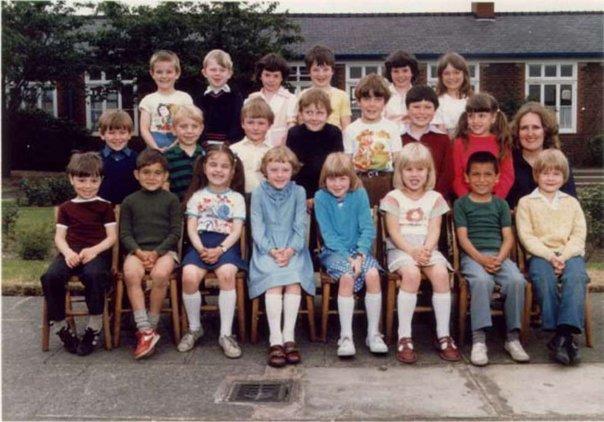 Another primary school picture from the early 1980s.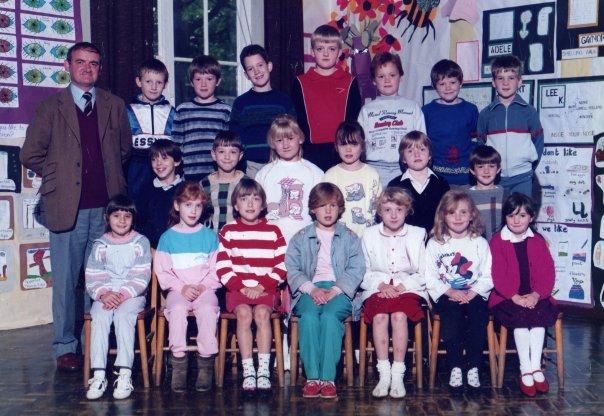 Mr Morton's class of 1987.
Back row (L-R) Mr. Morton, Keith McCormick, Paul Norbury, Ben Lord, Darren Kelly,Steve Cahill, Steven Norbury,
Middle Row (L-R) Brian Barlow, Nicola Blagden, Sam Lowe, Nicola Wallace, Anthony Phillips, Gavin Jones,
Bottom Row (L-R) Lyndsay Heywood, Maddie Farrell, Lisa Harding, Unknown, Emma Brough, Louise Phelan, Vicky Taylor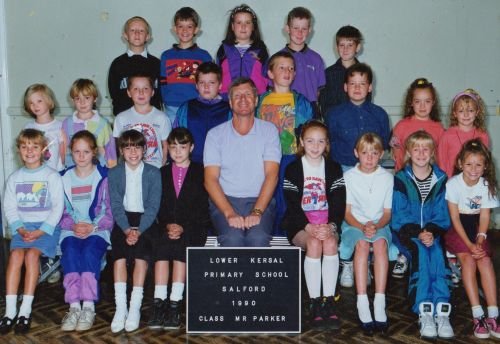 Mr Parker's class of 1990.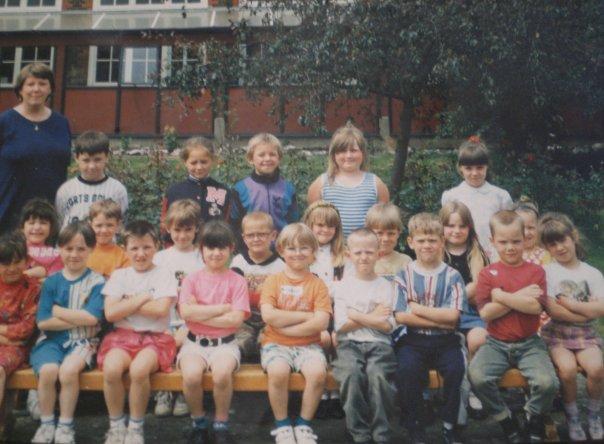 Ms. Lennon's Year 2 class of 1994.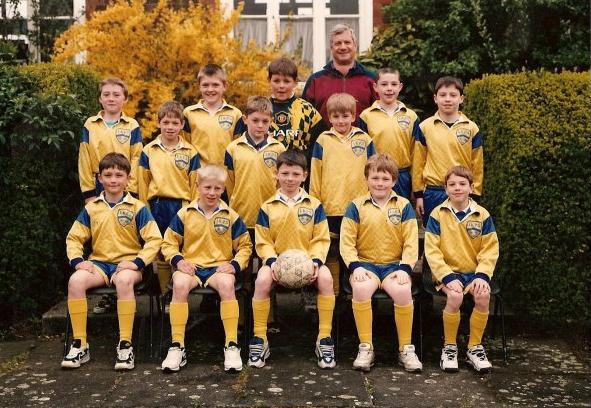 The 1995 Lower Kersal Primary School football team.