Lower Kersal Schools 2
If you would like a larger, higher quality copy of any of these pictures email kersalflats@hotmail.co.uk
Lower Kersal Primary School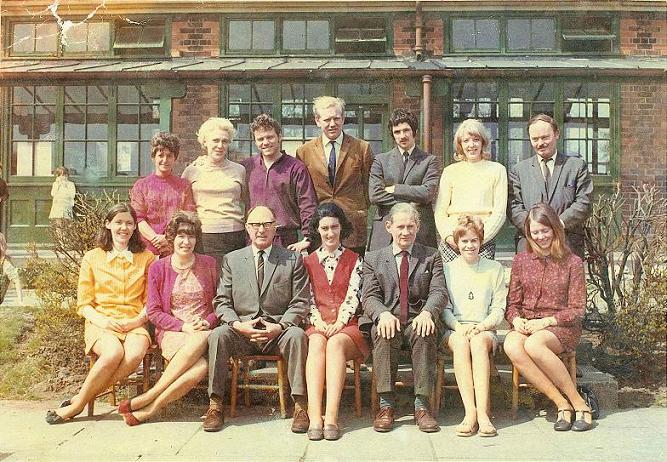 A wonderful picture of the staff at Lower Kersal Primary School in the early 1970s submitted by Julie Munro. Can you name any of them?
Back Row (left to right): Miss Able, Miss Walsh, Mr Williamson, Mr King, Mr Ferritt, Mrs Hulbert, Mr. Gibbons
Front Row (left to right): Unknown, Mrs Sullivan, Mr Booth, Mrs Boardman, Mr Crump, Miss Whitworth, Miss Wiseman
---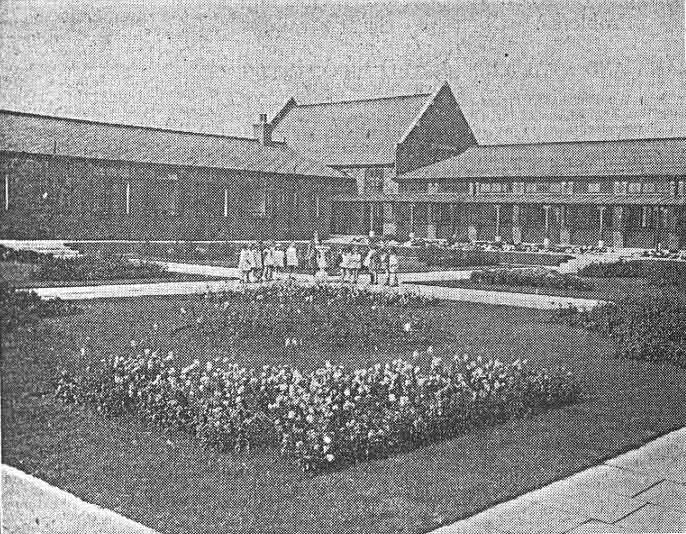 A picture of school children using the rose garden in 1929.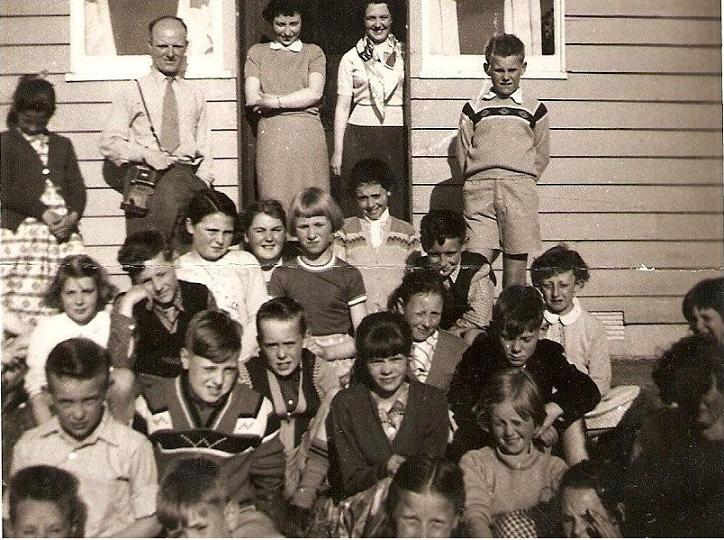 Above is a picture of the Lower Kersal Primary School (juniors) trip to Rothesay in 1958. Alan Fildes is stood to the right of the door.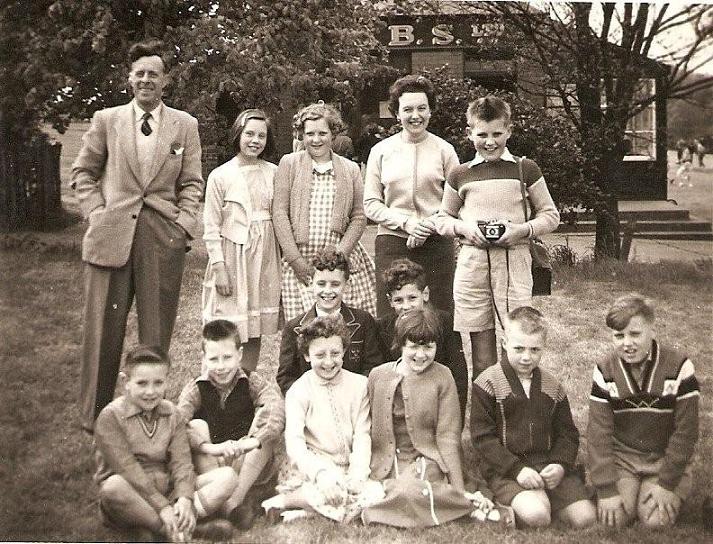 Arthur Gale  the venerated Head master is standing with Mrs. Haig. Alan Fildes is standing with the camera. The lads sitting down are Wilson, Richardson, a couple of Turners, Noakes, and Bradley.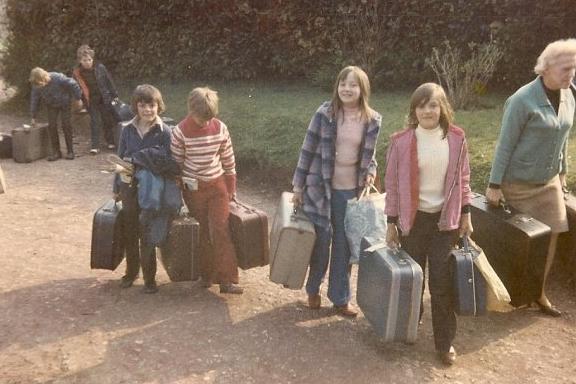 Ms. Walsh leads the children of Lower Kersal Primary as they arrive at Dawlish in 1970.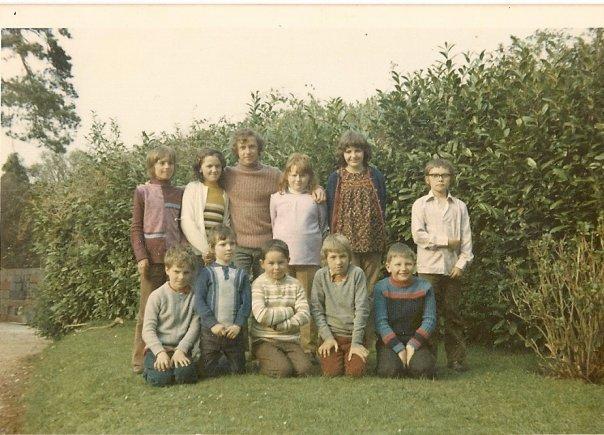 A group photo of the teachers and children at Dawlish. On the back row are (L-R) Unknown, Jane Smith, Mr Fox, Jackie Angus, Joanne Kirkham, Paul Steers. Bottom row are Mike Davies, Mitch Deas, Frank Williams, Tony Mulliner, and David Betram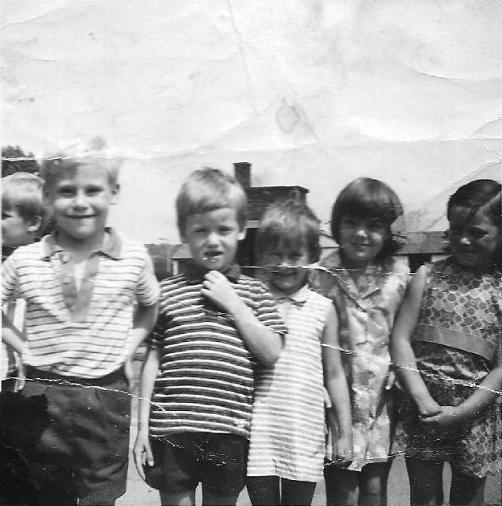 A picture taken at Lower Kersal Primary school in the very early 1970s. On the left is Paul Murphy and next to him is Tony Cook.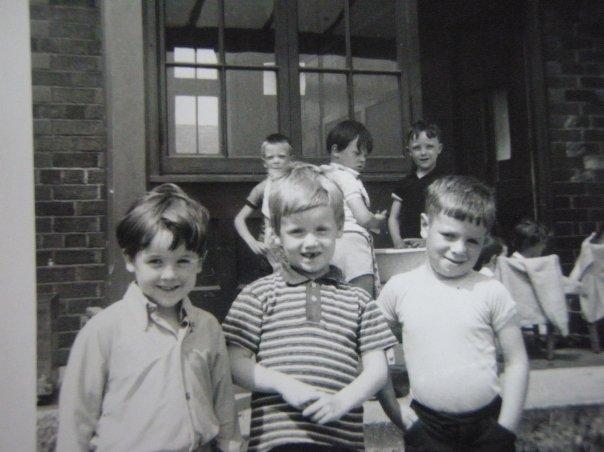 Mark Whittaker and Tony Cook at Lower Kersal Primary School in the playground in the early 1970s.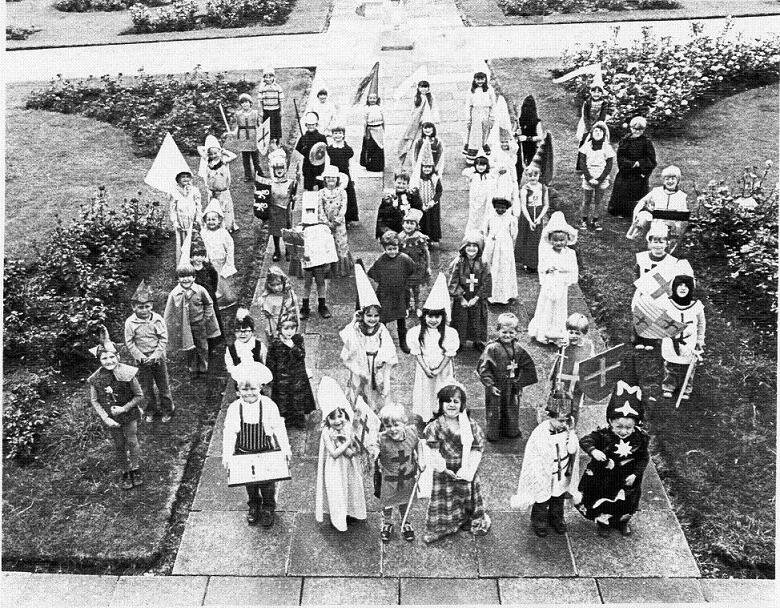 A medieval fancy dress parade at Lower Kersal School 1980. Many thanks to Simon Egan