Irwell River 2
If you would like a larger, higher quality copy of any of these pictures email kersalflats@hotmail.co.uk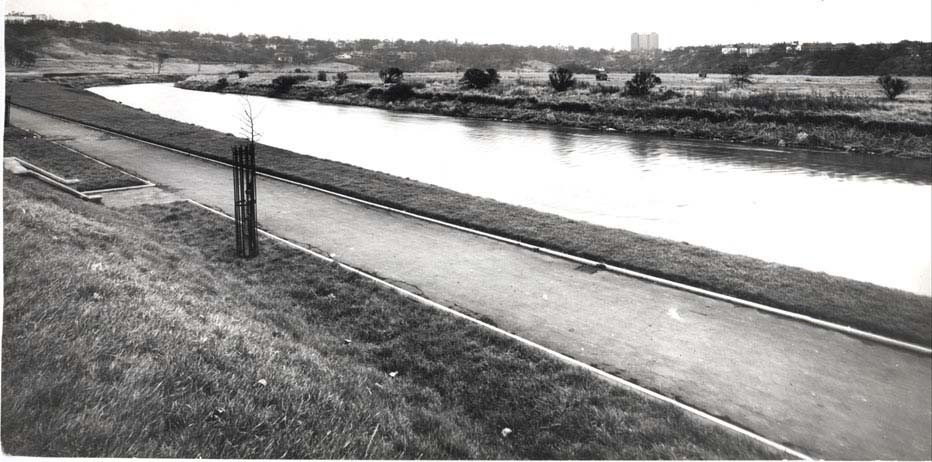 A picture of the Irwell behind the park on Kersal Flats from 1969. You will notice that the path is still there but that the Kersal Bridge has not yet been built.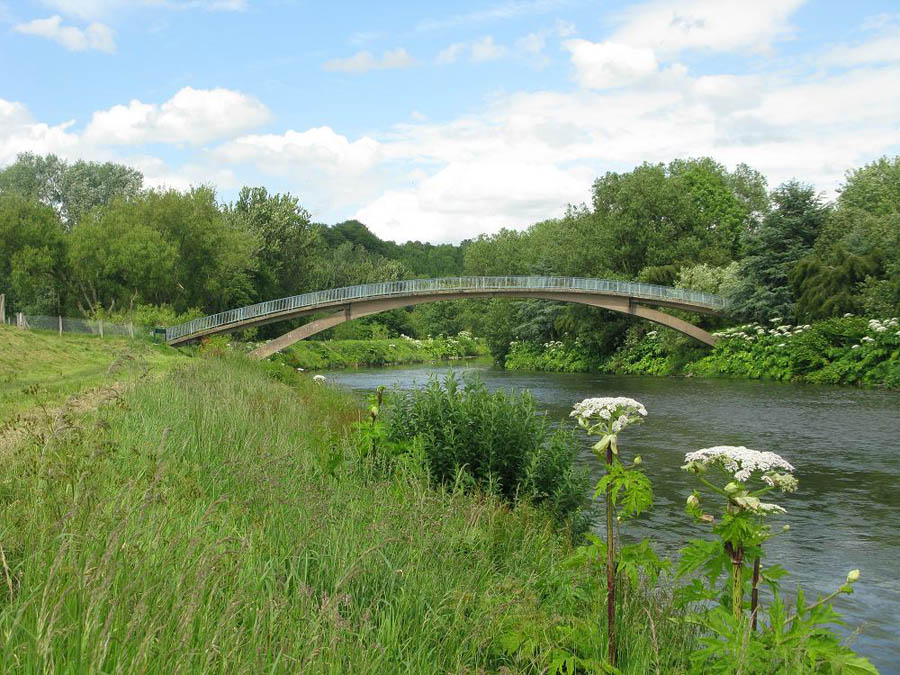 A view of same area on the 9th June 2011. This show how beautiful the area is.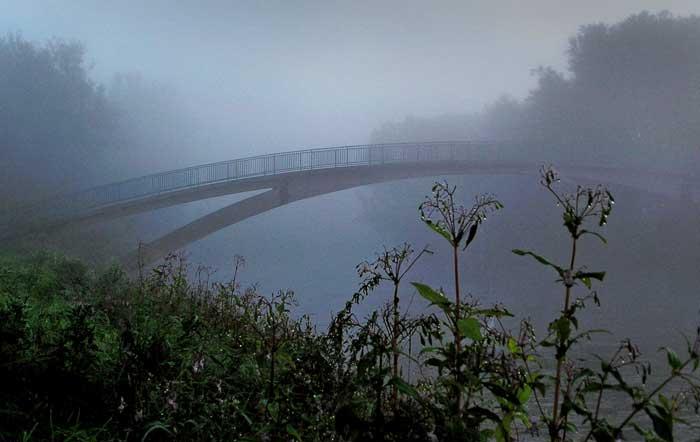 And the bridge on a misty, wet day. Thanks to Eddie Smith.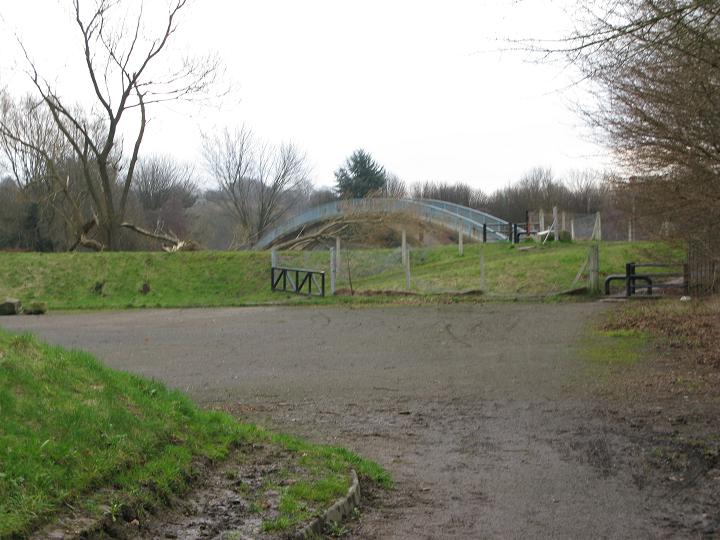 A view of Kersal Bridge from Kersal Dale at the side of the remaining flats in February 2008.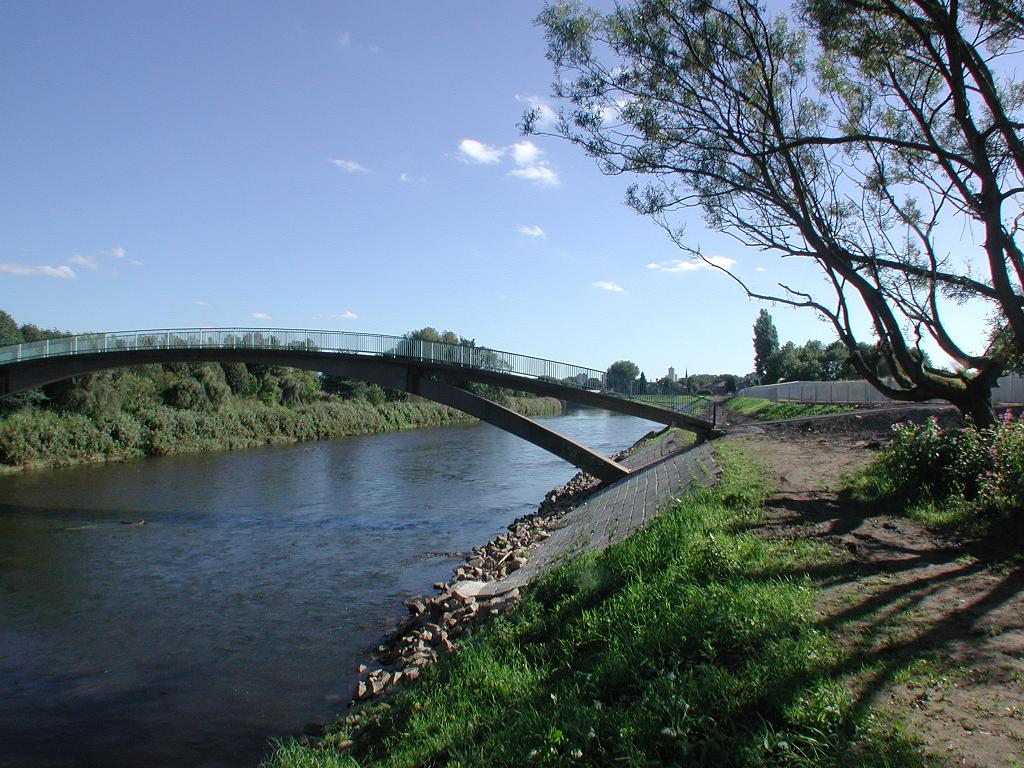 A contemporary picture of Kersal Bridge.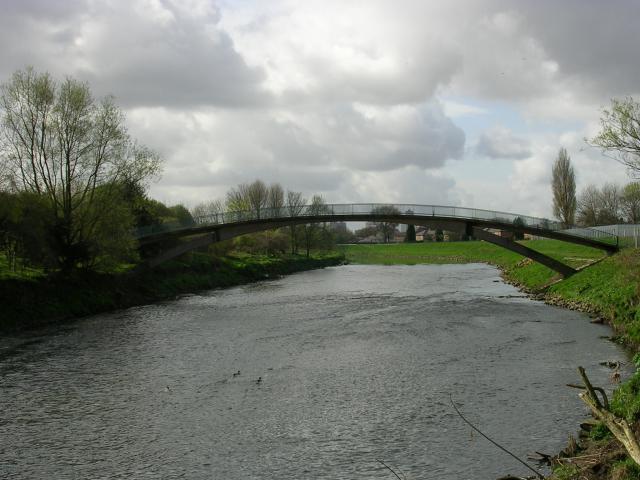 Another contemporary shot of the Kersal Bridge.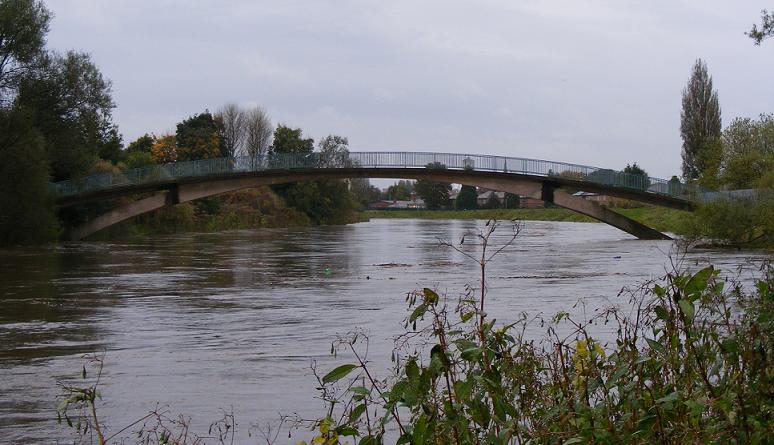 A shot from a similar angle taken on the 26th October 2008 by Harry Davies. The scale of the rise in the level of the river is easy to see when comparing it with the picture above. Roll your mouse over the picture to compare the pictures. In the former picture you can see that the base of the bridge supports are several feet clear of the water but are submerged in the latter picture.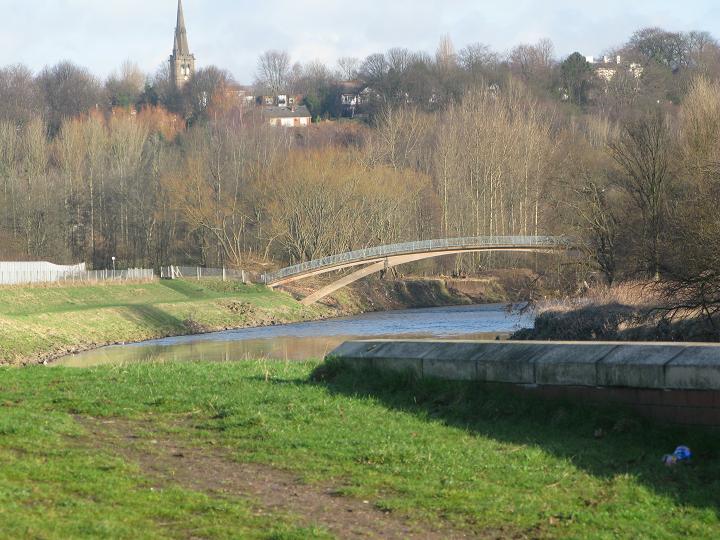 Two shots of the bridge from the Rushley Avenue area in February 2008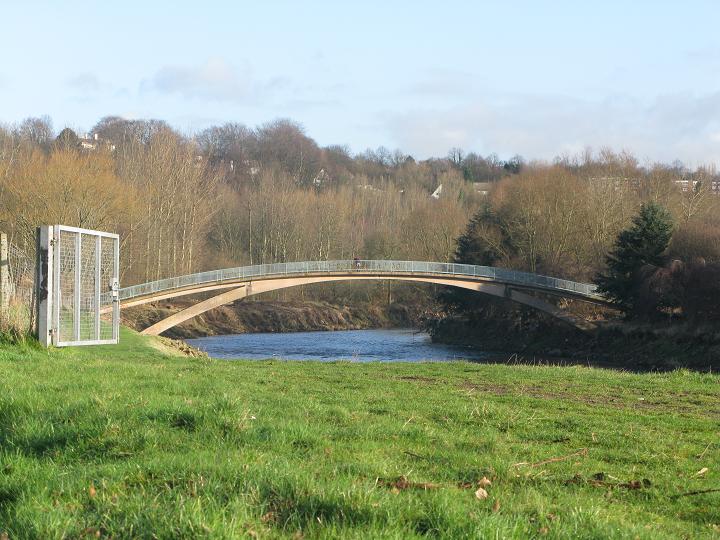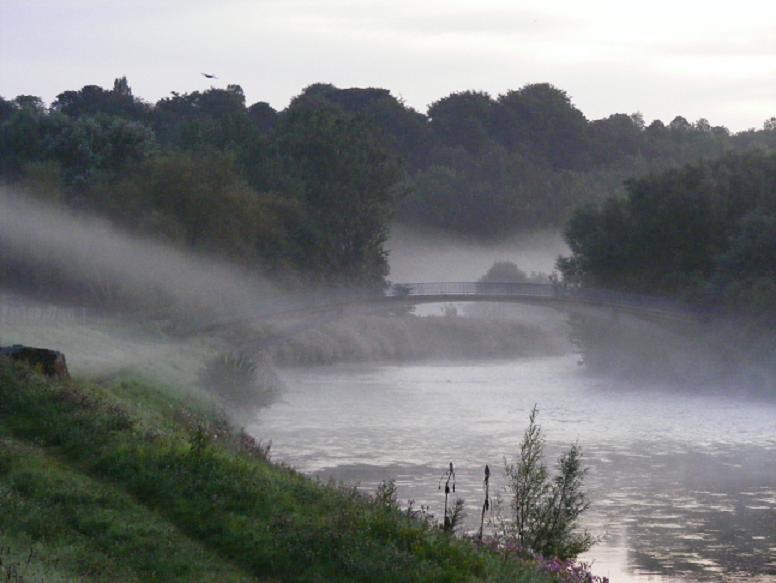 The Irwell footbridge in the early morning mist taken by Harry Davies in 2009.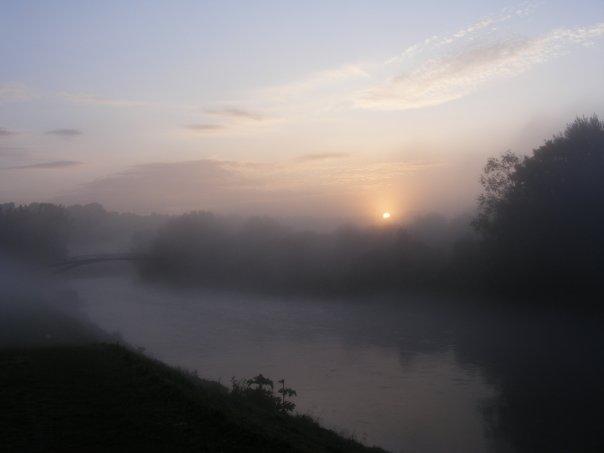 Sunrise over Kersal Dale in 2009. Thanks to Harry Davies for this stunning picture.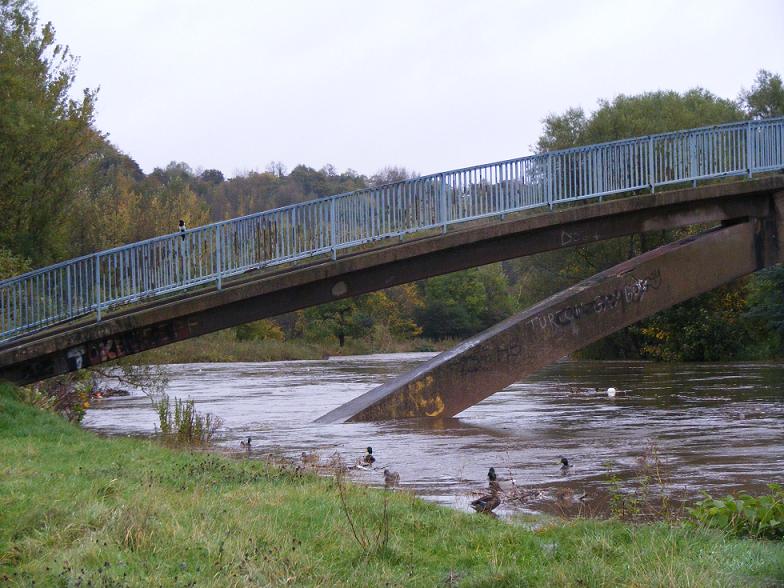 Two more pictures of the area flooded on the 26th October 2008 both taken by Harry Davies.