Football
A series of pictures detailing a football match that took place between some ladies from Kersal Flats and some from Hanky Park. The match took place in 1980 on the old pitch behind Burns House.
If you would like a larger, higher quality copy of any of these pictures email kersalflats@hotmail.co.uk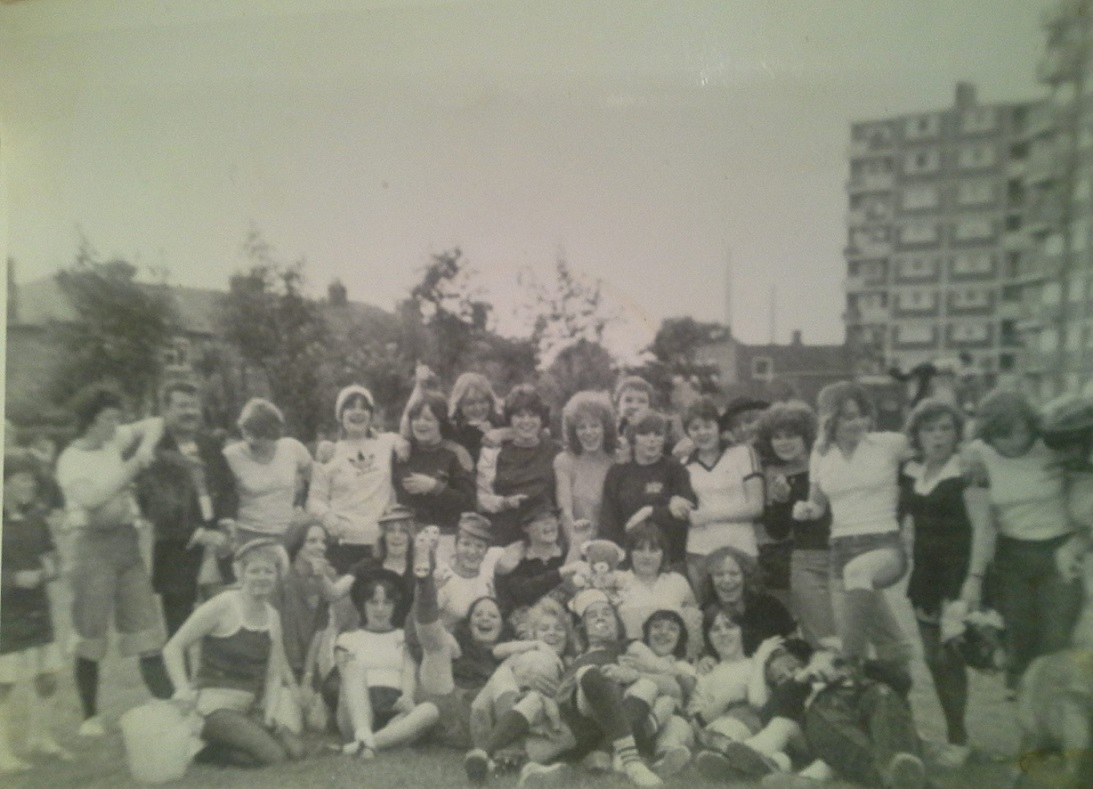 All those taking part pose for a group picture. In the background you can see the Castle Pub and Keats Court.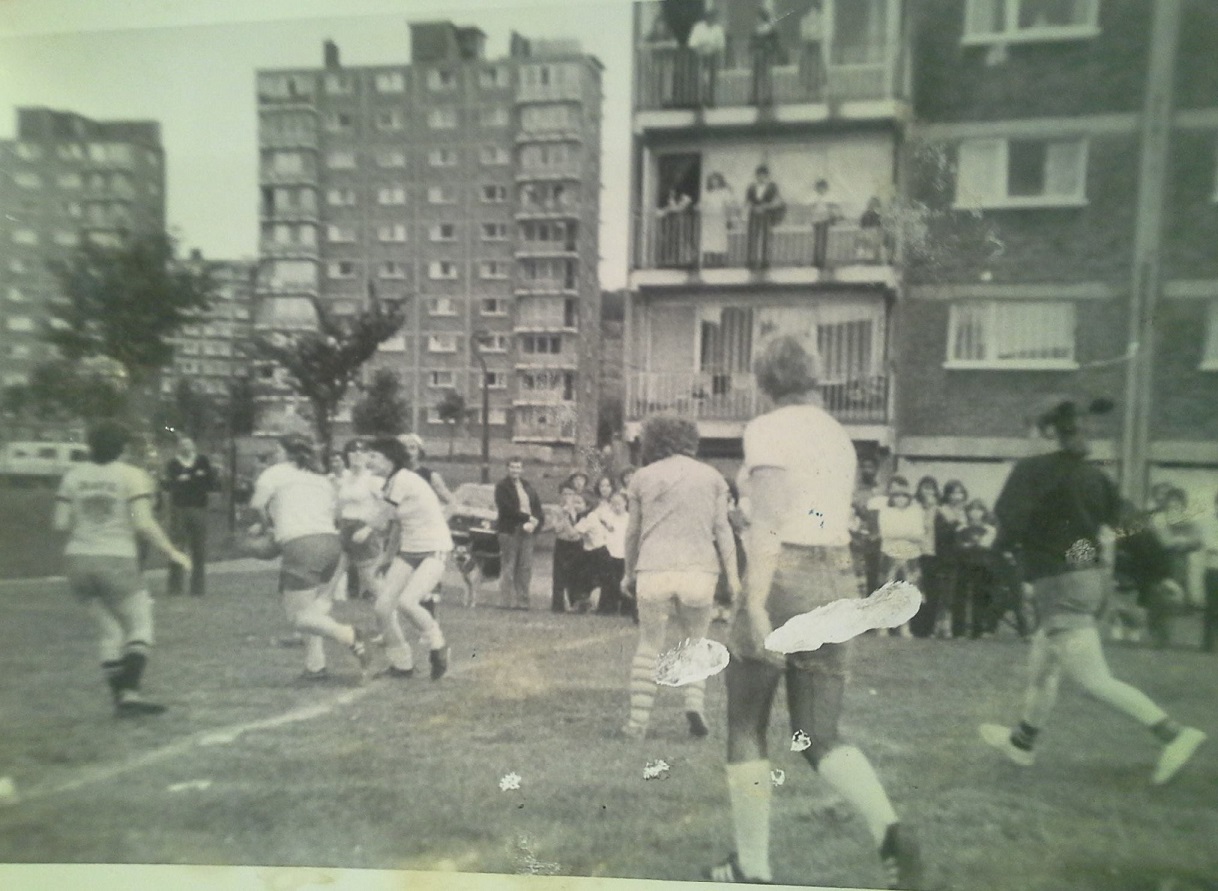 Some goalmouth action. You can see how small the pitch was and how limited entertainment options were if this could draw a crowd!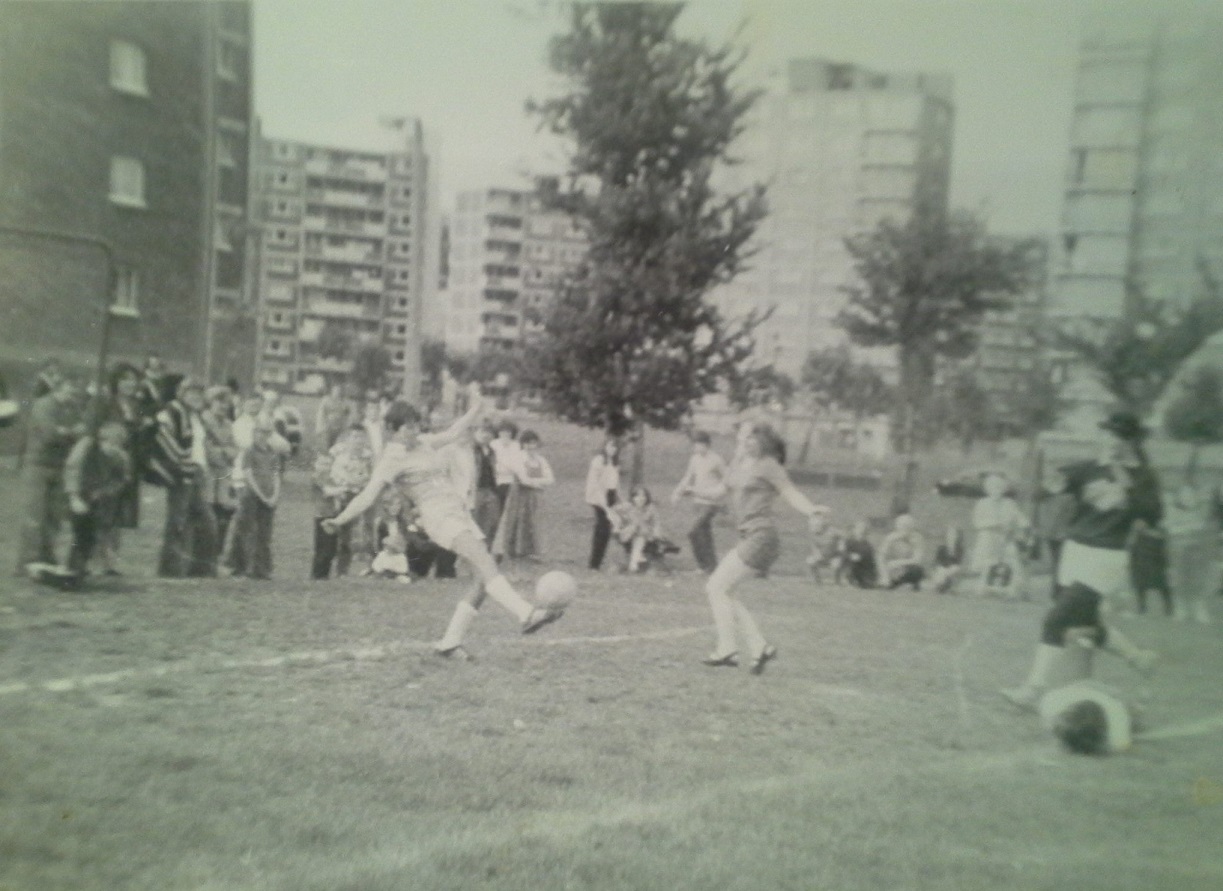 More action and the goalkeeper looks like she is clearing the ball. You can see that this has attracted a reasonable crowd. Note how terrible the pitch is yet at the time it seemed top notch.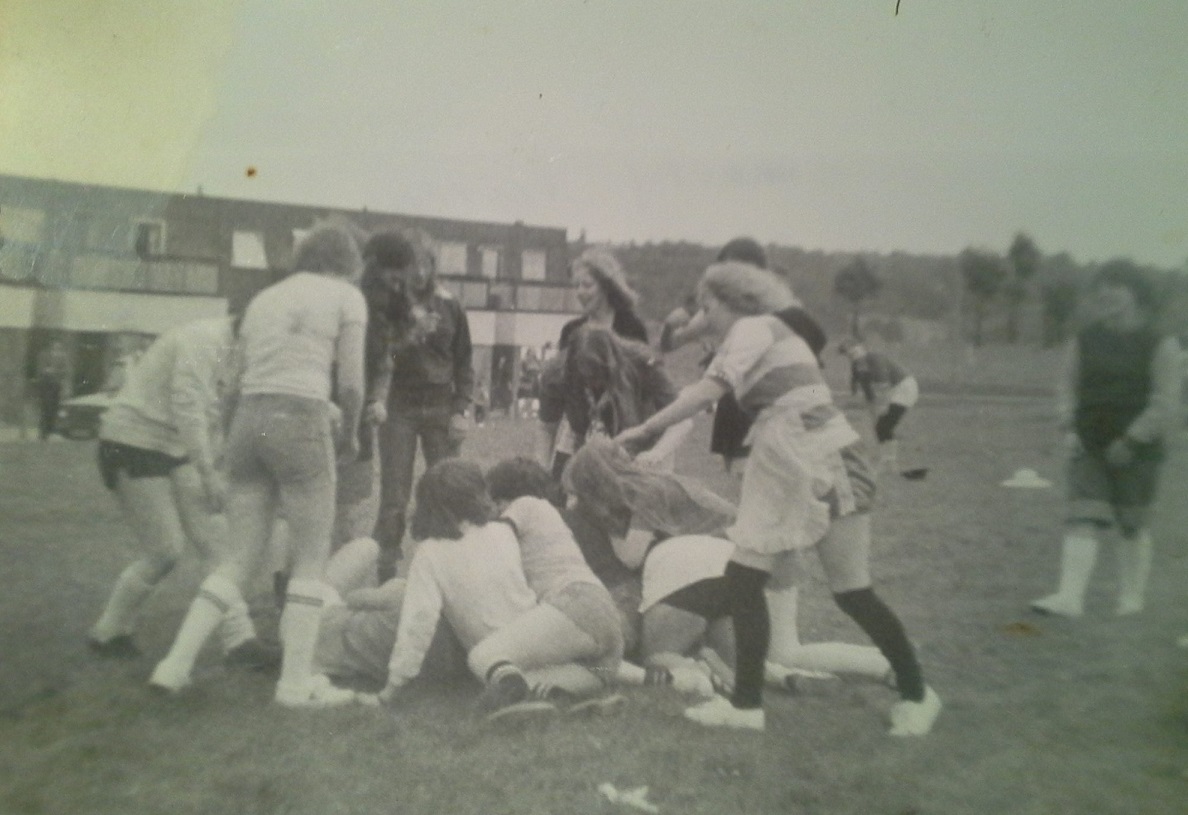 Something exciting has happened and they celebrate. Note the rear of the shops in the background.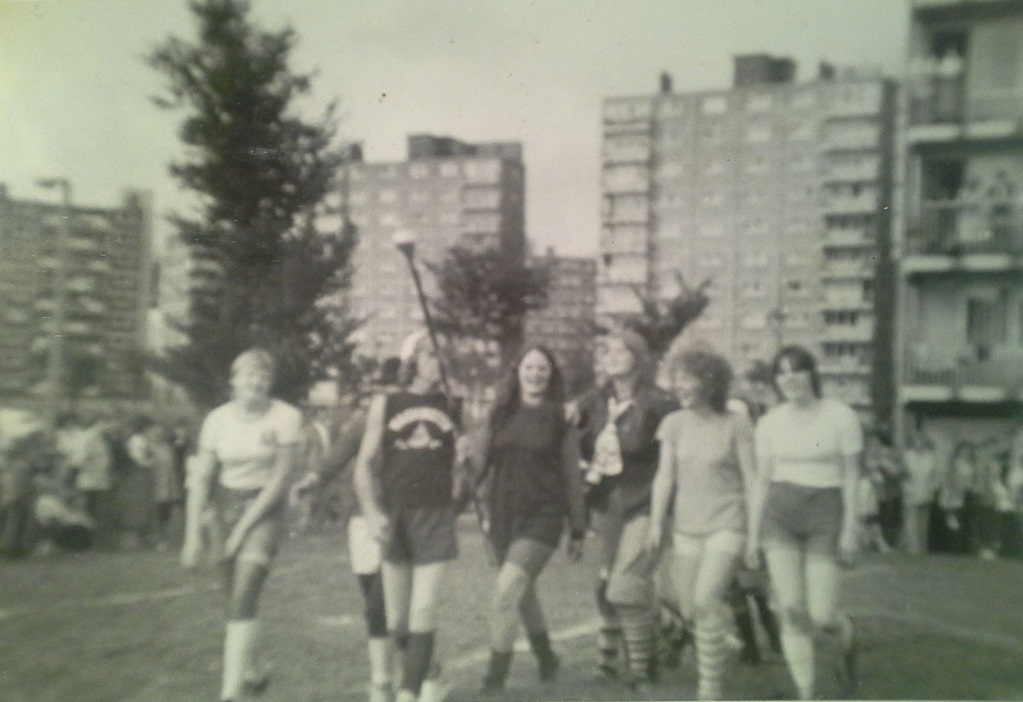 More celebrating and parading.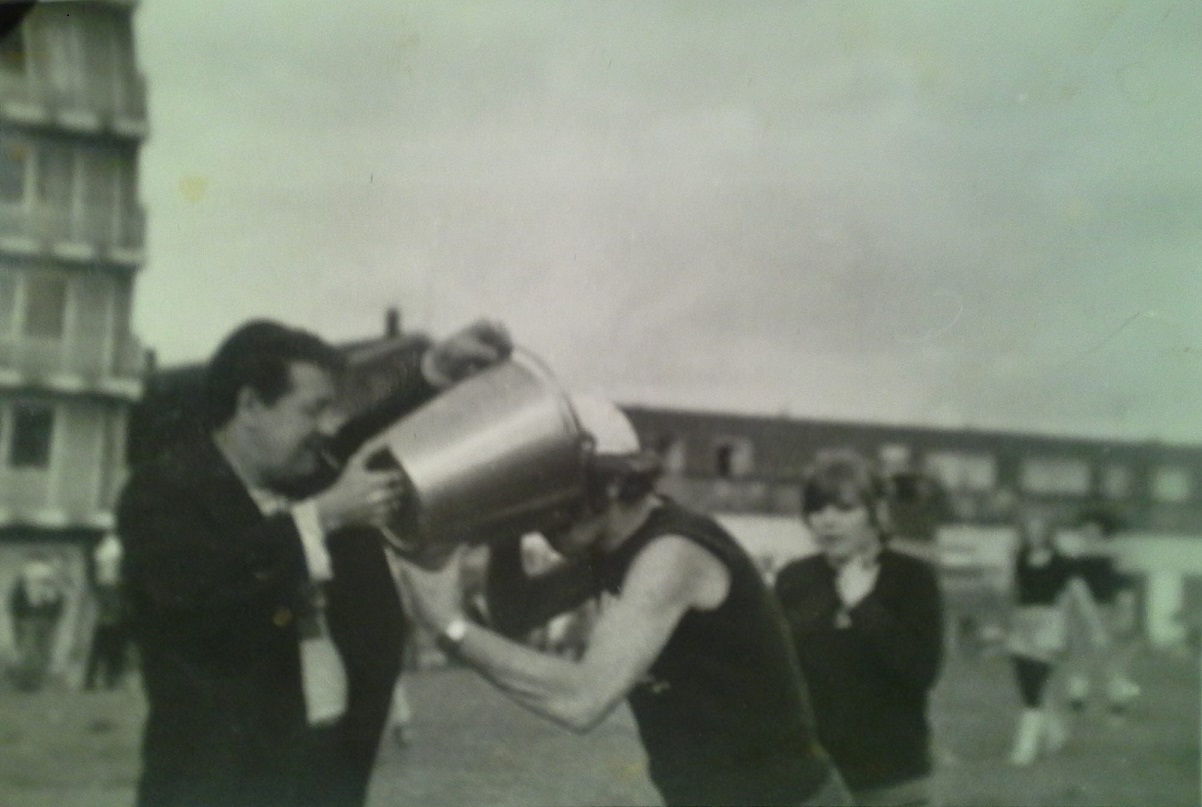 And a drink from something looking very unhealthy.