The Flats 2
If you would like a larger, higher quality copy of any of these pictures email kersalflats@hotmail.co.uk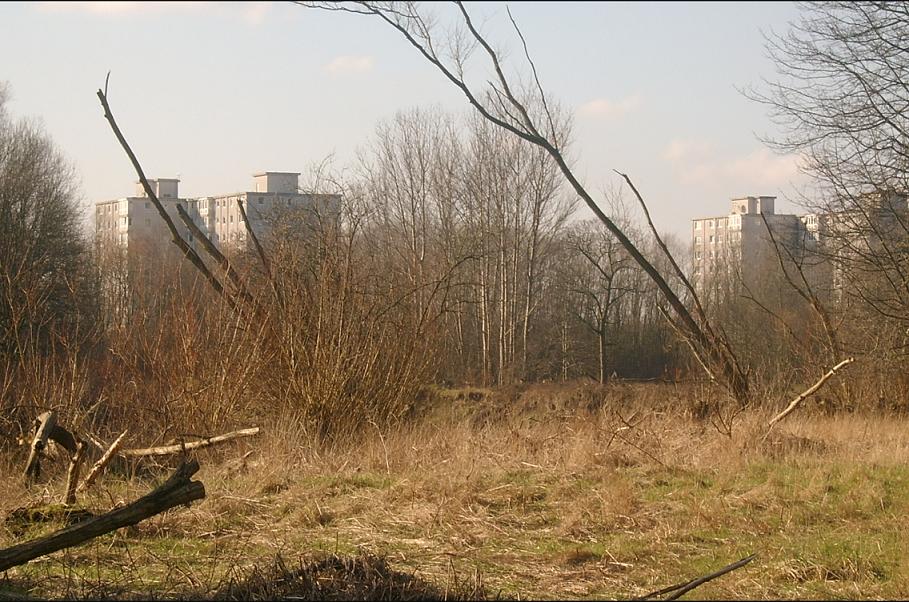 A shot of the two remaining flats from Kersal Dale in 2007.
.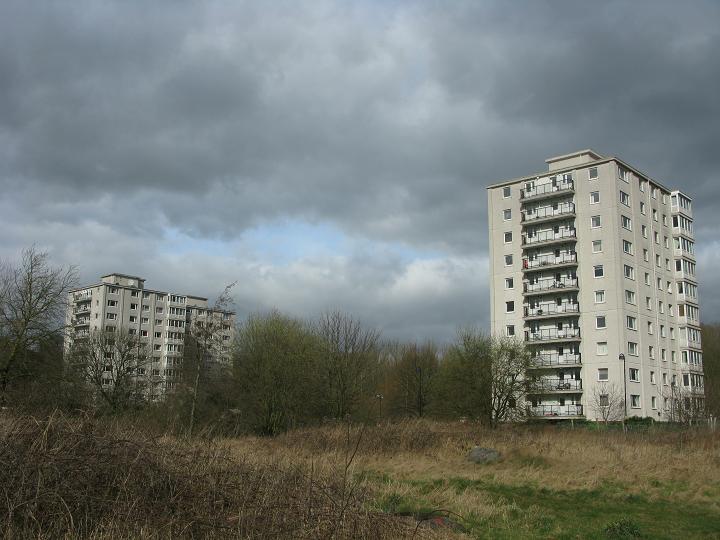 Shelley and Spencer House in 2009 from the Irwell end of the estate.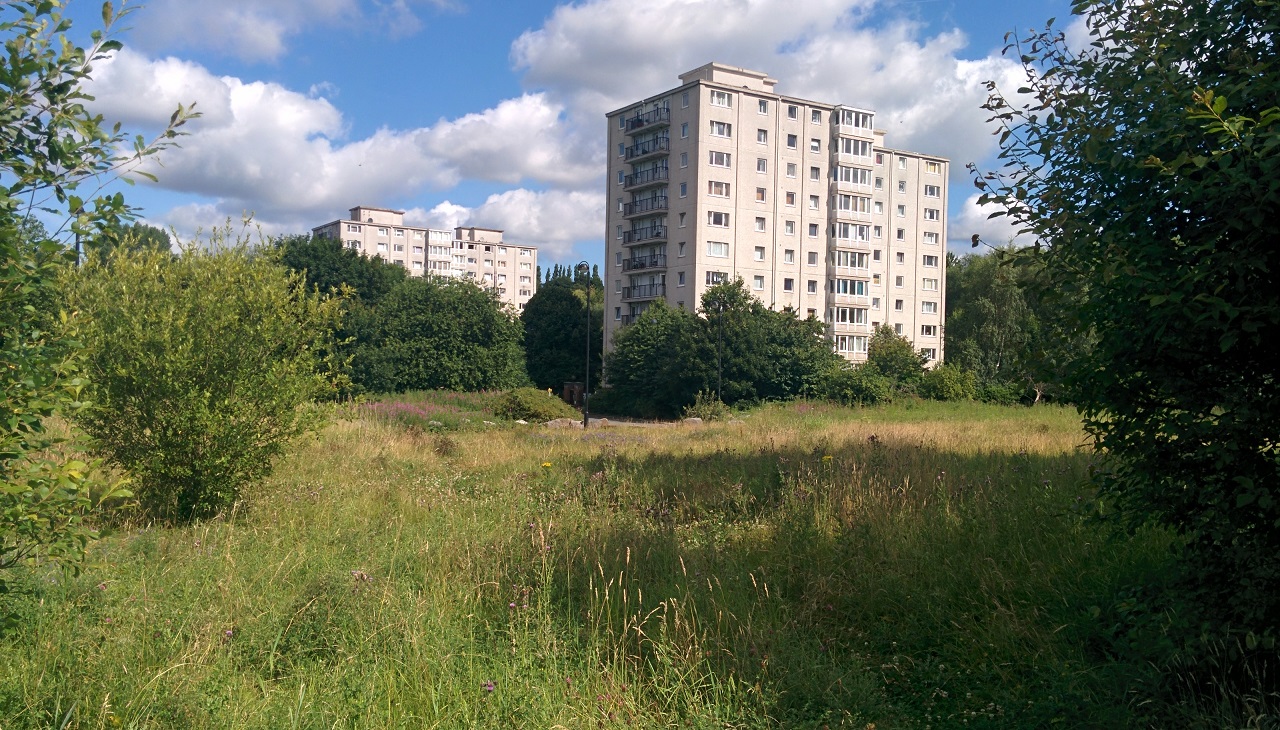 A similar view on the 21st of July 2014. This is the view across the park towards the flats.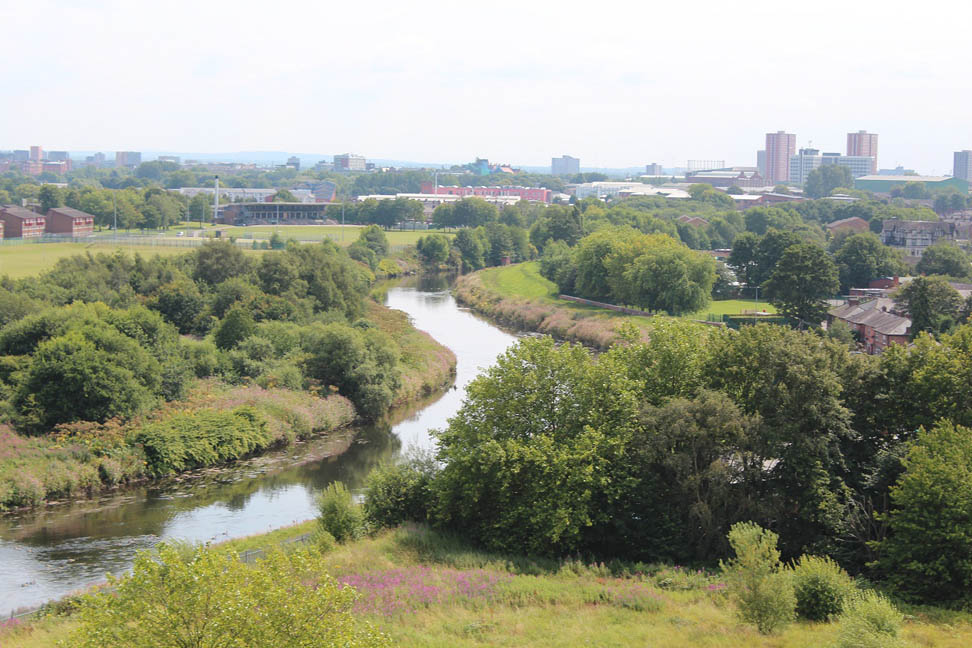 A view from the roof of Spencer House across Kersal Way towards Rushley Avenue on the 28th July 2011.

Two more aerial overviews from May 2006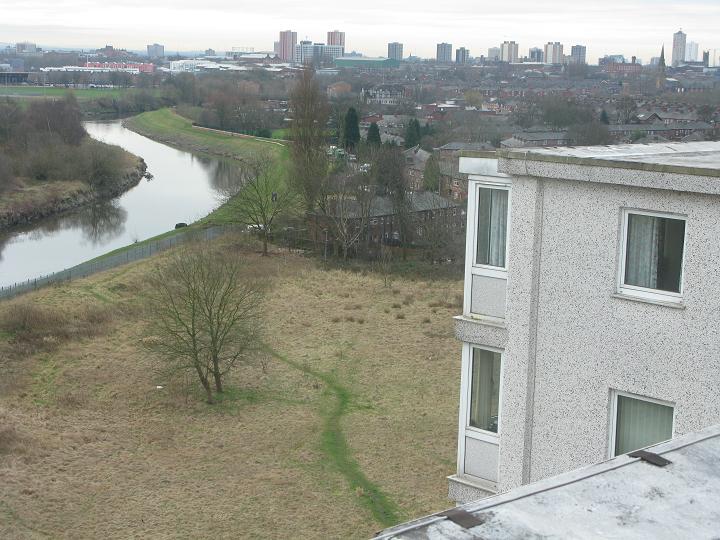 A view from Spencer House of the area of the old park and shops in 2009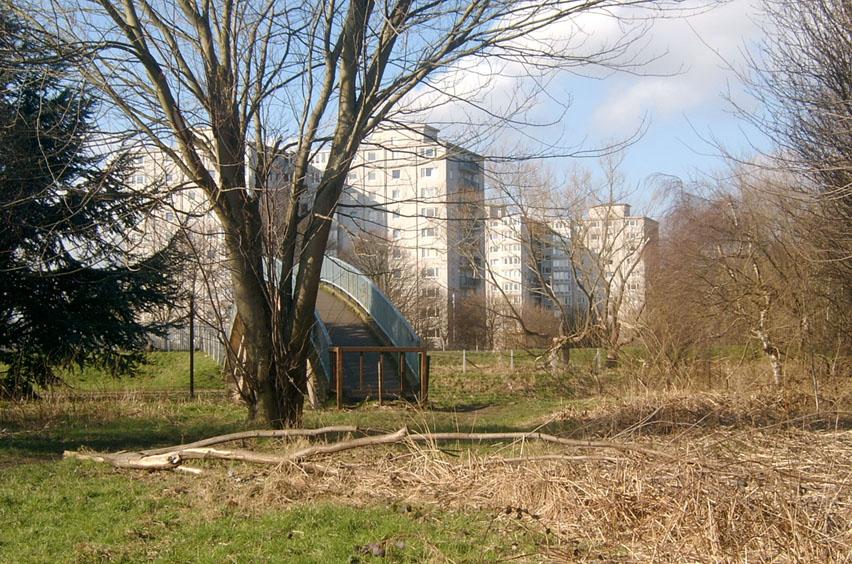 Another view of the remaining flats from the other side of the Kersal Bridge in 2007.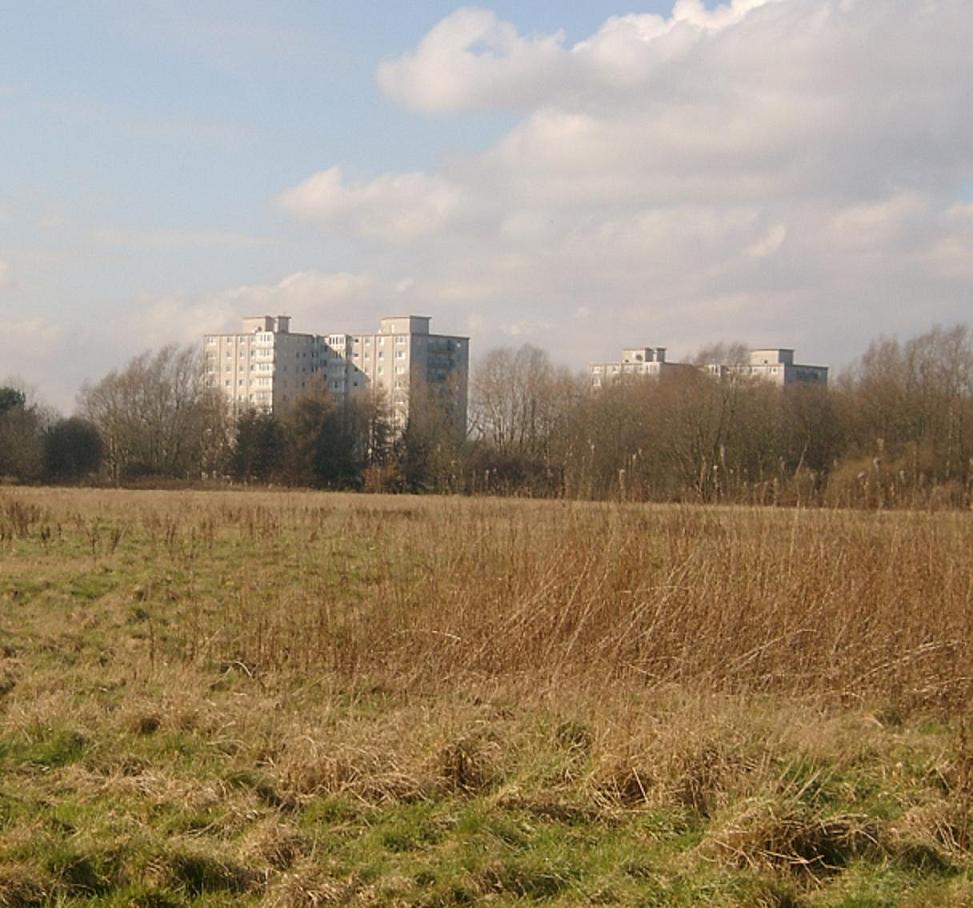 A long shot of the flats from the old Racecourse in 2007.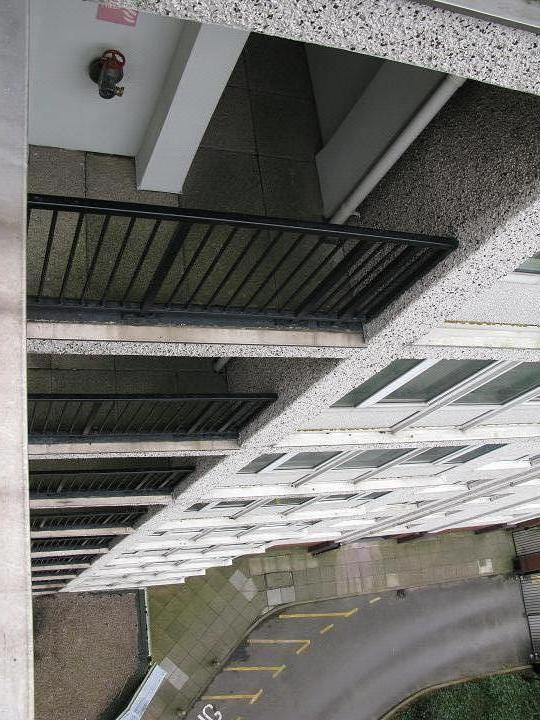 A downward view from the 10th Floor of Shelley House in February 2008.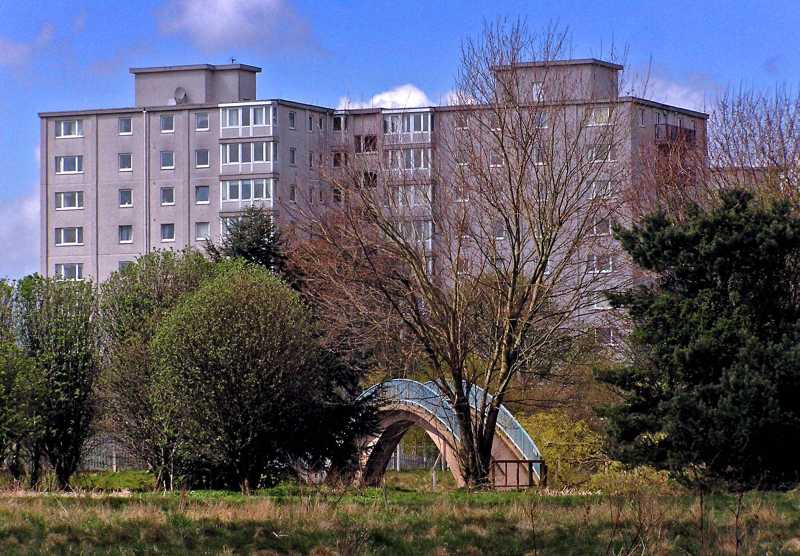 Another contemporay shot of the flats from the other side of the Irwell footbridge.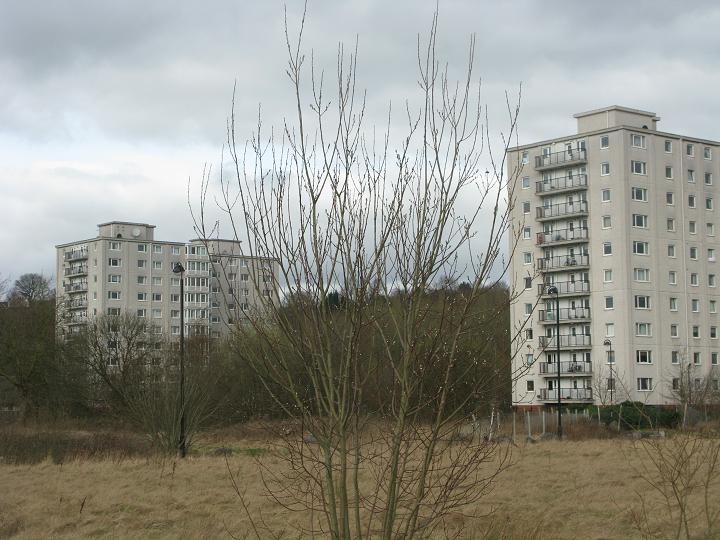 Spencer and Shelley House from the area where the shops once stood. Now overgrown and wild in 2009.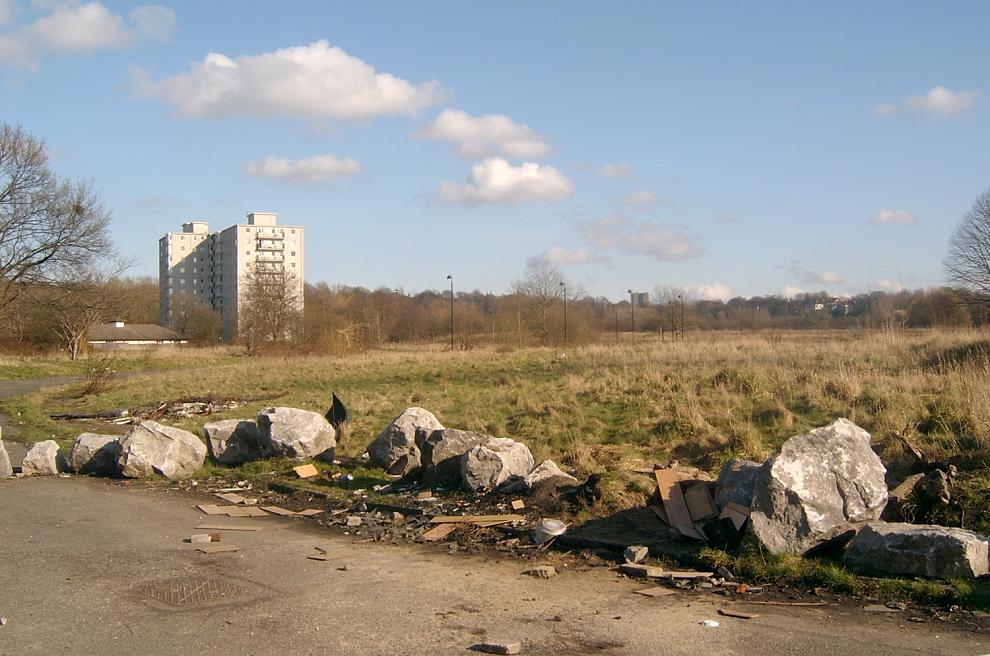 A picture taken from the junction of Kingsley Avenue and Kersal Way (2007). This is almost the same spot as the final picture on the "lived in page." Roll your mouse over the image to see the comparison.