If you would like a larger, higher quality copy of any of these pictures email kersalflats@hotmail.co.uk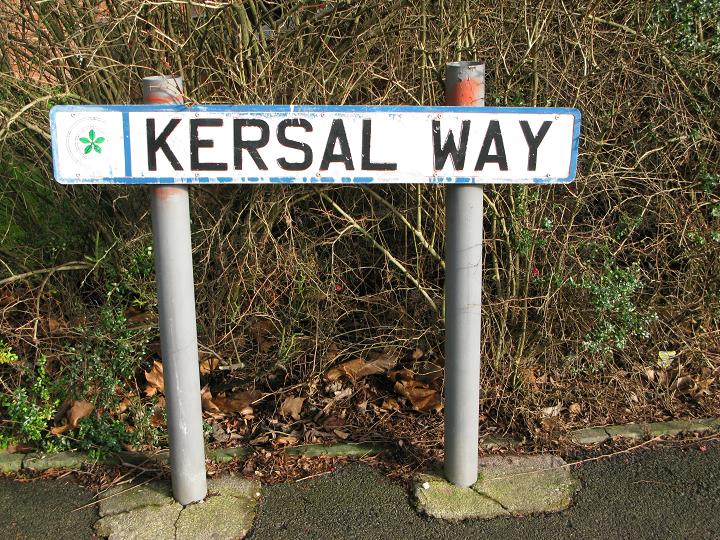 Contemporary pictures of Kersal Way.

Two aerial overviews of the flats in May 2006


An aerial view of Kersal Flats in 2015. On the right you can see that all the trees etc on the Racecourse have been cut down to prepare for the flood defence works.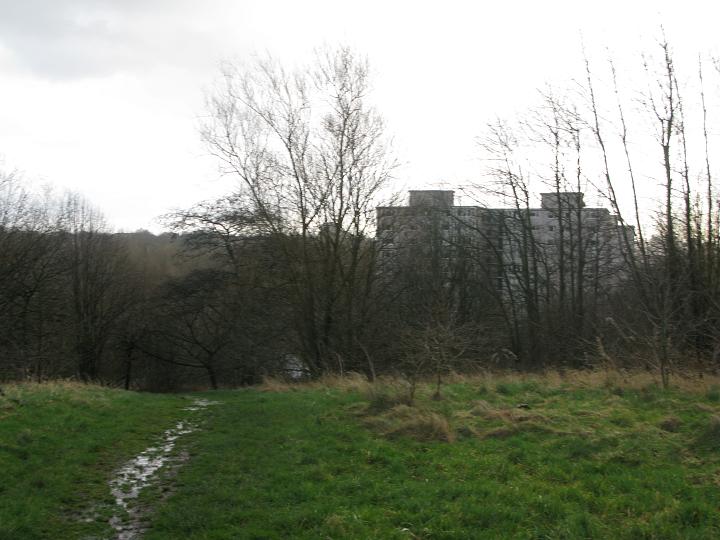 A contemporary view from the hill near Oaklands Road which overlooks the flats in 2008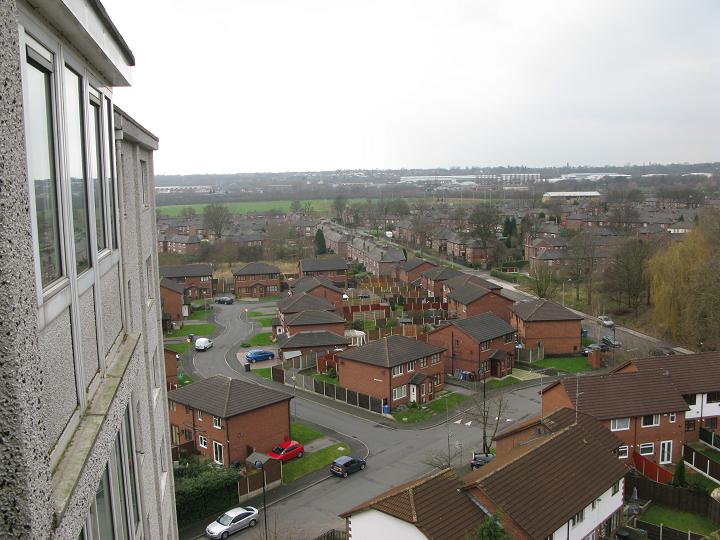 A view from the 10th Floor balcony of South Radford Street (2008) and the "new" houses built where John Bacon Court, Chaucer and Keats used to be.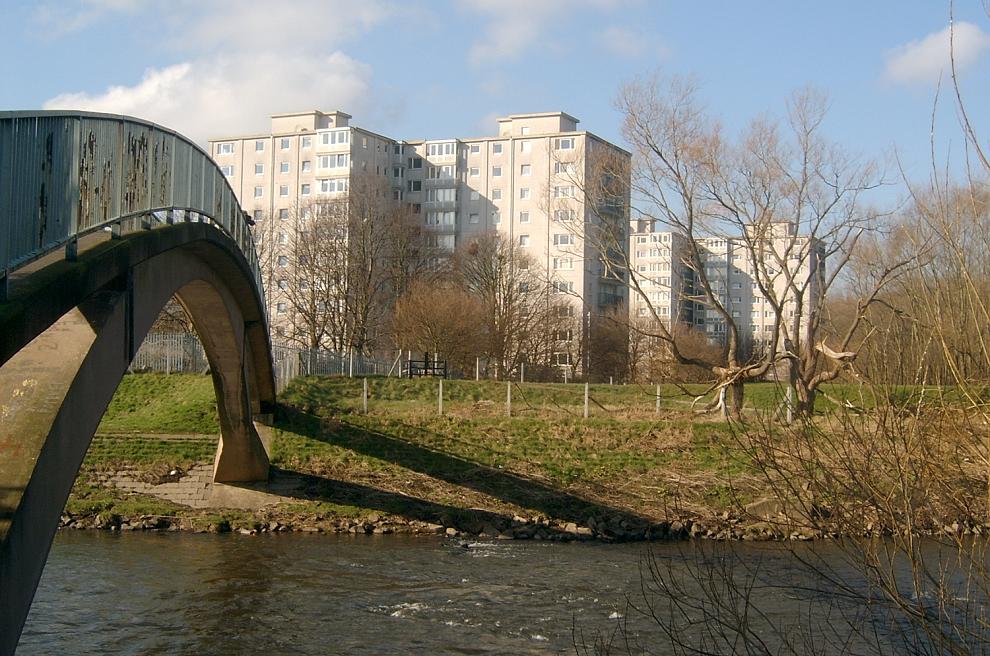 A view of the two remaining flats Spencer and Shelley House from the other side of the Irwell Bridge on the site of the old Racecourse in 2007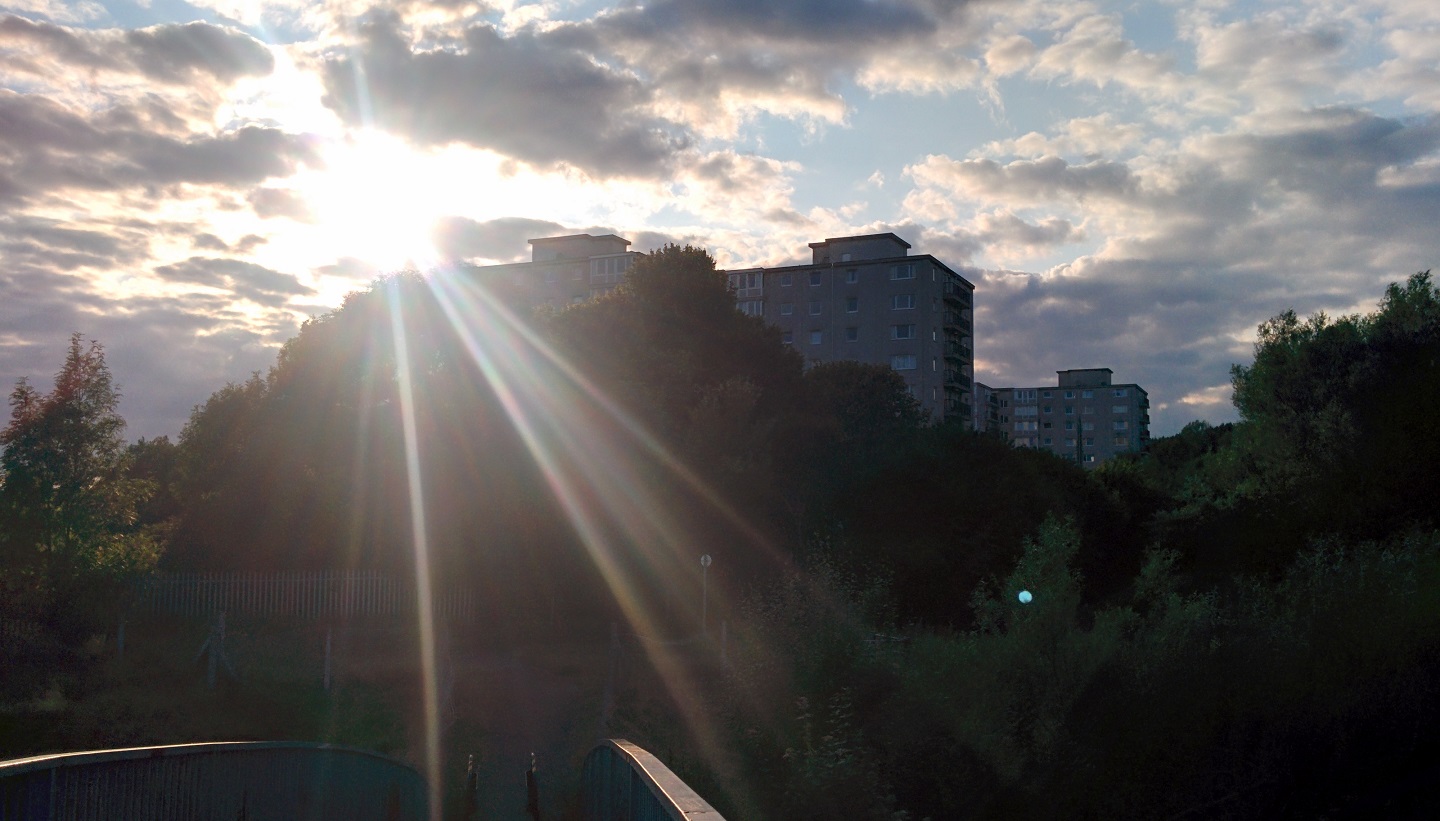 Another view of the flats from the footbridge on the 6th August 2014.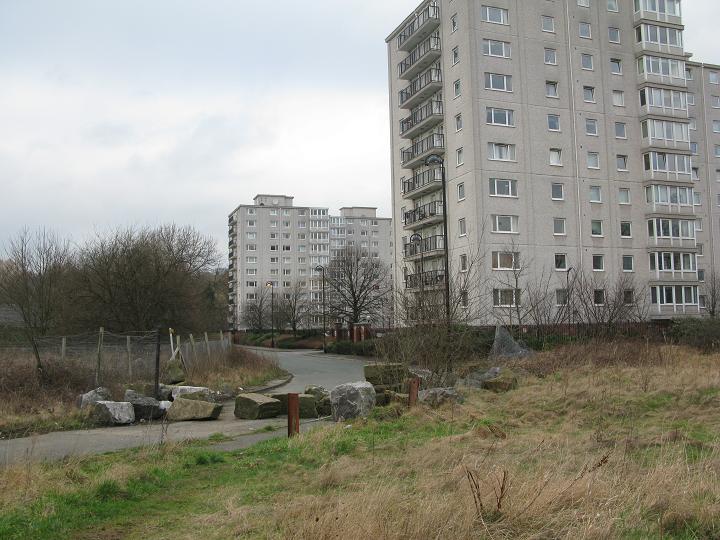 All that is left of the old Kersal Flats (2008). The modernized shells of Shelley House and Spencer House taken from the area of the old park. You will note that the boulders block the route along Kersal Way.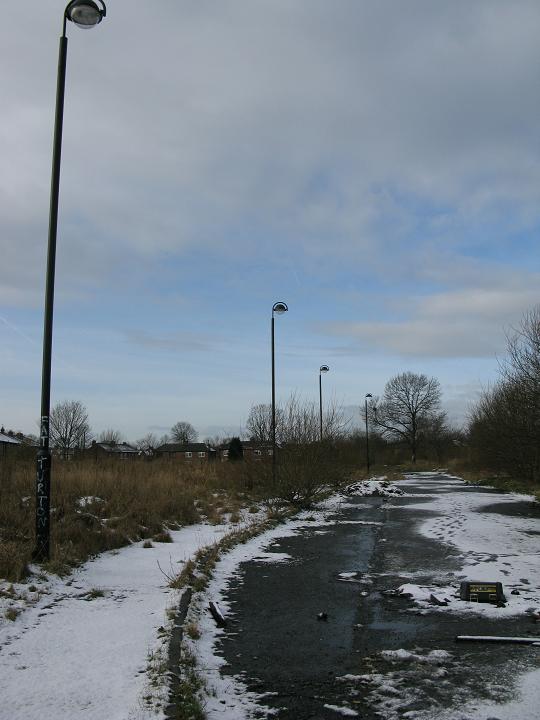 A snowed covered view along Kersal Way towards the Kingsley Avenue exit in February 2008.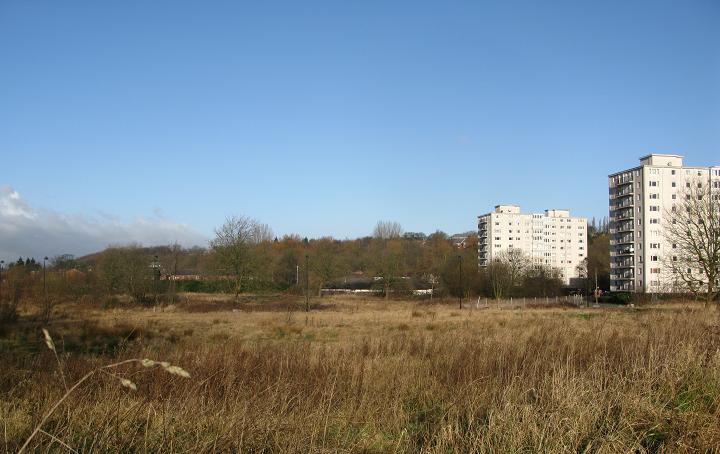 A wide angled view of Kersal Way taken from the Irwell end of the estate in 2008.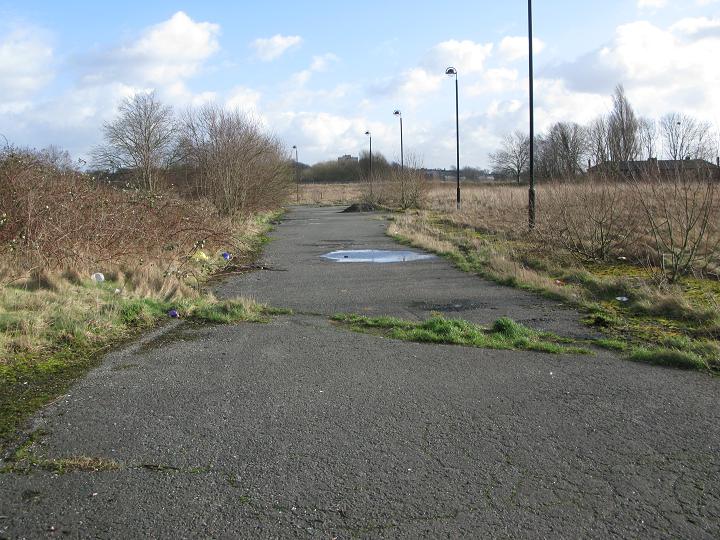 Looking down Kersal Way (2008) towards where the old shops would have been. You can see how nature is reclaiming the site.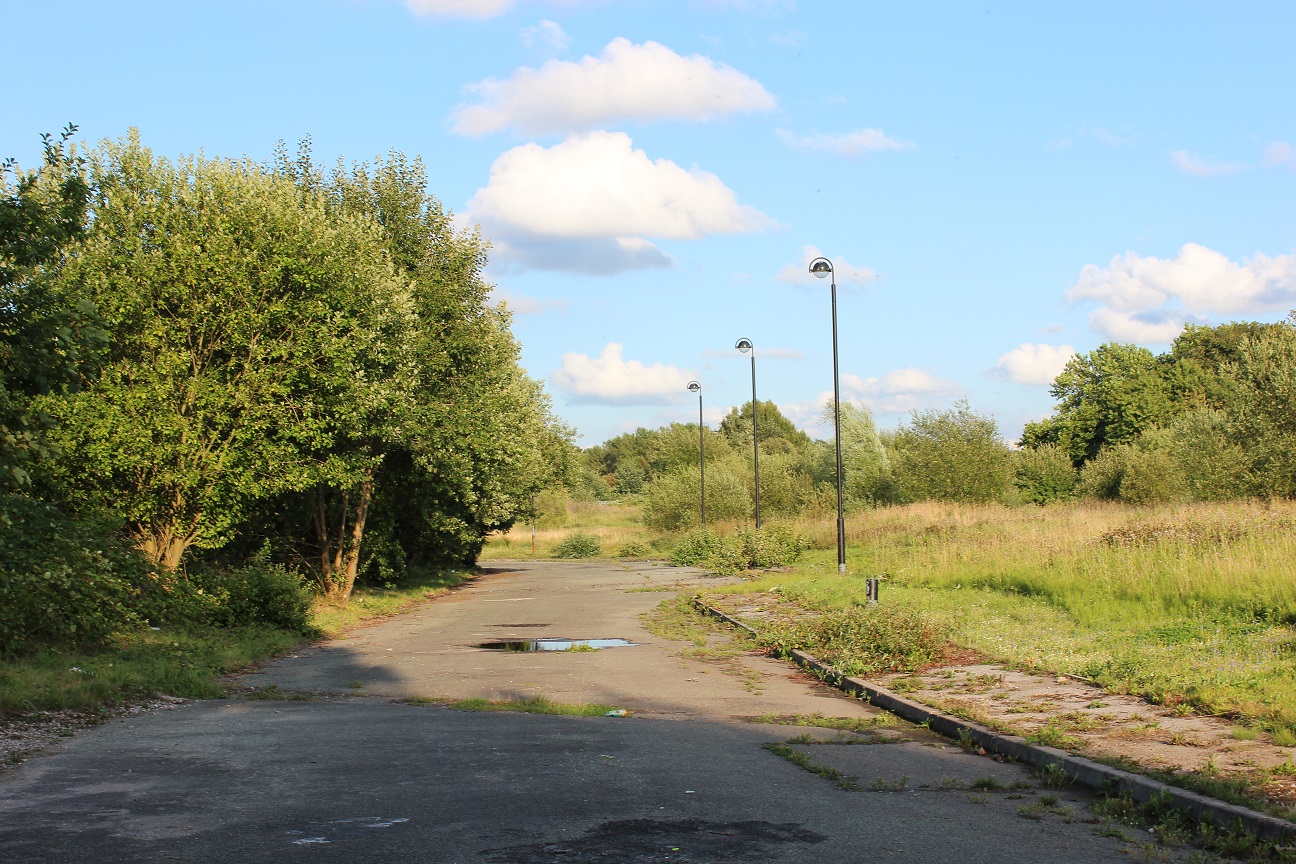 A similiar view on the 6th August 2014. This view is unrecognisable from the view when the flats were here.
A view of Shelley House (and Oaklands Road beyond) from the roof of Spencer House in February 2008.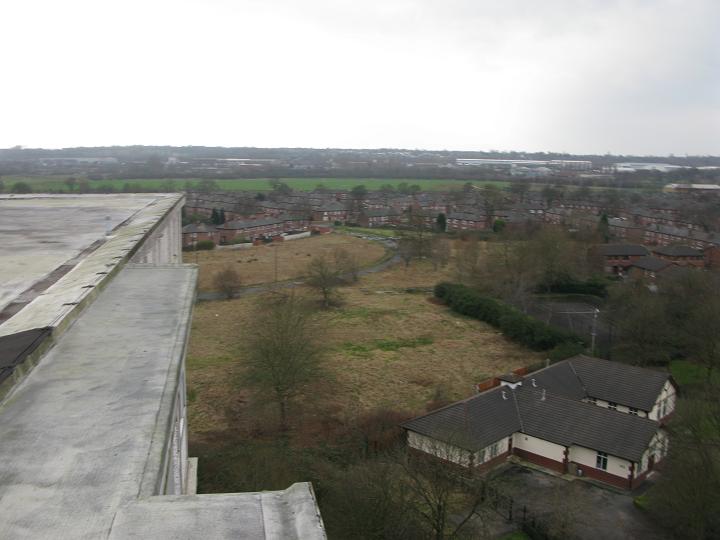 A view of the swimming pool and leisure centre, and Kersal Way from the roof of Spencer House (2008).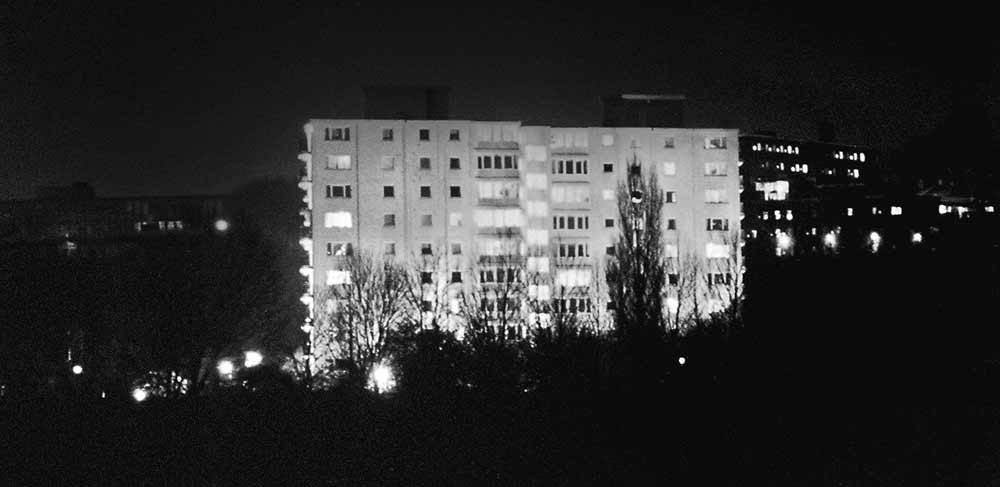 A photo of Kersal flats at night in the 1990s by Eddie Smith. When the two remaining flats were reopened as private apartments the flats were illuminated at night.