Now and Then Page 3
If you would like a larger, higher quality copy of any of these pictures email kersalflats@hotmail.co.uk
This is a page of now and then images. Thus sections of old photographs are placed in new photographs taken at the same spot to show how much the area has changed.
These are all pictures on Littleton Road.
A special thanks to George Williams for all his work on these images.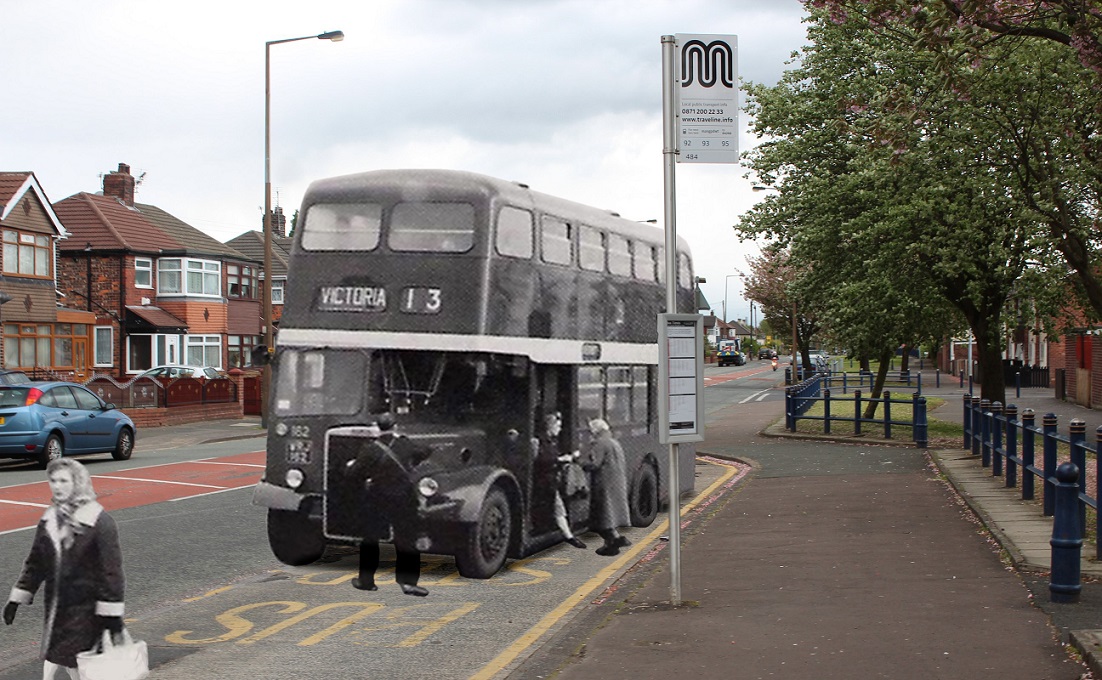 A bus, pedestrians and passengers from 1963 visit the same spot 50 years later on the 23rd May 2013. They would be horrified at the changes. Roll your mouse over the image for the original picture.