Now and Then Page 1
If you would like a larger, higher quality copy of any of these pictures email kersalflats@hotmail.co.uk
This is a page of now and then images. Thus sections of old photographs are placed in new photographs taken at the same spot to show how much the area has changed. These are all pictures of people from this area.
A special thanks to George Williams for all his work on these images.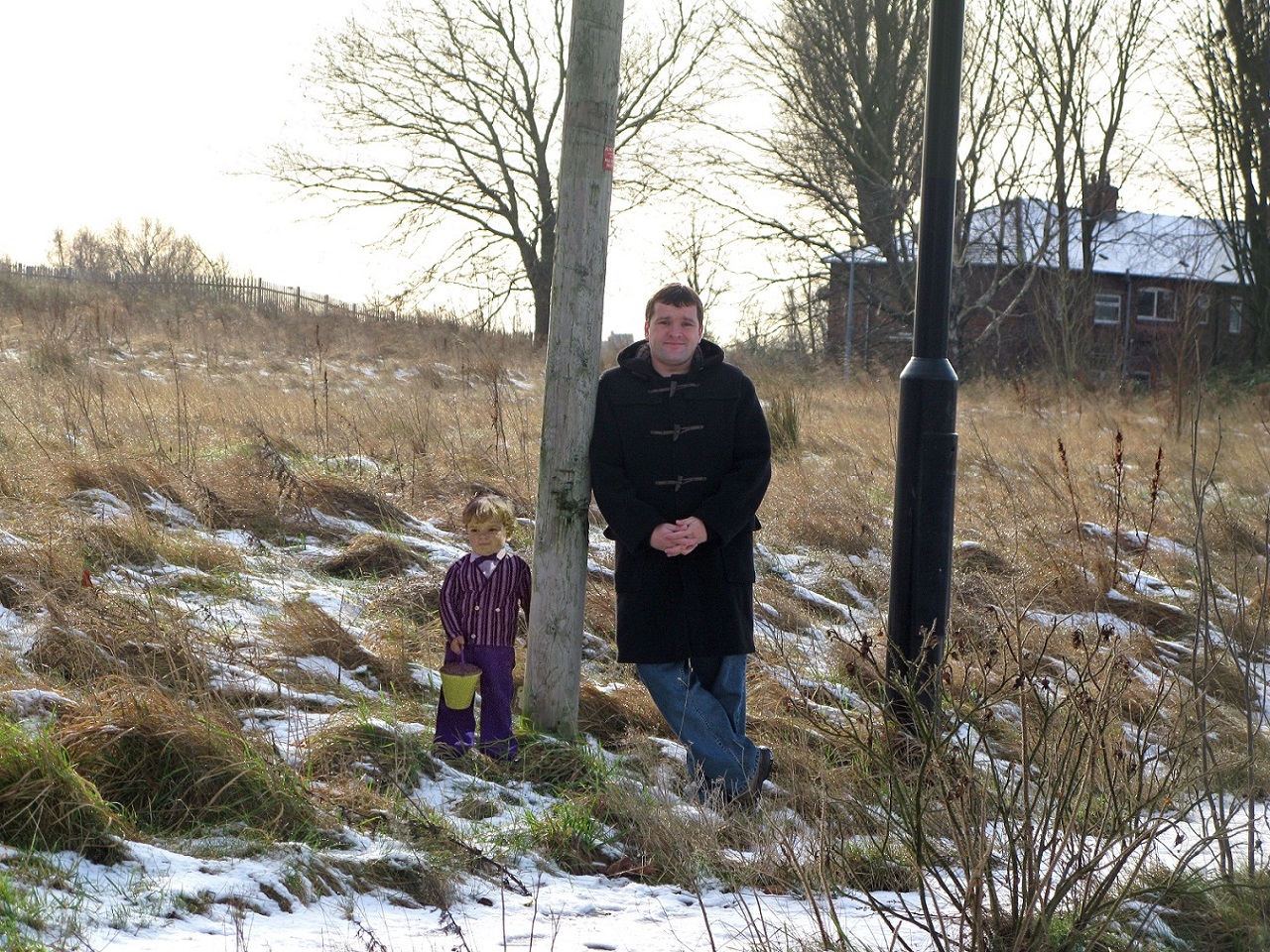 Big grown up Shane visits the old park on Kersal Way, Kersal Flats in 2008. Little Shane from 1973 pops along and wonders what has happened to the places where he used to play. He is however glad that big Shane still has his hair! Although Little Shane thinks that he was better dressed and wonders why he no longer wears bow ties!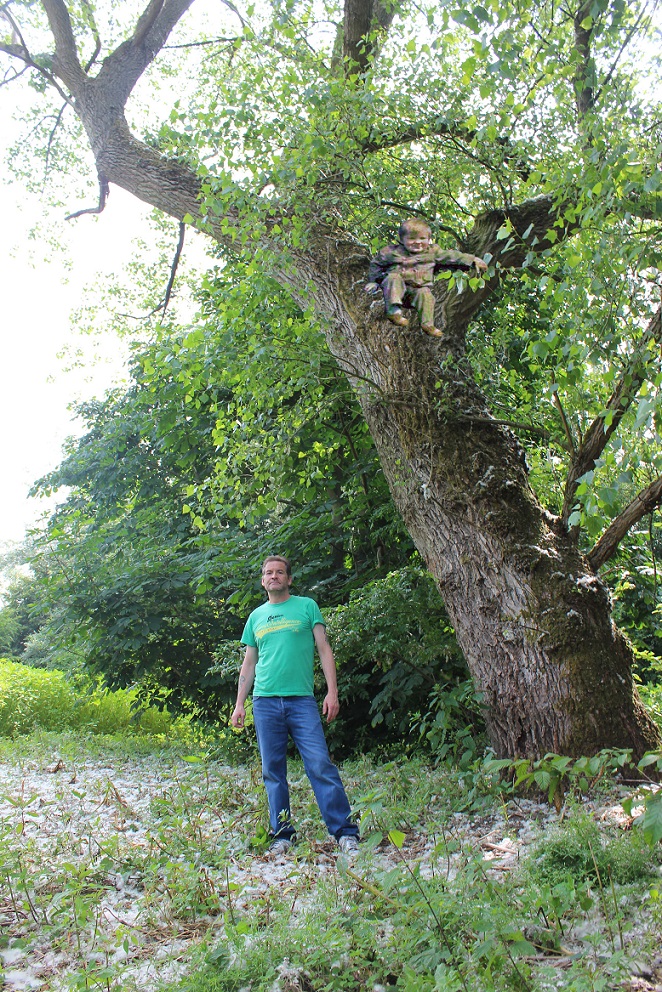 Little Mark Sullivan from 1973 pops along to see older Mark Sullivan on the 12th July 2013. He is surprised at the changes to Kersal Dale. Roll your mouse over the image to see the original image. It is the same tree in both pictures. This shows the changing nature of Kersal Dale and sadly how old we all are!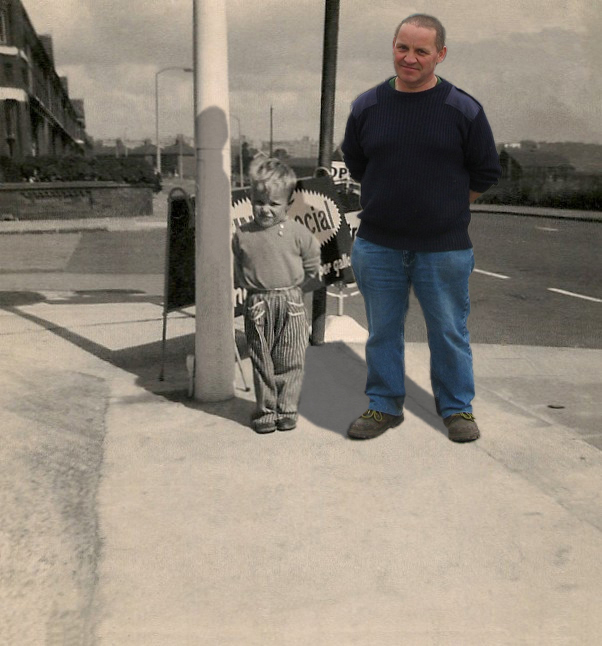 Harry Davies from 2009 pops along to see Harry Davies of 1964. Little Harry is surprised that he has not grown much taller, that his hair has disappeared and so has his waste line. Older Harry wishes that Littleton Road still looked like that and that he still had those Andy Pandy trousers. Roll your mouse over the image to see the original image.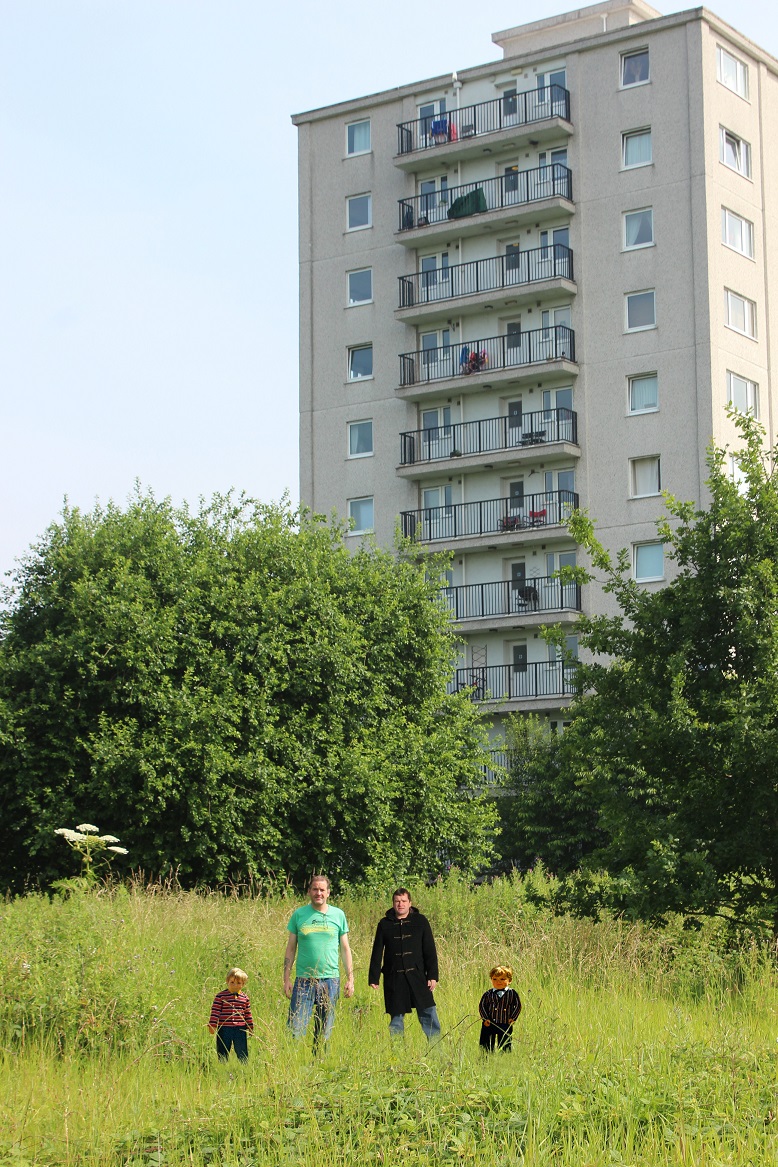 Mark Sullivan (second left) from July 2013 is joined by (from left to right) Mark Sullivan from 1973, Shane Sullivan from 2008 and Shane Sullivan from 1973. Little Mark and Shane stood where they used to live in Milton House and reflected upon the pitiful state of the place where they used to live and play.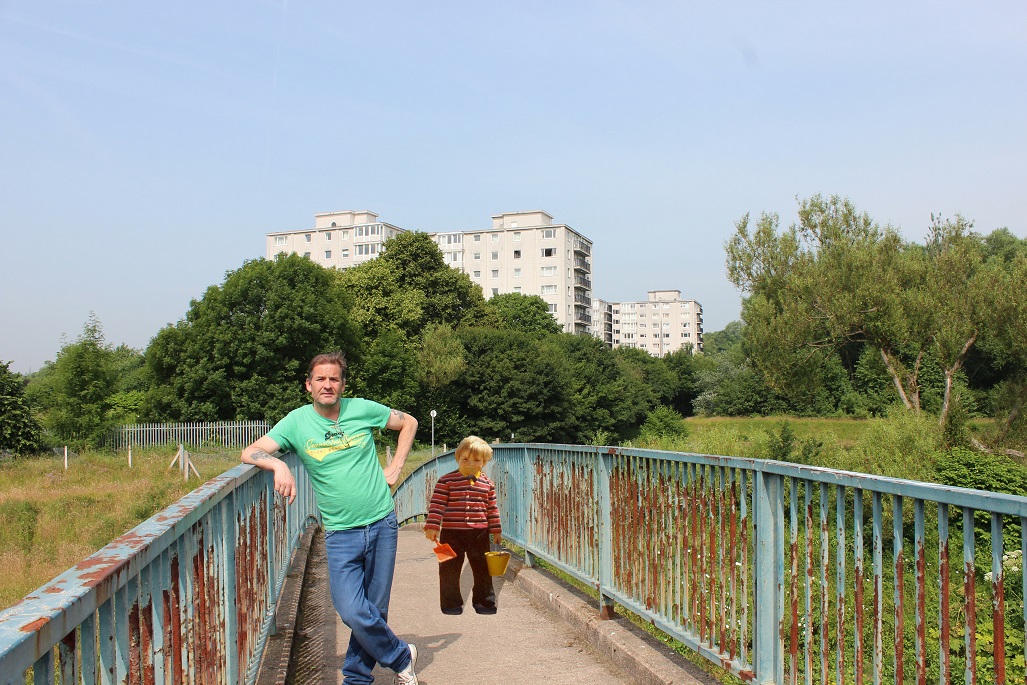 Mark Sullivan on the Kersal Footbrige on the 12th July 2013. Little Mark from 1973 pops along and is saddened by the state of the bridge and Kersal Way. Little Mark remembers when this bridge was first built and was brand new and shiny.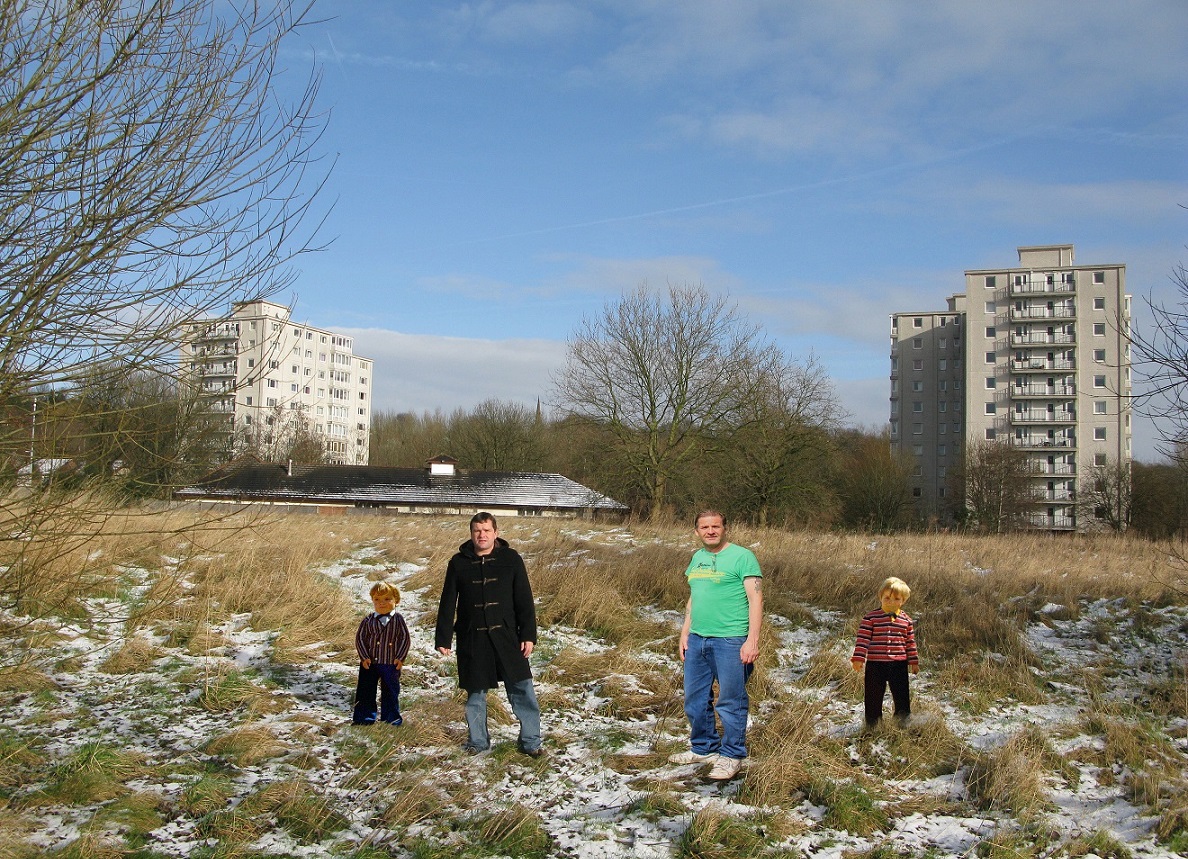 Older Shane Sullivan and Mark Sullivan are joined by their younger counterparts in a picture taken in 2008. The younger Mark and Shane can hardly believe that this is the place that they lived and played in the 1970s. This grass in the middle of the flats was the scene of many epic games of football that were only concluded by sundown and the calls of the mothers of the children to come in.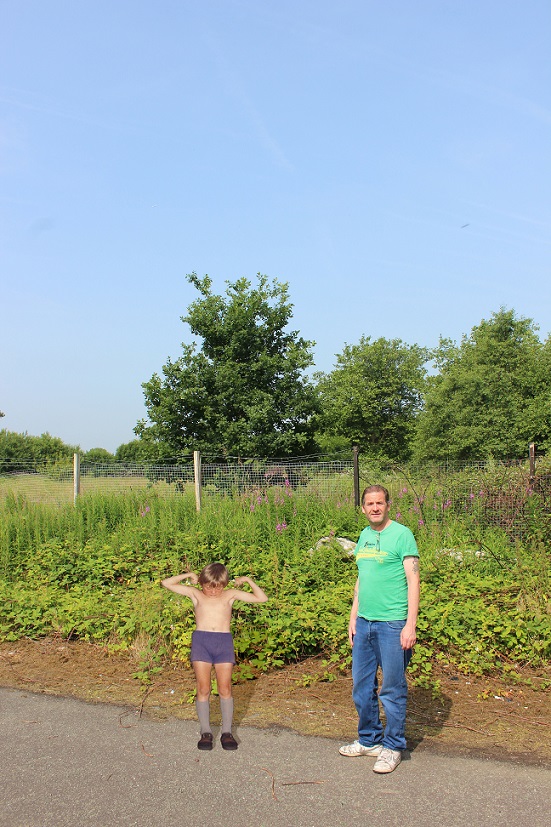 Mark Sullivan on the 12th July 2013 on Kersal Way just in front of where Milton House used to stand. He is joined by little Mark from 1976 who reflects upon how neglected his old home is and that he used to play so many games here.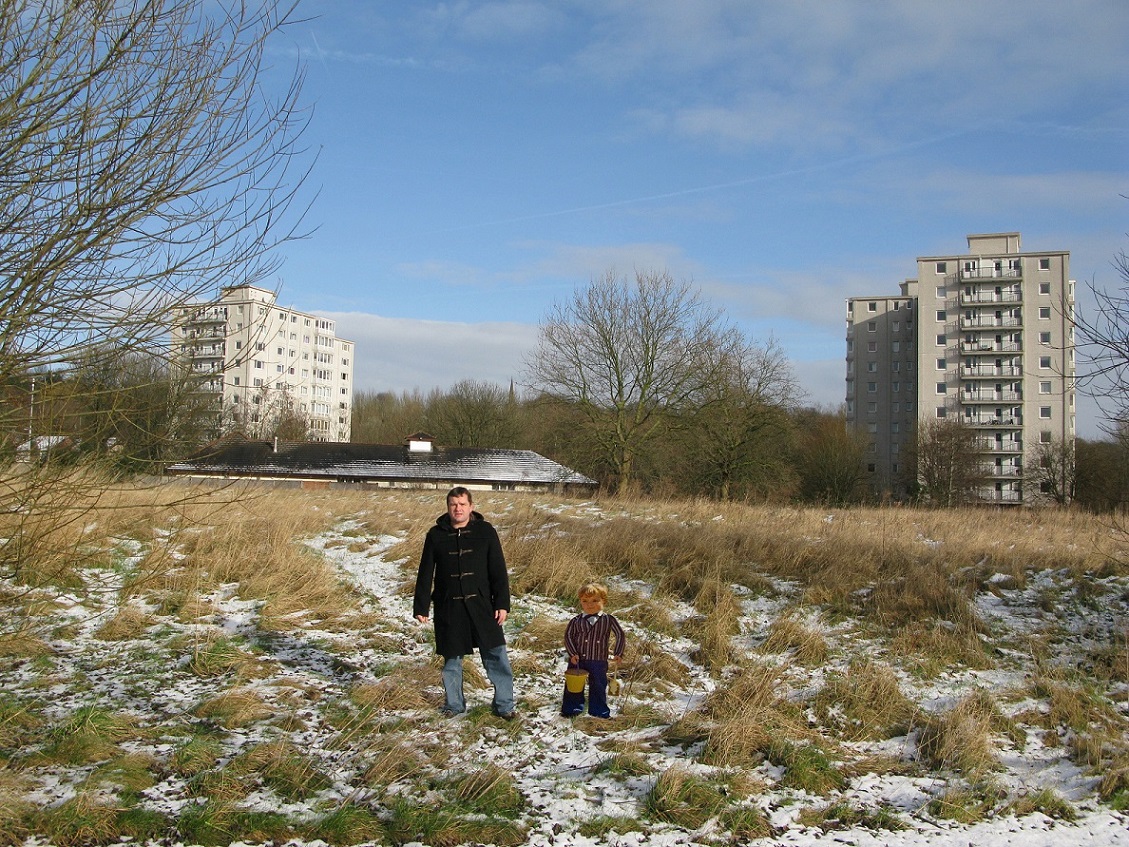 Shane from 2008 is joined by little Shane from 1973 in the middle of Kersal Way with Shelley House (left) and Spencer House (right) in the background. Little Shane cannot believe that this was the same place where so many people lived and played. Where the caretakers brought the Guy Fawkes, or where everyone celebrated the Silver Jubilee in 1977.