Having come from three generations of family who lived in lower Kersal (many still) I found your website absolutely brilliant! Thanks for helping bring back many memories. Wayne Brooder
WOW!!! So many memories, tears, sadness, laughter, and every emotion possible welled up inside. Never has a website in 20 years affected me the way this one has done. Thanks for such a wonderful trip down memory lane. I owe you a pint for that mate and congratulations on such a fantastic site! Jimmy Gregg
So, simply to say, what a magnificent job you've done which I've just spent 2 hours on.Clearly a labour of love but more than that you've collated an indispensable social history that both rescues and celebrates the life of a vibrant community of several thousand people. Rob Trueblood
What a fantastic site! I'm sat here at 0400 on a Saturday morning with tears streaming down my face. Having read the comments and marvelled at the pictures. What brilliant memories have come flooding back. Steven Benham
A great site! It took me on a trip down memory lane.I dont think have lived anywhere quite like Kersal and probably never will again. Joseph McMichael.
This is an amazing site which has brought back so many memories. Many thanks to Shane and all others who have contributed. I think you have stirred up a lot of emotions in a lot of people.Janet Thomas
I have recently stumbled across your wonderful website, fantastic ! A superb piece of social and urban history. Patrick Nelson.
What a fantastic website. This is full of memories good and bad. Thanks for the wonderful memories and photos. Angela Wilson
I just love this site so much, hearing what everyone is saying its like going back in time. The memories are flooding back. Janice Williams
It is good to see that Kersal flats are not forgotten about. Anthony Wilson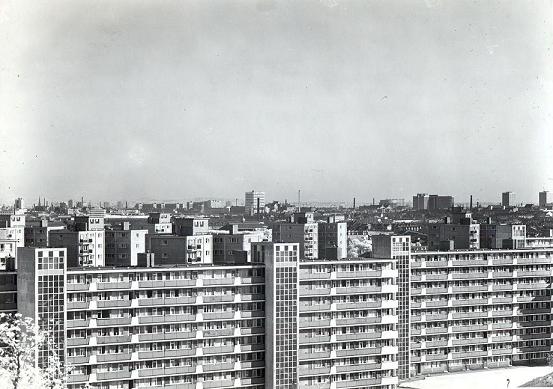 Just a note to say a big Thank You for the fab site on Lower Kersal flats. Very happy memories from my childhood and adult life from when I lived on Chaucer Court. Terry Birchill

Absolutely brilliant site!! I have just spent a good few hours browsing this site. Shouting out to my 11 year old, "Look, I used to live in that flat, I used to play at that park." Carol McIntosh

This is fab. So many happy memories. Kersal will be in my heart forever. Thanks Lorraine Stapley

Hi Shane. I love the site and can't wait for any new postings to the site. I can't imagine how much work has gone into building and researching the site. A great big well done and will pop back from time to time. Migky

Shane you have done a brilliant job on this site. I applaud you. Thanks for this. The whole site brings back so many great childhood memories for me. Thank you. Lesley Williams

Looking at this site brings back so many memorys. Thanks for the happy memorys of places and people forgotten names Please keep up the good work. Graham Green

HI, I have spent many happy hours this morning going through the web site for Kersal flats. Thank you for taking all the time to create the site. Christine Duffy

Just found this site. It brought a tear to my eyes. It brought back lots memories. Many thanks to whoever did this site. Stephen O'Shea.

What a fantastic website i have to say these photos and comments brought back some fantastic memories. Martin Turner

The website is the best and brings back lots of happy memories. I could be here all day with funny tales and I'm sure most people would. Nichola Washington

Fantastic site! The memories came pouring back. Thanks for the site. It has been great just browsing through it. Sheila Taylor

The site is terrific. It brought back lots of happy memories of my family. I had fun going down memory lane on this site. Great work. Pauline Hagan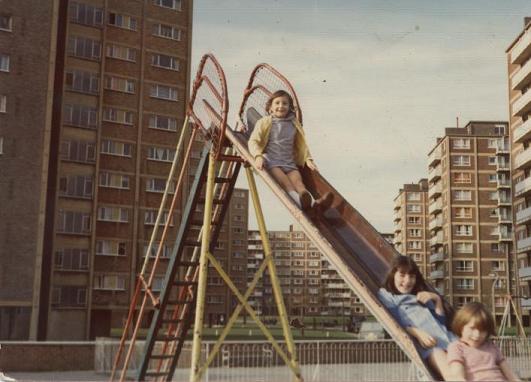 I would just like to say that this website is fantastic. It brings the memories back. Lower Kersal was the best. Michael Walsh
Thanks very much for setting that site up. Wow! It brought a tear to my eyes, and some happy memories! Jenny Lancaster
I think the site is brilliant. It brought back some great memories.Jimmy Hankinson
Lovely site. Brings back a lot of happy memories. You've done a bloody good job. Lorraine Smallshaw
Lots of memories spent a lot of time on the flats. So many people to rememeber. A fantastic site. I wish someone would organize a reunion. What a night it would be. Ann Conway
Great site! I have loads of top memories of Kersal.  This site is great. I canit wait to show my Dad he'll love it. Thanks for the memories. Sonia Steenson
The website is brilliant lots of memories for me. Thanks! Frank Connor
What a great website, it really brought back happy memories of my childhood. Alison Johnson
Amazing site bringing back some fantastic memories. Scott Ashworth
What a fantastic site! I have already sent off three e-mails to people that I haven't heard about for years. John Pavitt.
This is a fantastic site. It, brings back many happy memories. Pauline Gillibrand
A great site! Happy times there. Thanks for the memories. Barry Tildsley
A very good site for people to look back and remember Kersal in the good days. Paul Wood
A great site. Lots of happy memories. It was nice to see some of the old faces. Keep up the good work. Gary Davies
This site brought back some amazing memories even though I was so young I remember it all. An excellent site with so much nostalgia. Fantastic! Thank you. Wayne Harrison
I love the website. Absolutely fantastic and really, really interesting. Jason Hardy