If you would like a larger, higher quality copy of any of these pictures email kersalflats@hotmail.co.uk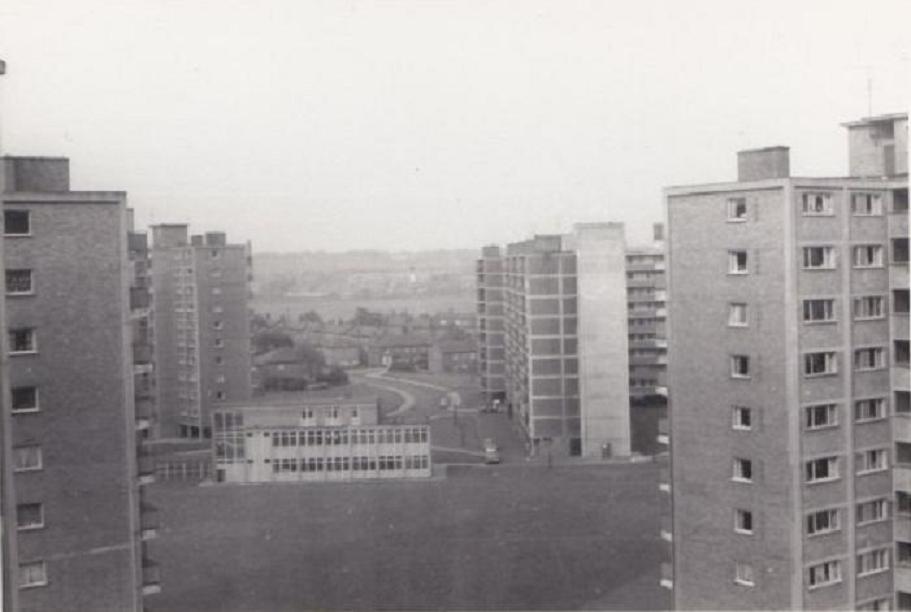 A beautiful black and white shot taken by the late Herbert Randle from Shakespeare House sometime in the 1960s. Note that the Castle has not yet appeared (1971) but we can clearly see Jonson House (front left), Cowper (rear left), Browning (front right), Keats Court (far right) and the medical centre in the middle. Photo donated by Paul Bird. To see the same area over 40 years later on the 28th July 2011

A view across the top of the flats in the 1970s with the Salford skyline beyond.

A colour view across the top of Kersal Flats in the 1980s.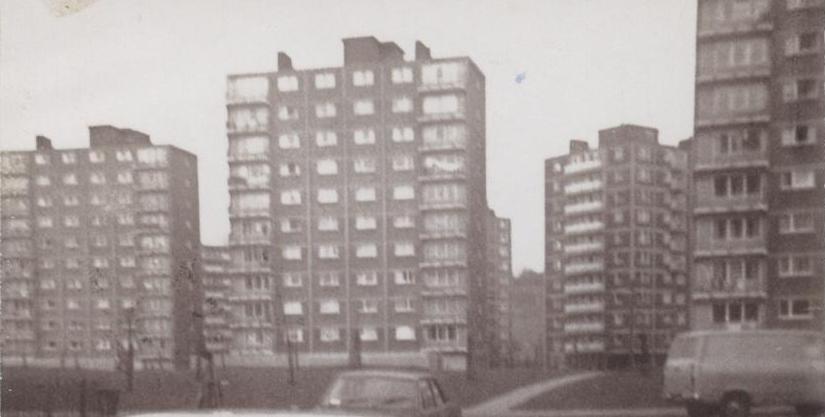 A view across the flats in 1976.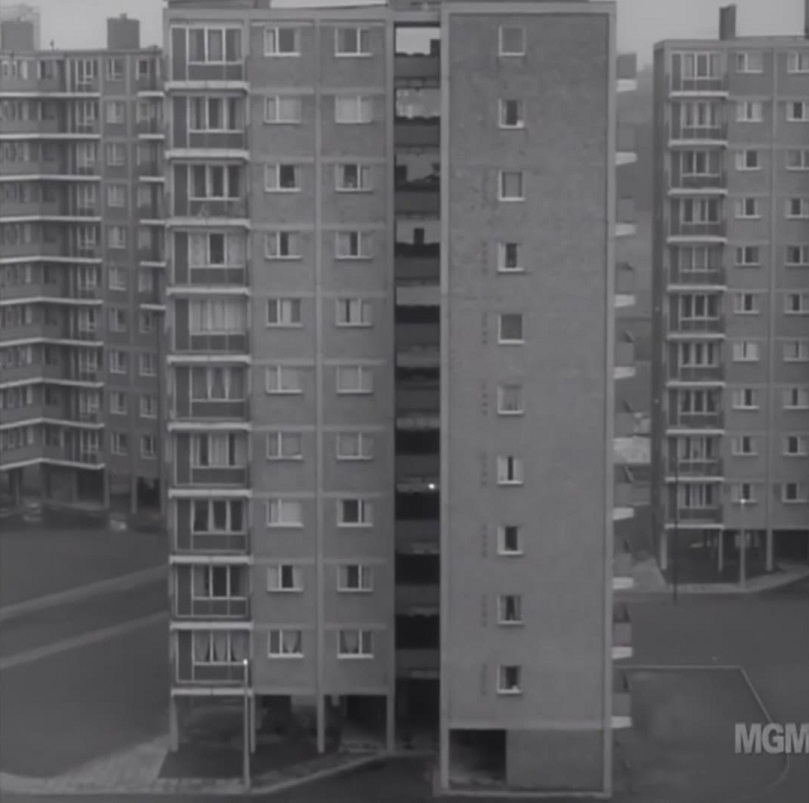 A view of Jonson (foreground), Spencer (to the left) and Milton (to the right) in the mid 1960s.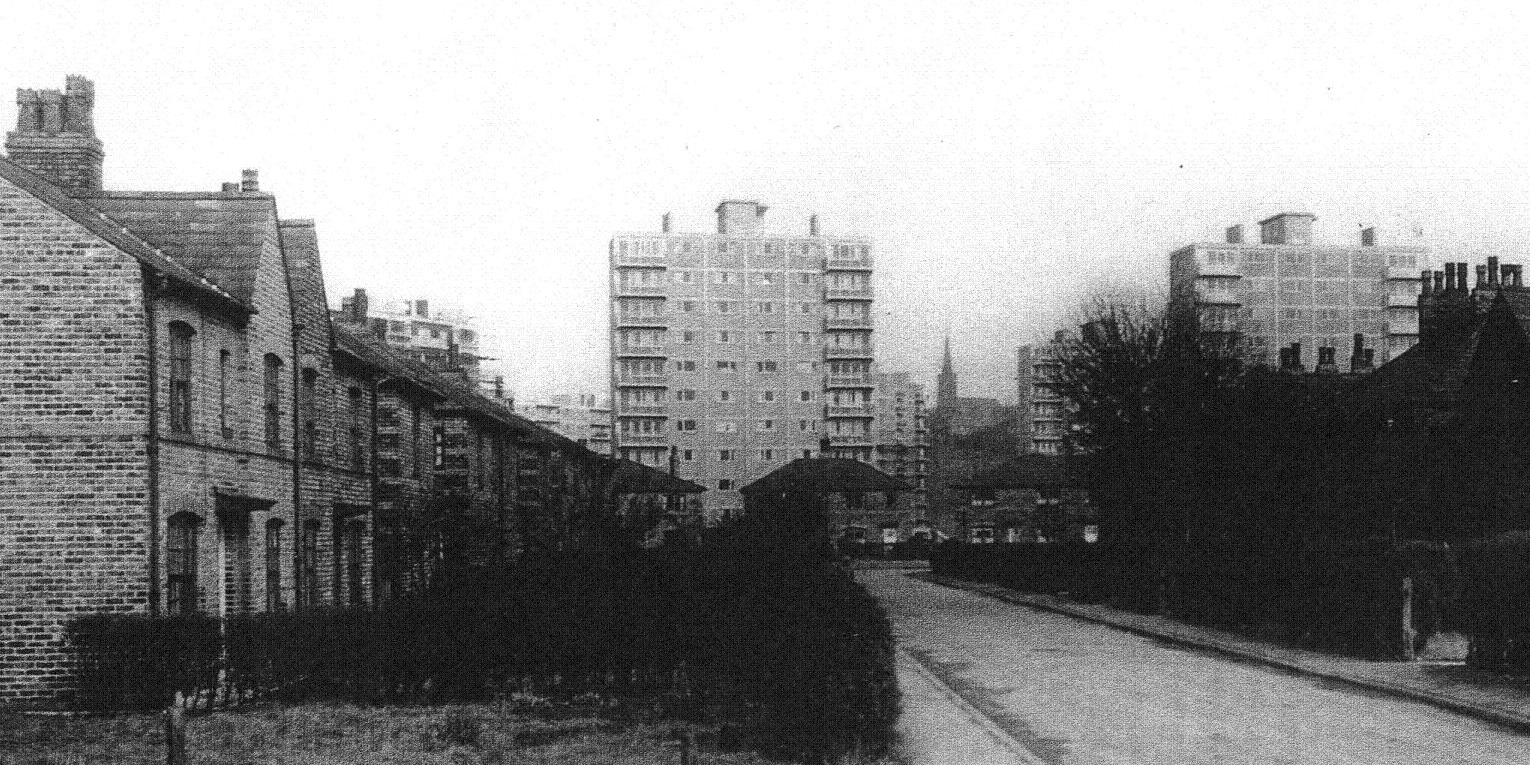 The flats from Bradley Avenue in June 1959.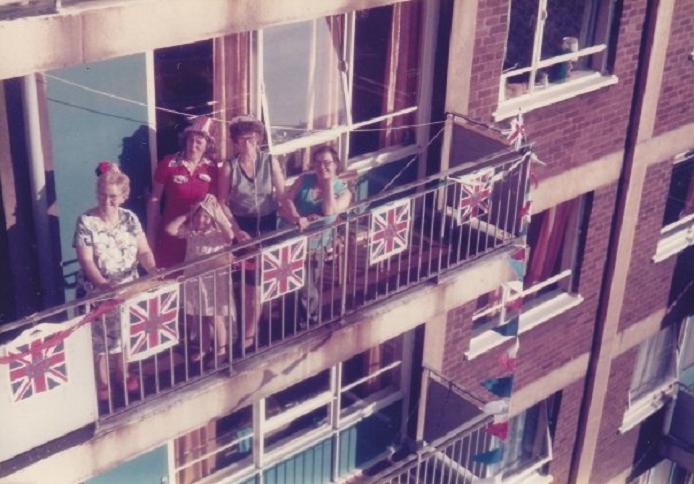 Grace Randle (far left) and others on the verandah of 98 Shakespeare House with bunting and flags to celebrate the Silver Jubilee of Queen Elizabeth the II on 7th June 1977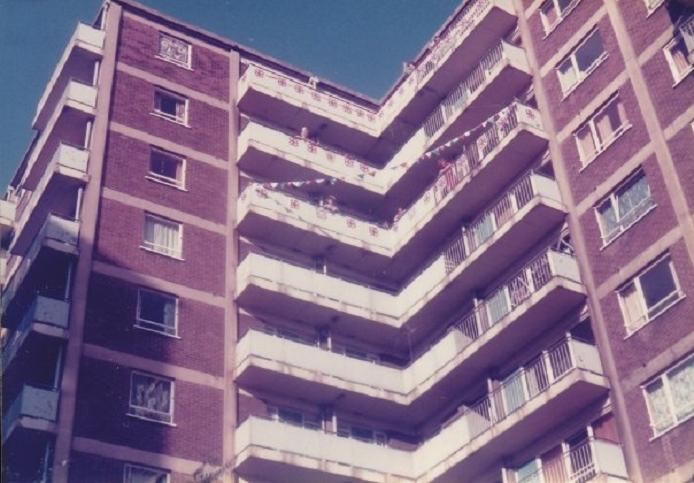 Another view of the decorated balconies from the ground beneath Shakespeare House.

A view of the bottom of Keats Court in 1980.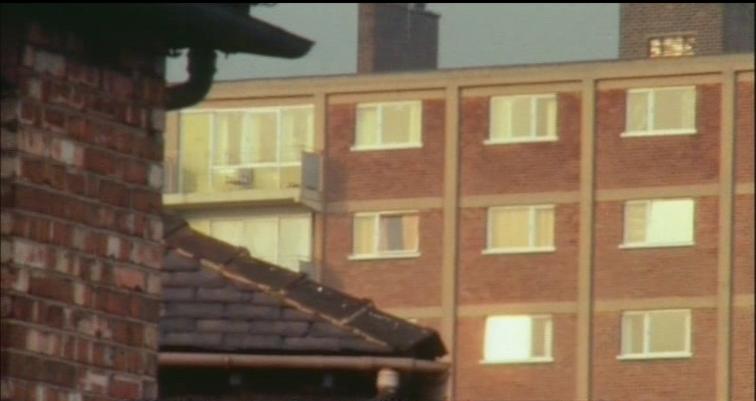 A picture of Burns House from Kingsley Avenue in February 1974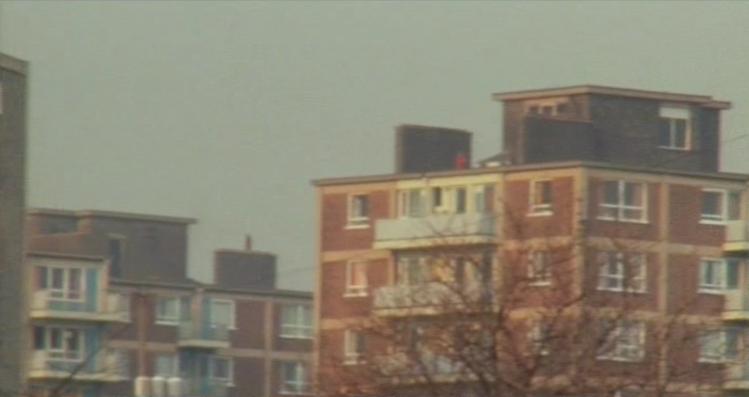 A high view of Spencer and Shakespeare House (to the right) in the 1970s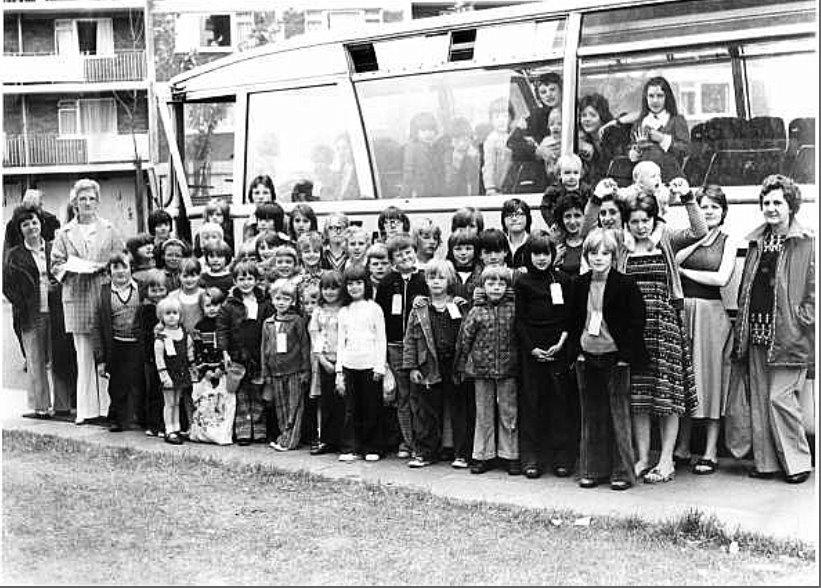 Two pieces on a special trip to Southport for the kids of Kersal Flats sometime in the 1970s. Pictured above are the kids and some of the mothers before they set off. Below is an extract from a local newspaper report on this. In the background you can see Blake and Burns House. Thanks to Angela Barrett for these. Roll your mouse over the image to see this spot in 2009.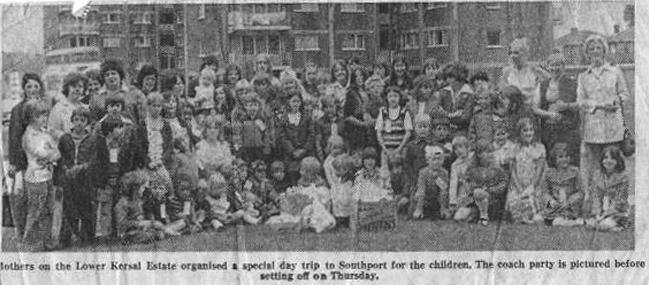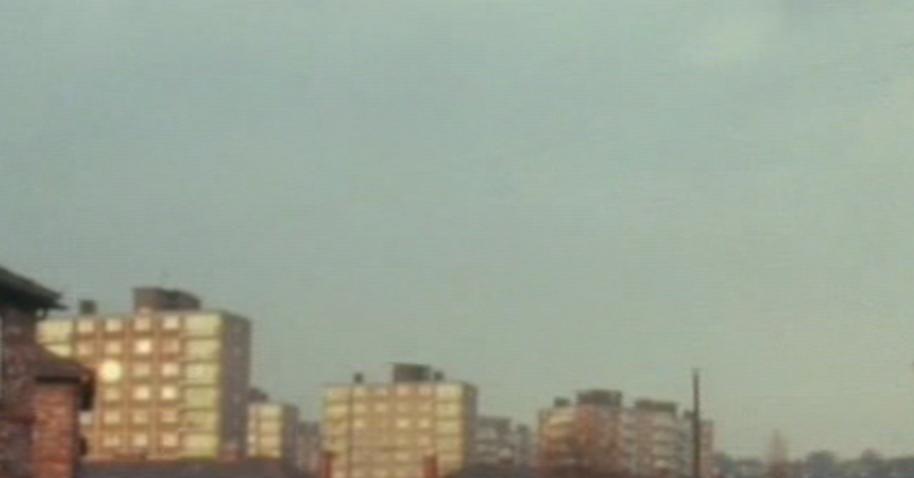 A view of various flats from Rushley Avenue in the 1970s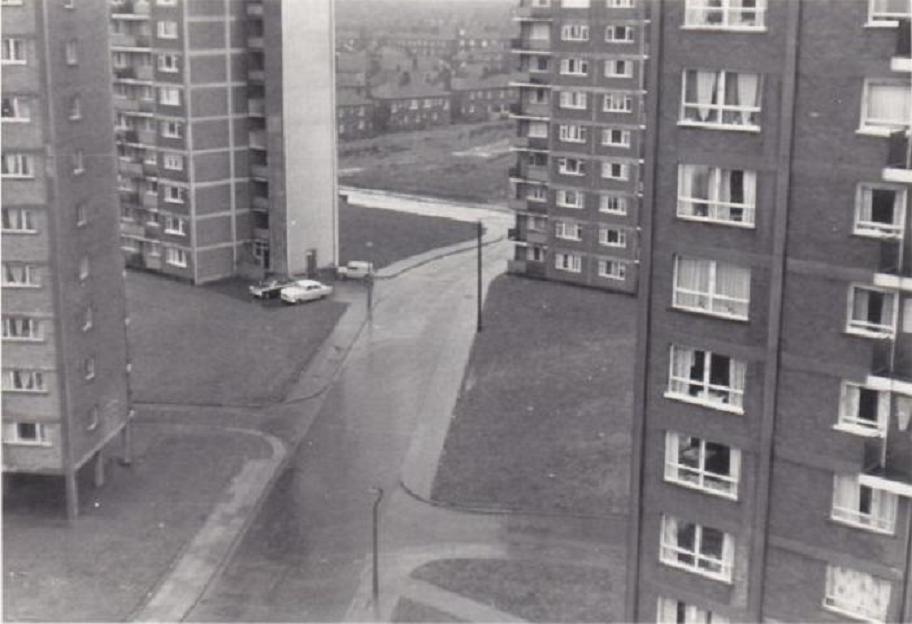 A beautiful shot taken by the late Herbert Randle from Shakespeare House looking towards South Radford Street. A great glimpse of Kersal in the 1960s. Note that the caretakes hut at the bottom of Chaucer Court had not yet been built. Roll your mouse over the image to see the same spot just over forty years later on the 28th July 2011.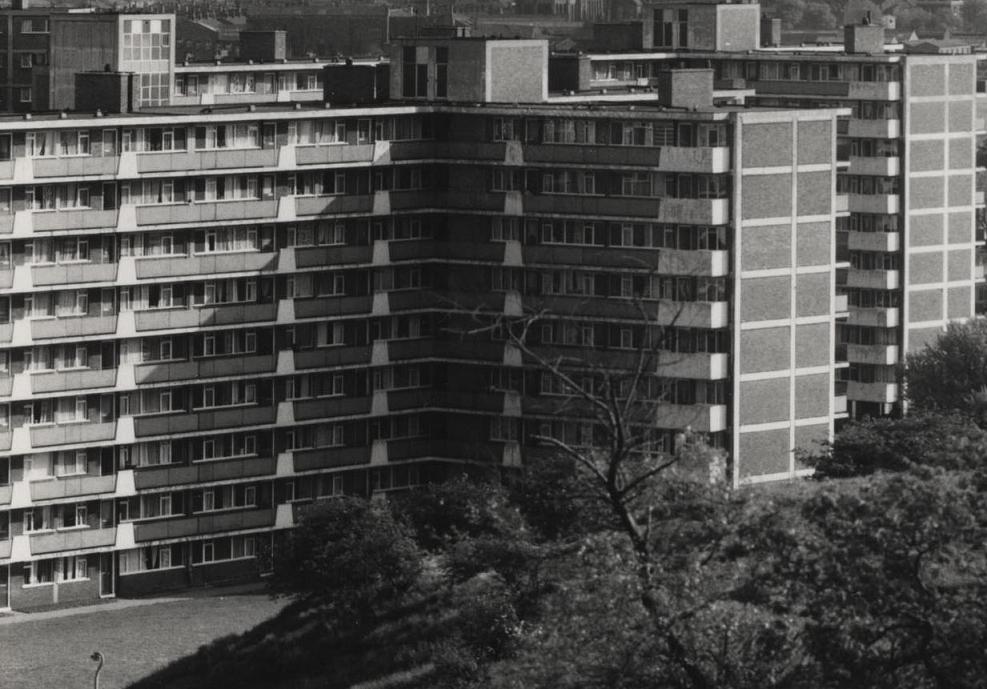 A view of Chaucer Court and Keats Court in the 1970s from the hill above South Radford Street.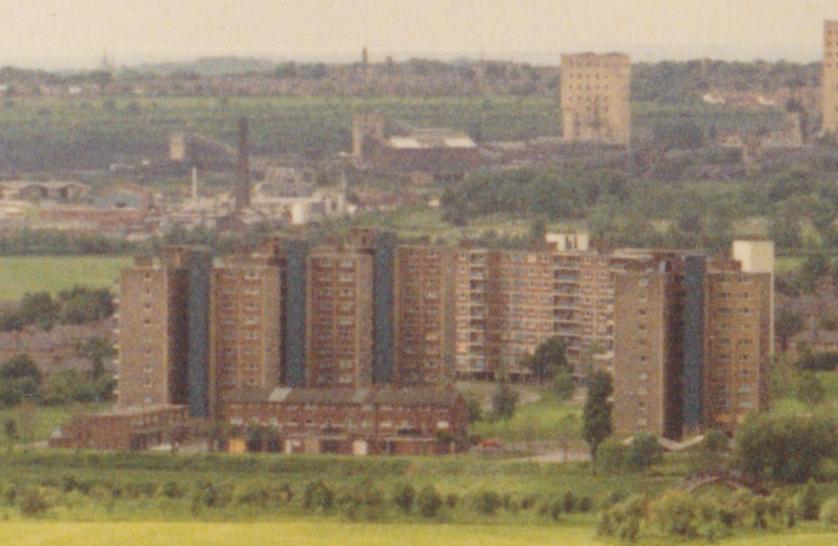 A view of the shops and some of the flats from across the Racecourse in the 1980s.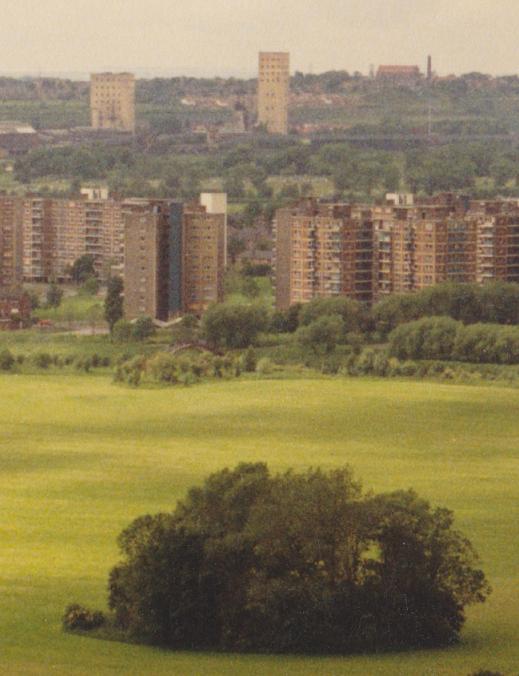 A view of some of the flats and "stickybob island" from Hannover Court in the 1980s.

A full panoramic view of the flats from the Racecourse in 1964

Another panoramic shot. This time from Kersal Dale and 25 years later in 1989.