If you would like a larger, higher quality copy of any of these pictures email kersalflats@hotmail.co.uk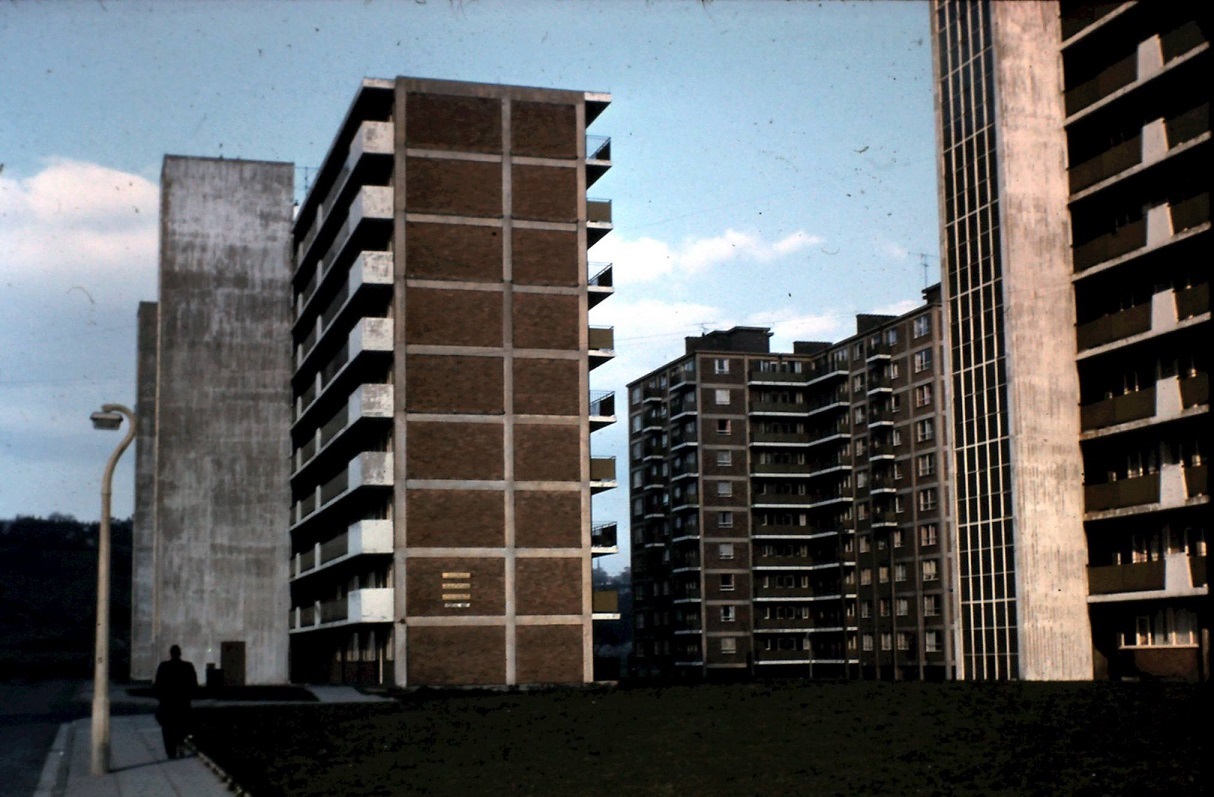 The South Radford Street entrance to Kersal Flats in the 1960s. This clearly shows how imposing John Bacon Court (left) and Keats Court (right) were.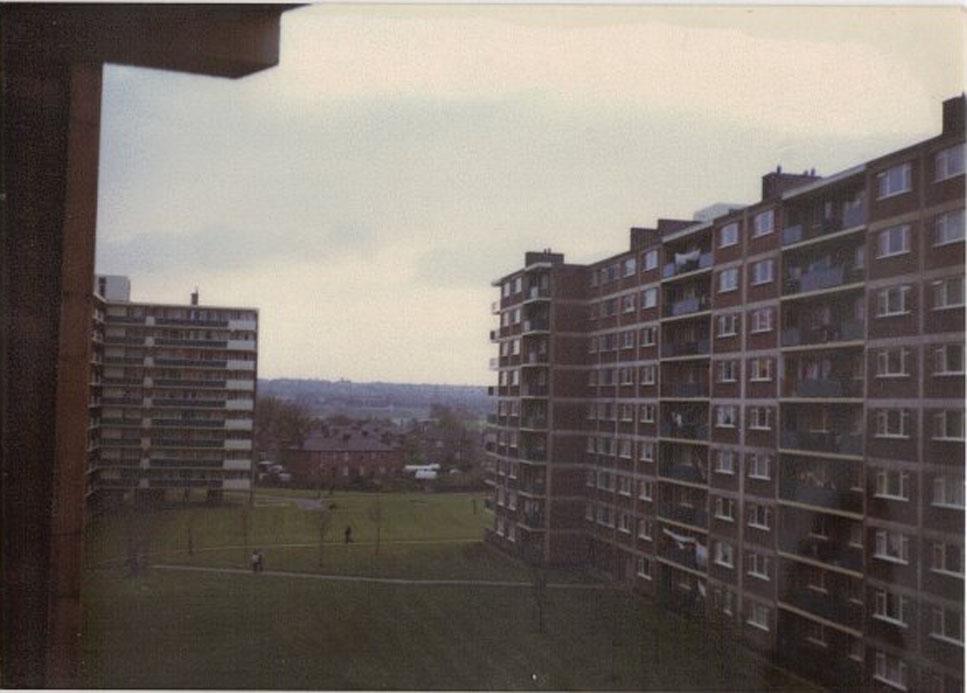 A view from Browing House across the green in the middle of the flats. We can see the interconnecting paths and Keats Court on the left and Chaucer Court on the right.

A wide view of Keats Court and Kingsley Avenue in 1985. Just over the houses you can see Agecroft Cooling towers.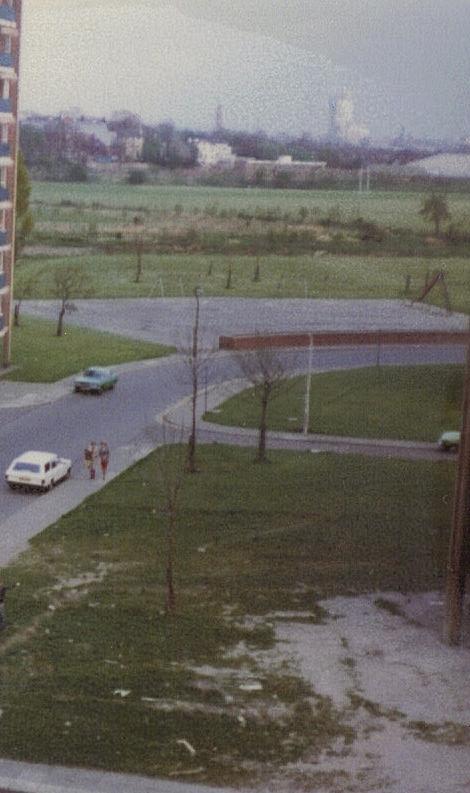 A view along Kersal Way towards the park in 1980. The concrete on the ground outside Jonson House is a product of the fitting of a second lift in the flat.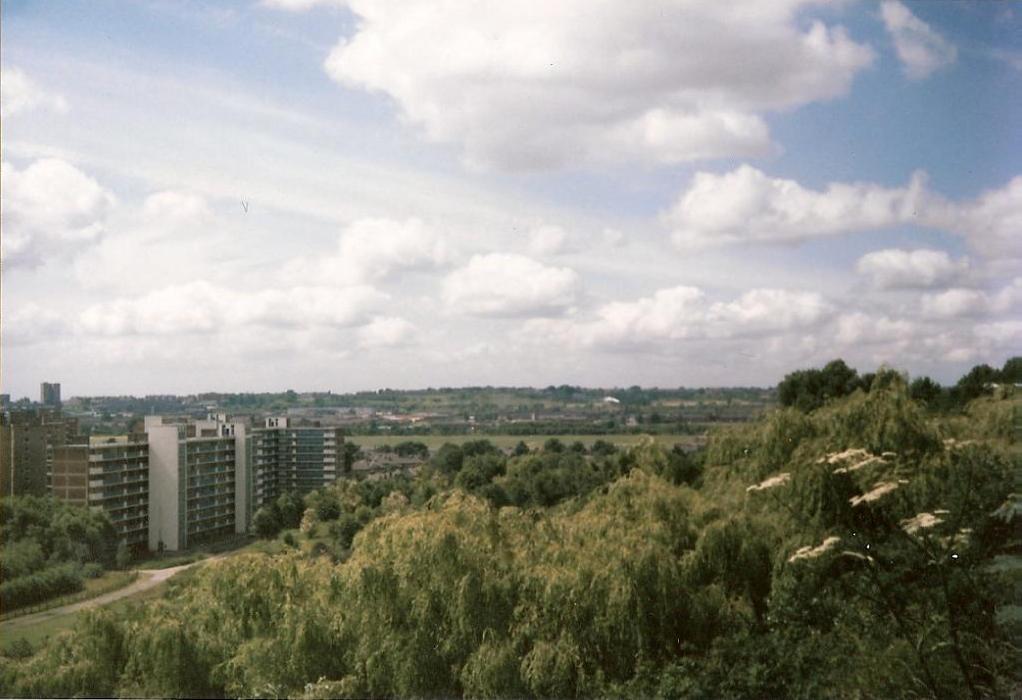 A view of the rear of the flats from Kersal Dale in 1989.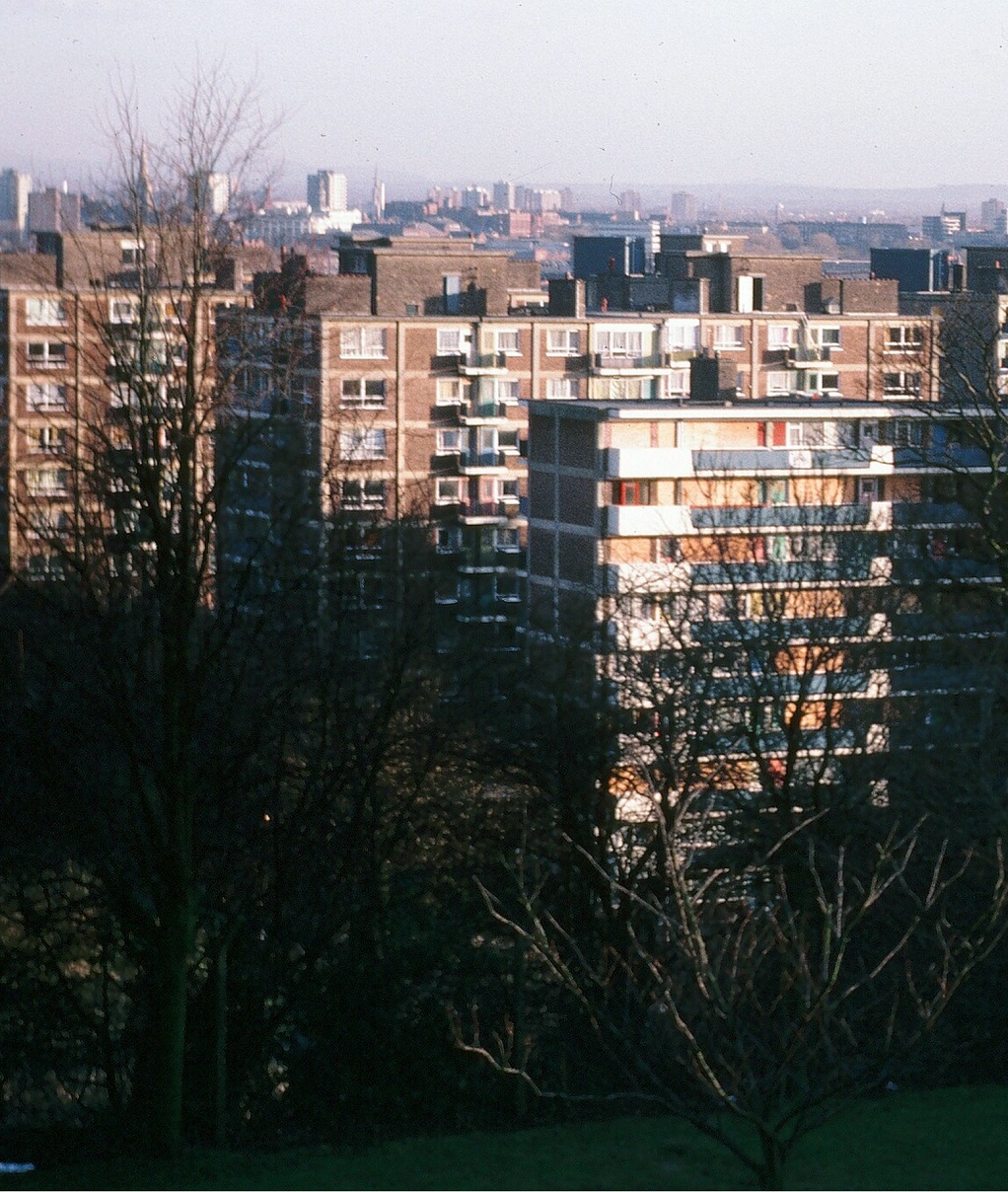 The flats from Oaklands Road Halls of Residence in the early 1980s. A good shot of John Bacon Court, Shelley House, and Shakespeare House.
A black and white view of Blakes House, Cowper House and the clinic taken sometime 1969-1970.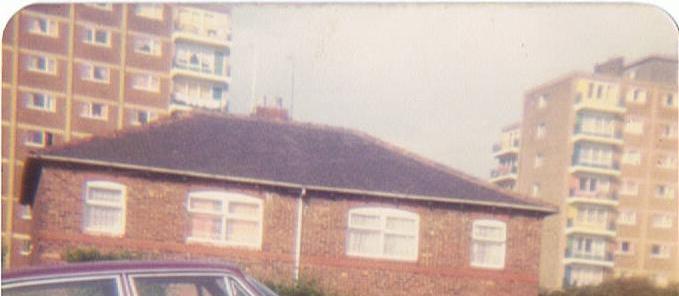 A view of Blake and Burns House from Kingsley Avenue in 1975.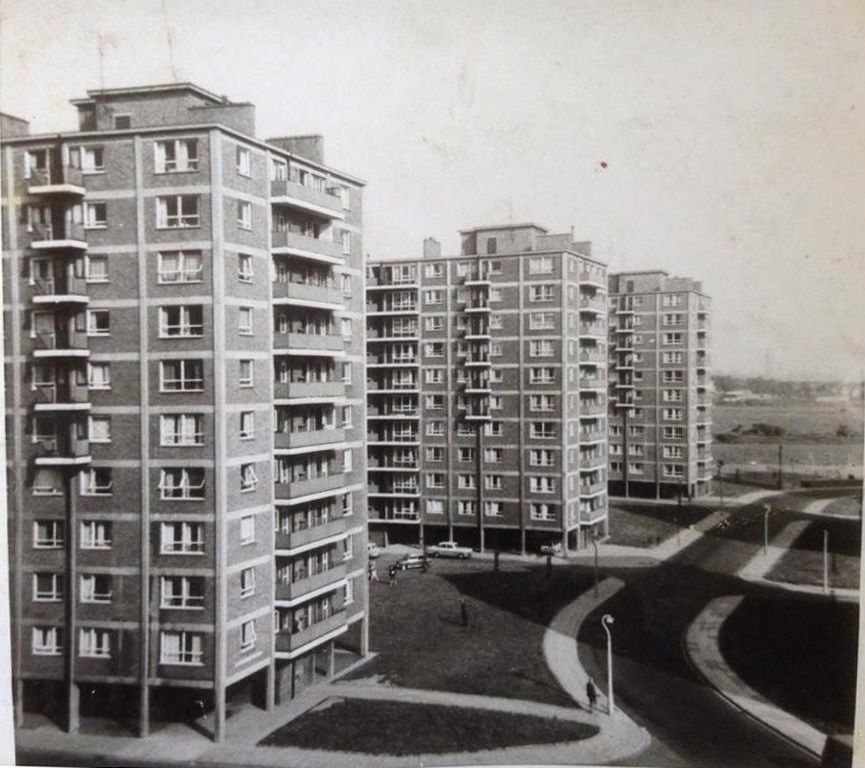 An undated picture of Kersal Flats. This is clearly sometime in the 1960s and the estate looks immaculate.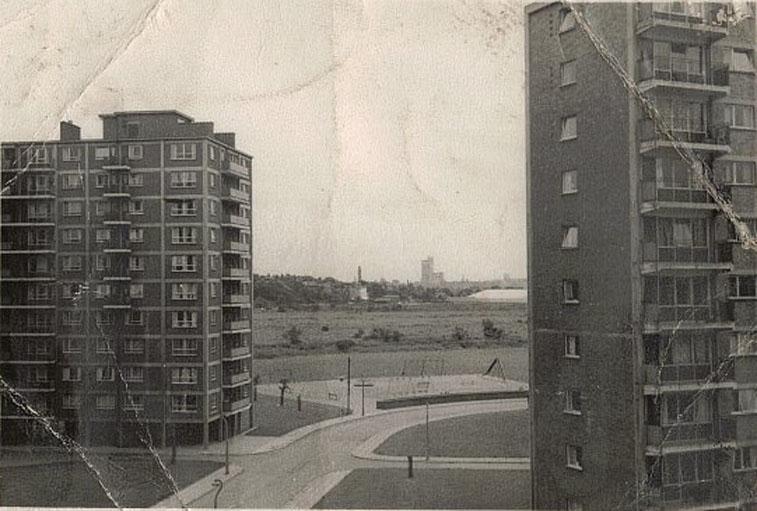 An early picture of Kersal way. Probably taken sometime in the late 1960s. On the left is Spencer House and Jonson House on the right. The park looks new and in immaculate condition.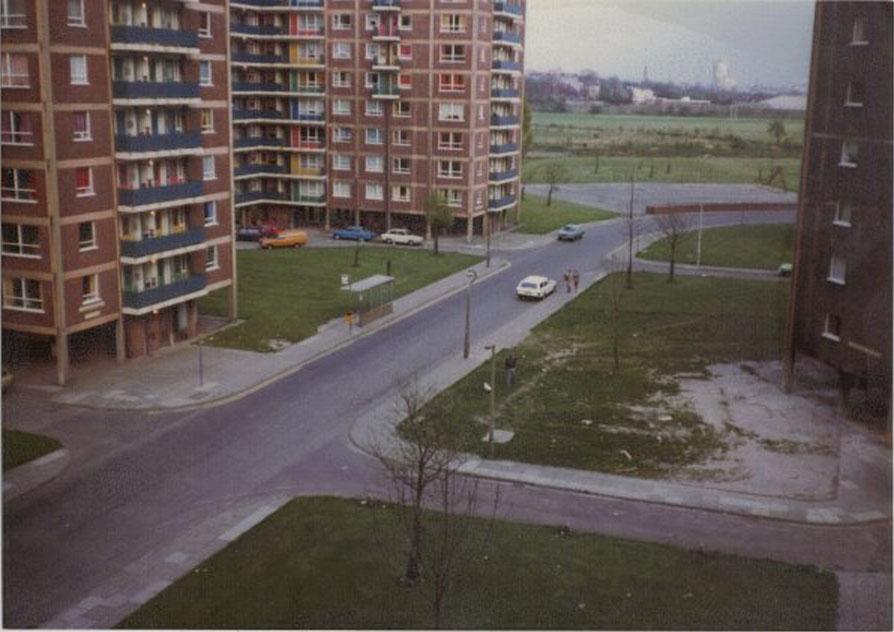 An almost identical view along Kersal Way in 1980. To the left there is Shakespeare House and Spencer House, and Jonson on the right. The park is still there and so too the old bus stop!

A view of the Clinic taken 1969-1970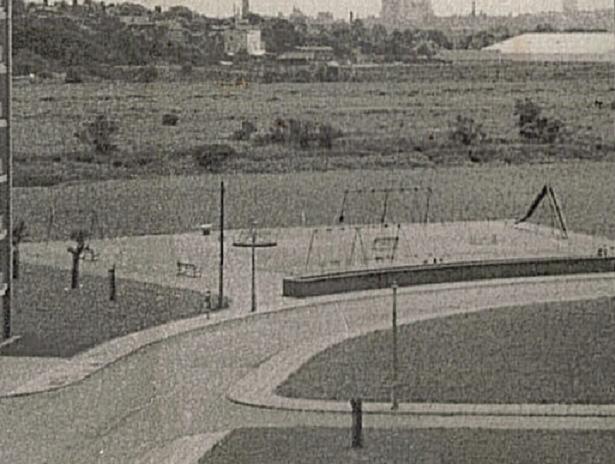 An early picture of the park taken some time in the late 1960s. You can see the full accompaniment of equipment, most of which would now be considered to be dangerous and illegal! Below is a picture of the park in 1980 looking rather empty and spartan.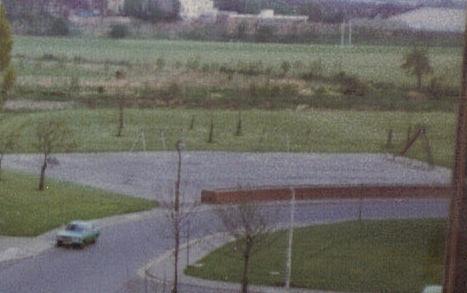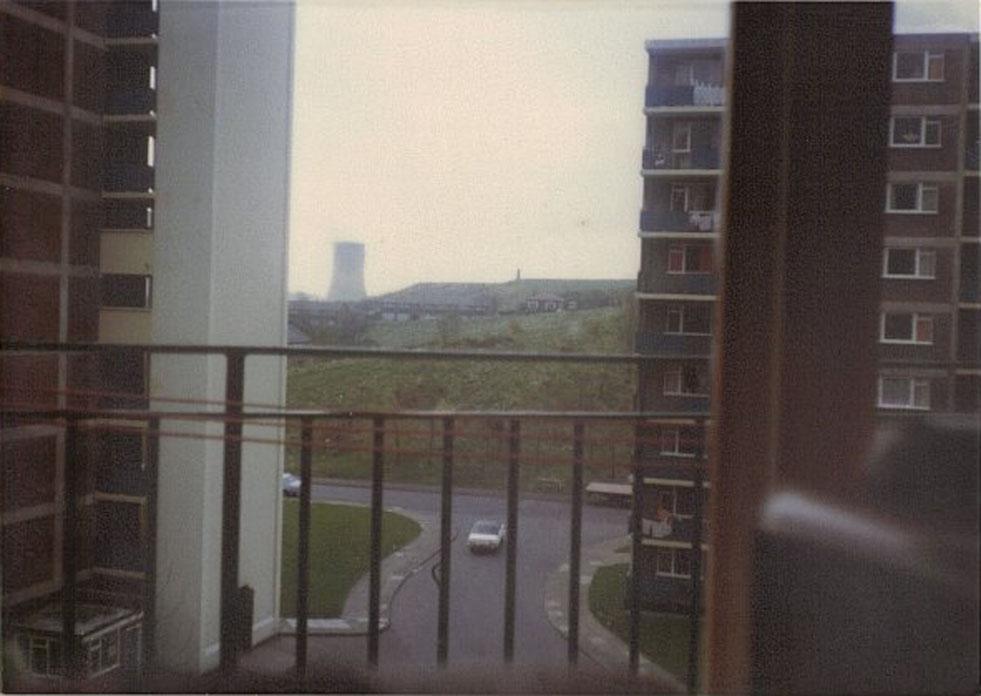 A 1980 view from Browning towards the end of Kersal Way. To the left is Chaucer Court and Browning to the right, and between them a view of Oaklands Road and the cooling towers at Agecroft beyond.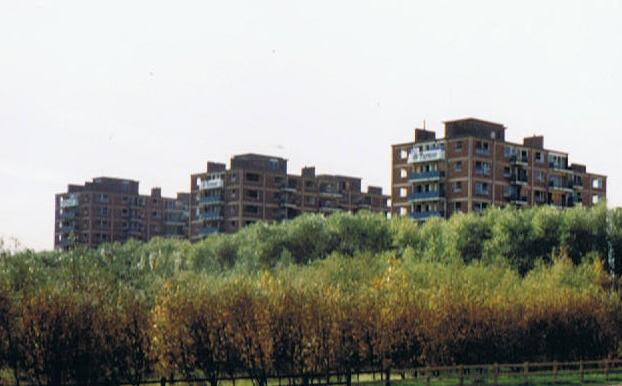 Spencer, Shakespeare and Shelley House as they await demolition in 1990.

A view of Kersal Flats from the Oaklands Road area in the 1980s.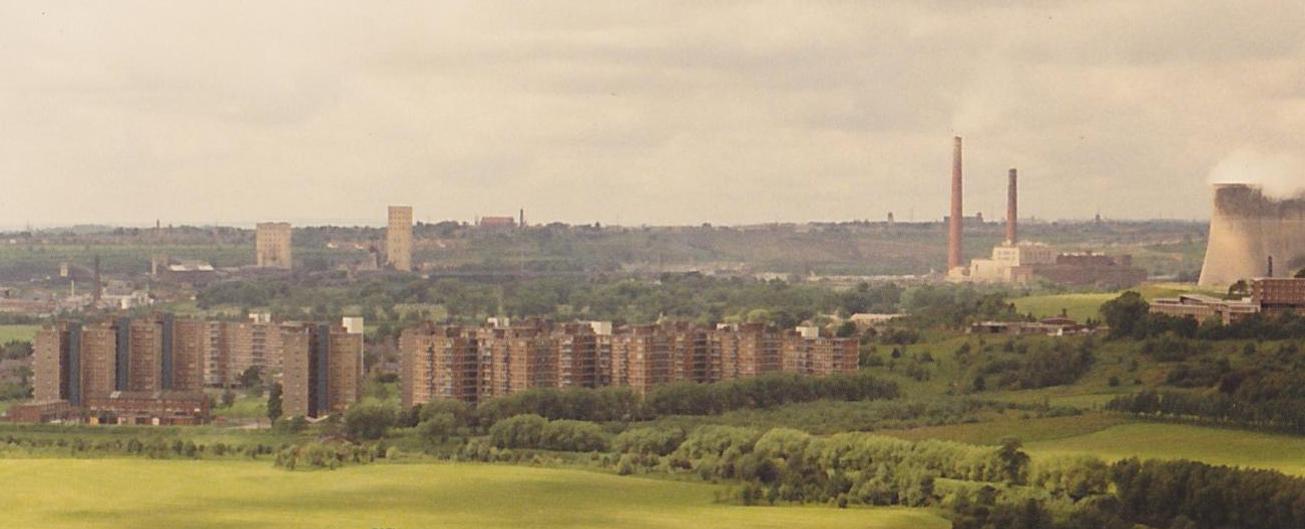 A panoramic view of the flats, the Racecourse, Kersal Dale, Agecroft pit (back left), Agecroft Power Station and Cooling towers, and the University of Salford halls of residence in the 1980s.

A panoramic view of the flats and Kersal Dale in 1989.