Flood Page 4
A page devoted to the flooding of the flats on the 28th October 1980. All the pictures on this page were donated by Jimmy Clarke
If you would like a larger, higher quality copy of any of these pictures email kersalflats@hotmail.co.uk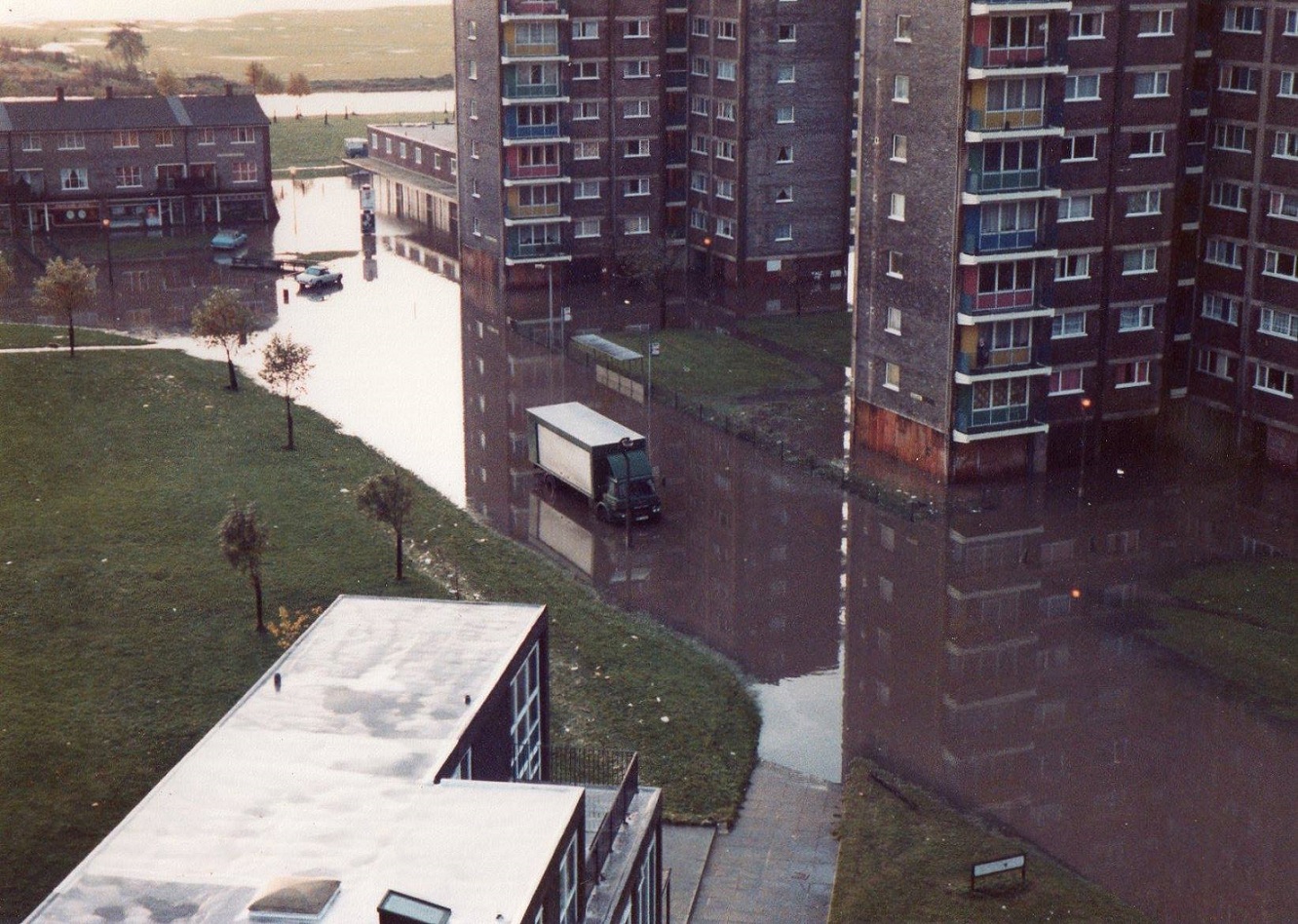 An excellent view across the estate of the flood from Keats Court. You get a great view of the shops, Burns House and Blake.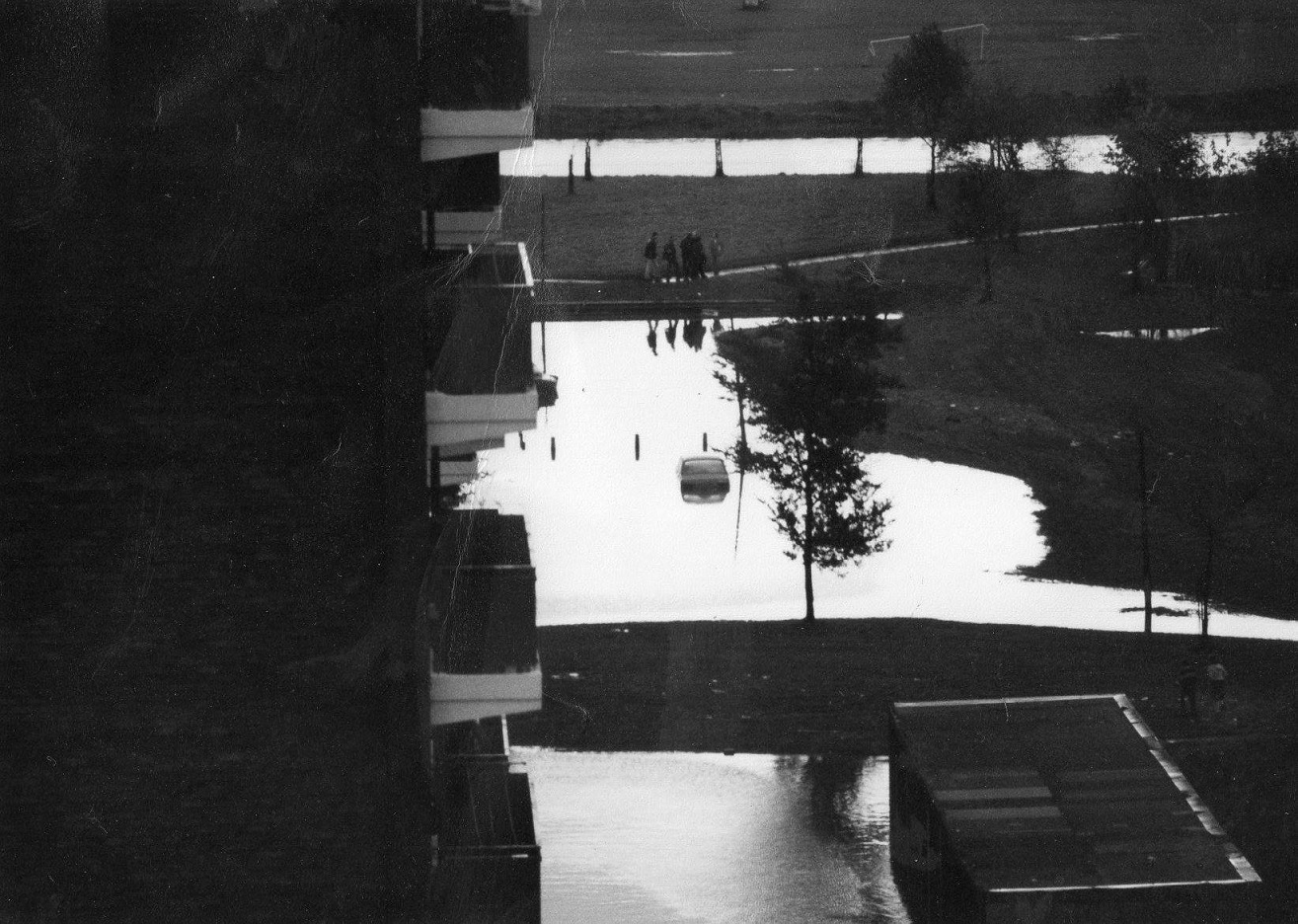 An atmospheric black and white view of Jonson House to the left and the scale of the flooding at the bottom of this block and Milton beyond are obvious. You can also see the damage to the Racecourse side.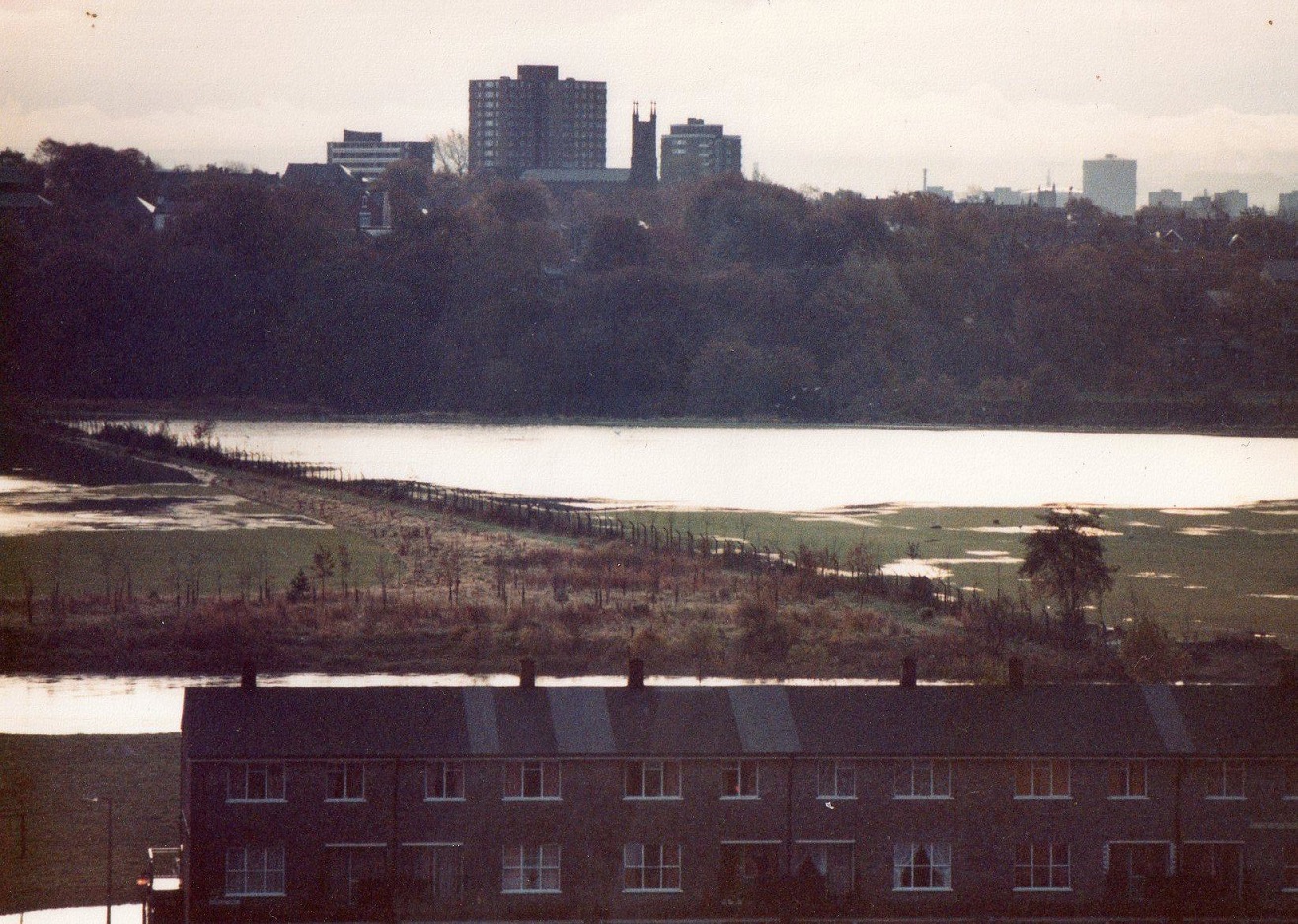 A view of the maisonettes above the shops and the flooding of the Racecourse beyond.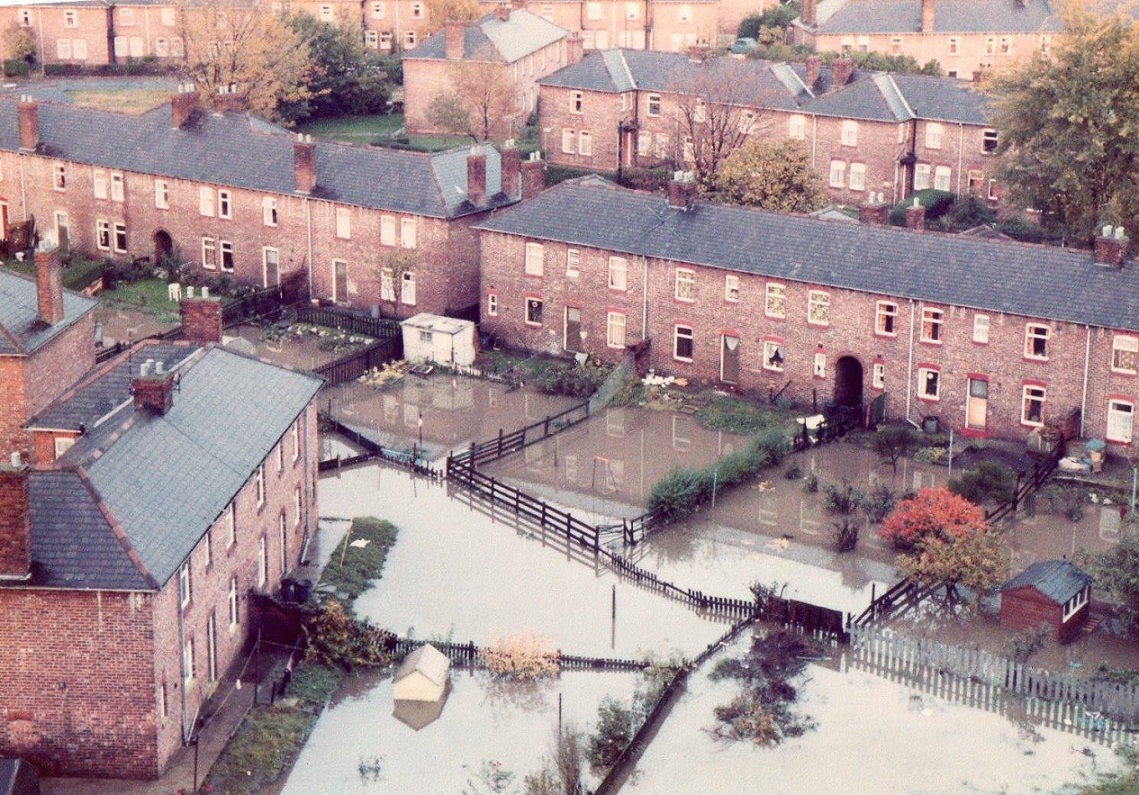 A view of the flooding in the gardens surrounding the flats.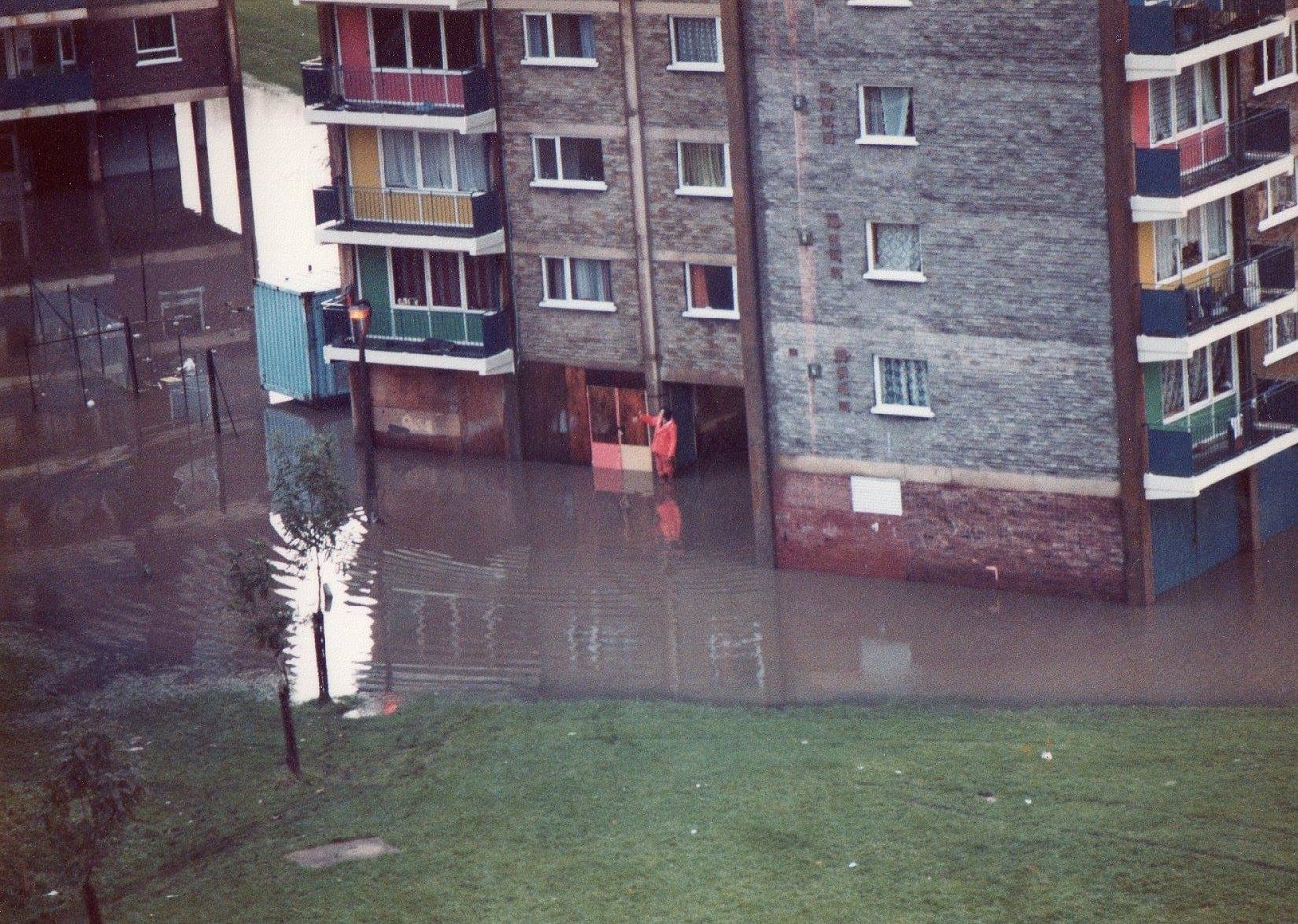 A view of Browning House and Shelley to the left.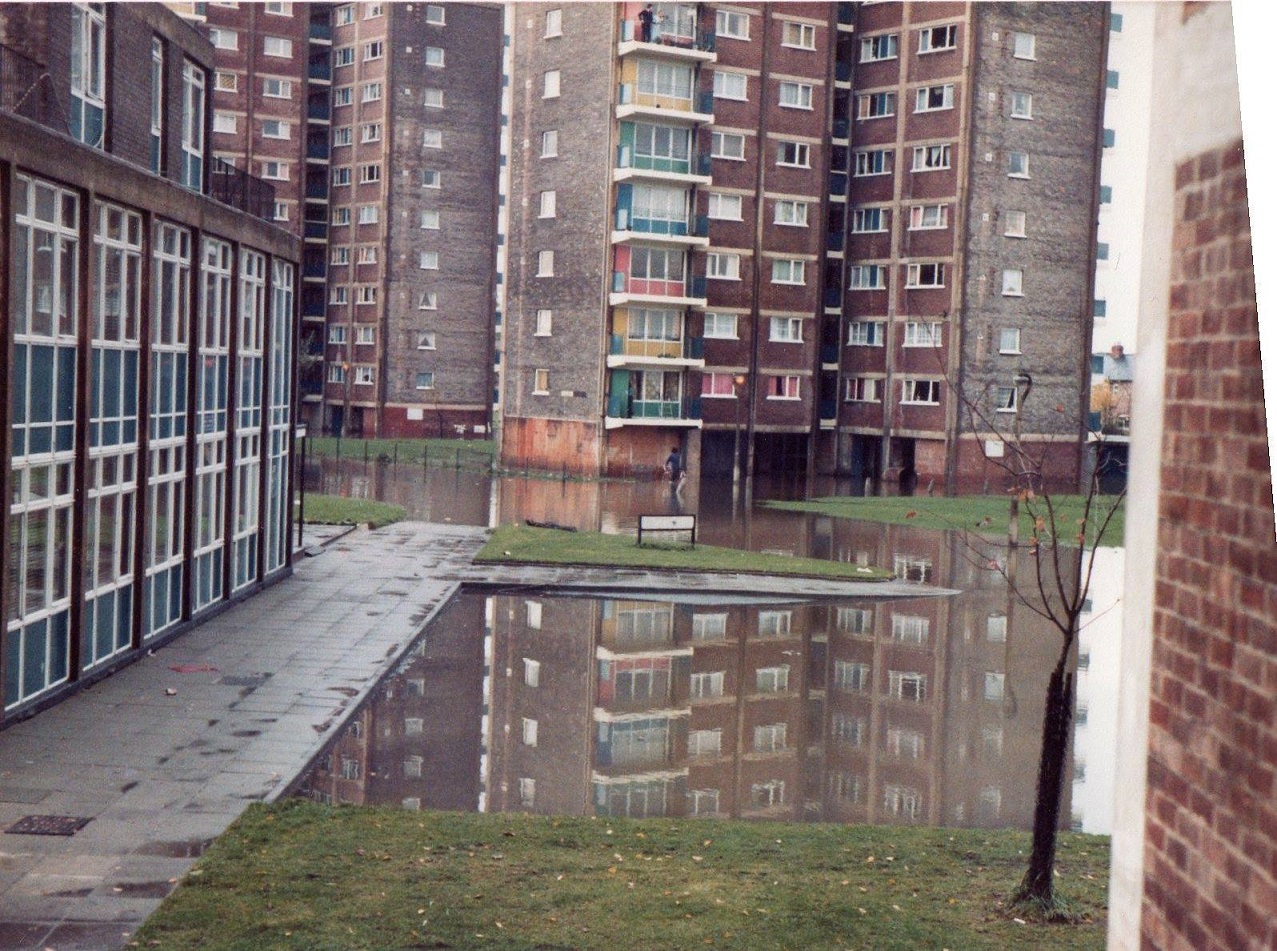 A detailed view of the flooding from the bottom of Keats Court. You can see the medical centre to the left and Blake House straight ahead and Burns to the rear. A brave young lad is playing on his bike at the bottom of Blake House