Flood Page 3
A page devoted to the flooding of the flats on the 28th October 1980.
If you would like a larger, higher quality copy of any of these pictures email kersalflats@hotmail.co.uk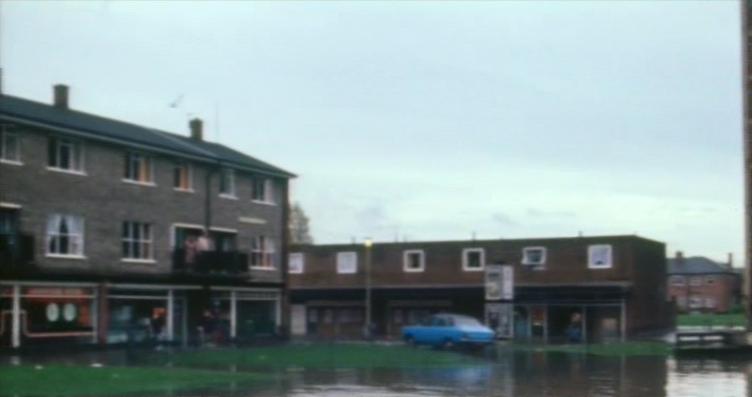 You can clearly see the shops are flooded and cut off.
The following three pictures are children playing in the deep water near the phone boxes and shops.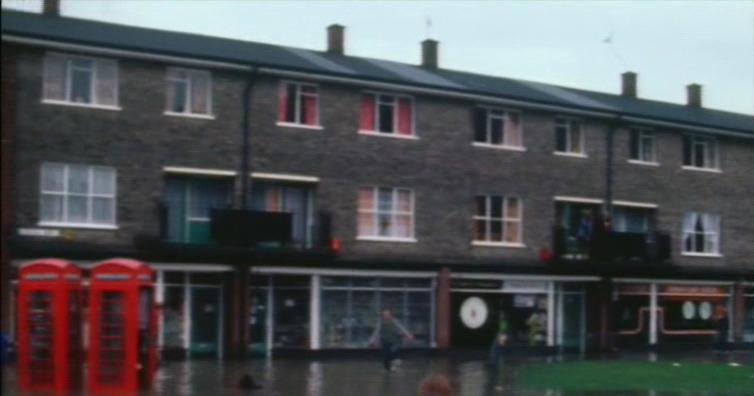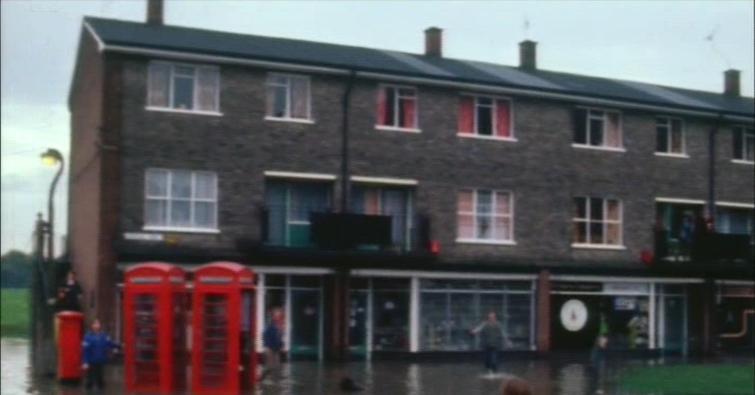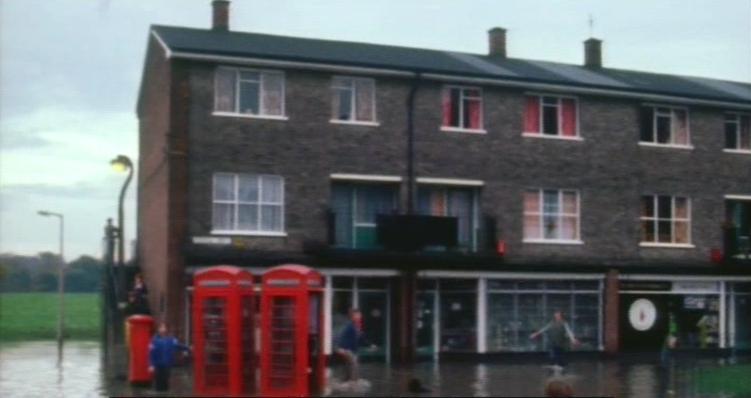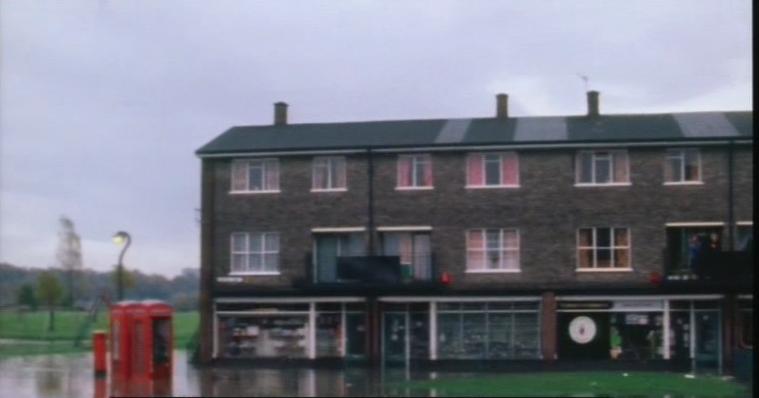 You can see how deep the water is by looking at the phone boxes and letter box.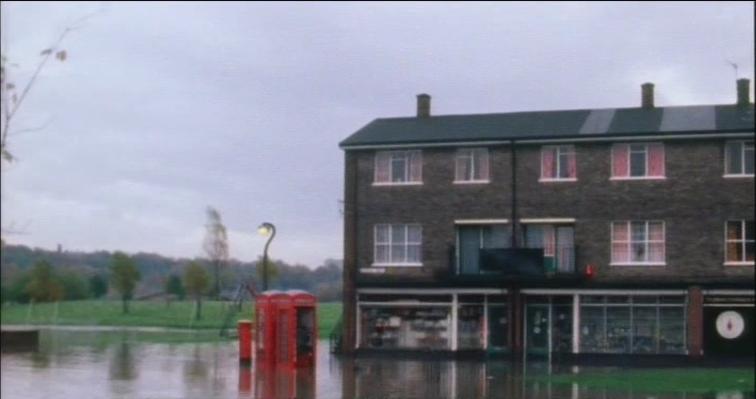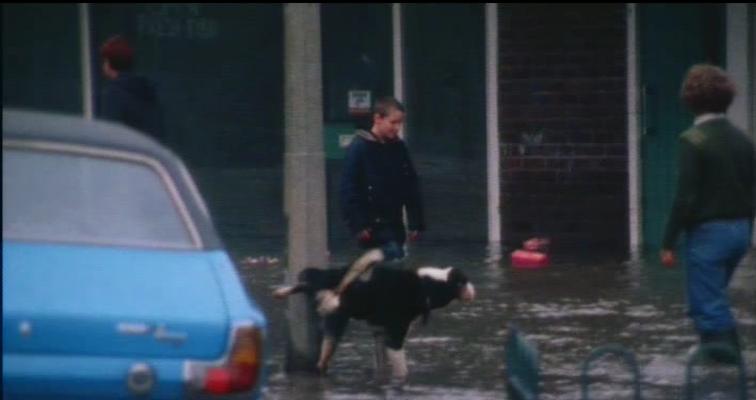 A local dog adds to the problem near the shops!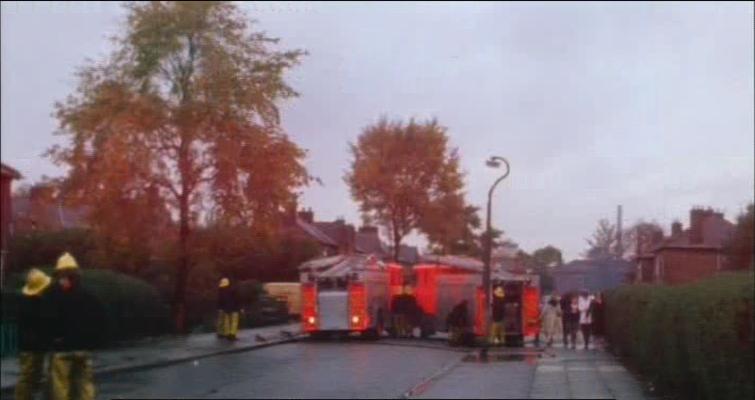 A fire engine in Kingsley Avenue getting ready to pump water out of gardens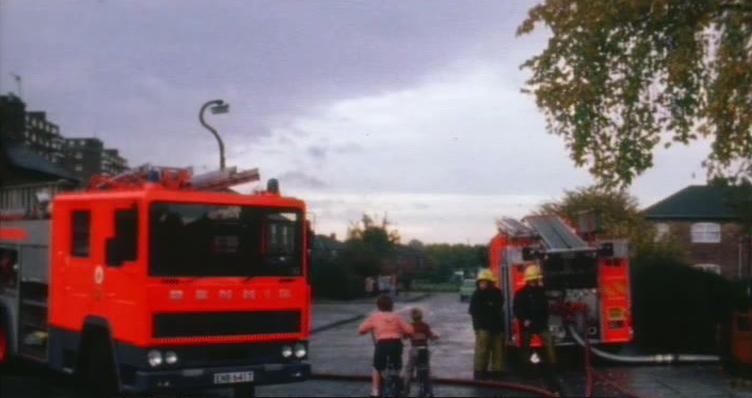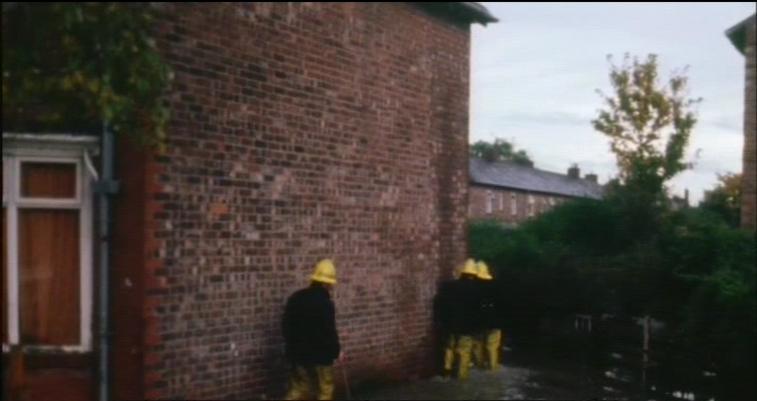 Firemen wade through a flooded garden.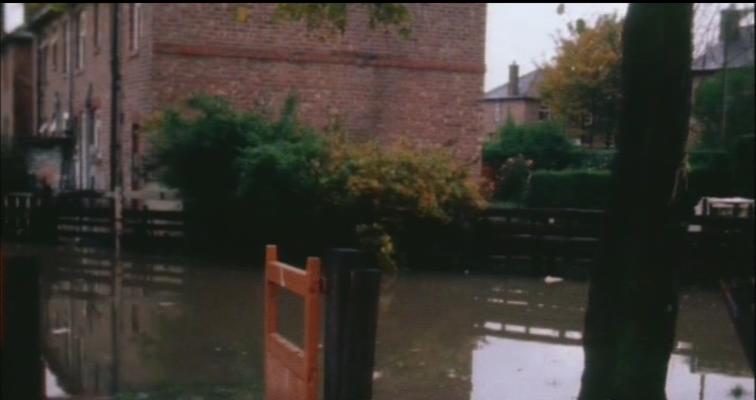 Its clearly going to take quite some time.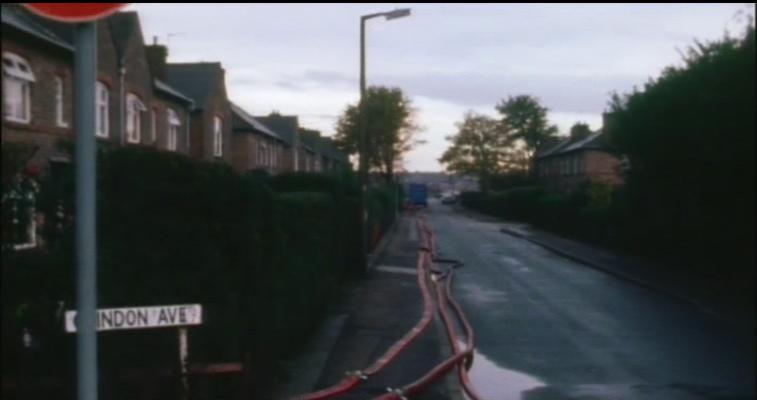 The water is pumped down Grindon Avenue
The floods provided lots of opportunities for play for the local kids. I visited my gran in Shelley House on this occasion and played football with my brother in 18 inches of water at the bottom of the block. The following are various pictures of children playing.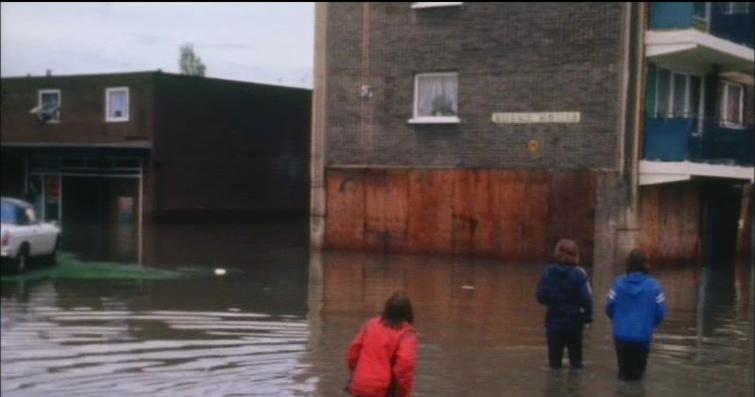 Children wading in the water near Burns House. The girl in the red coat is Jeanette Wharmby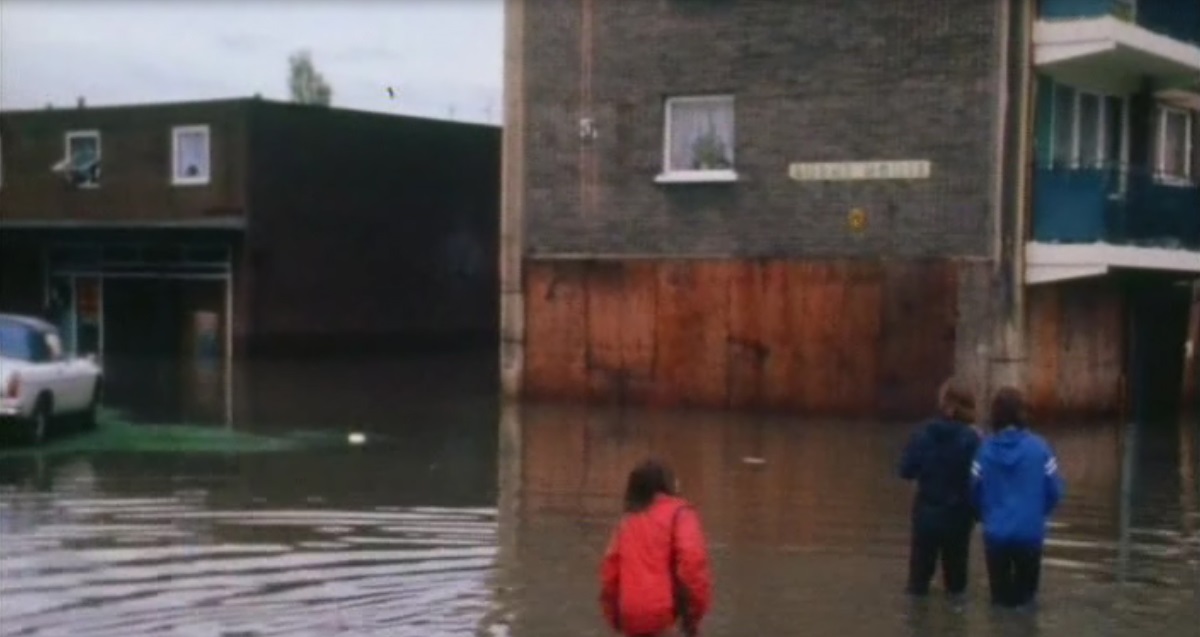 Another view of the same children.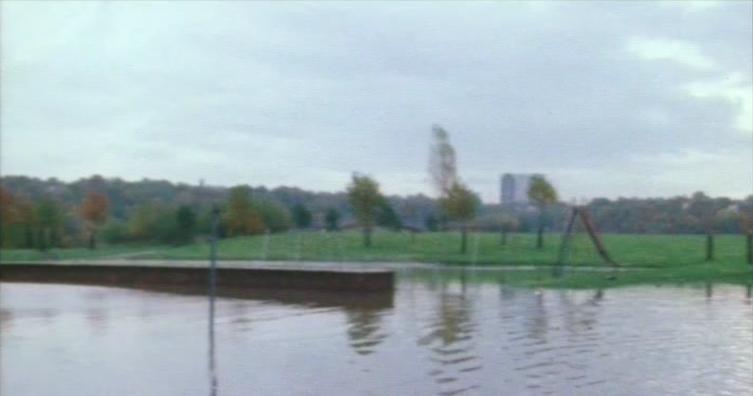 The local park under a substantial amount of water. The next two pictures show that it did not stop the local children playing in the park.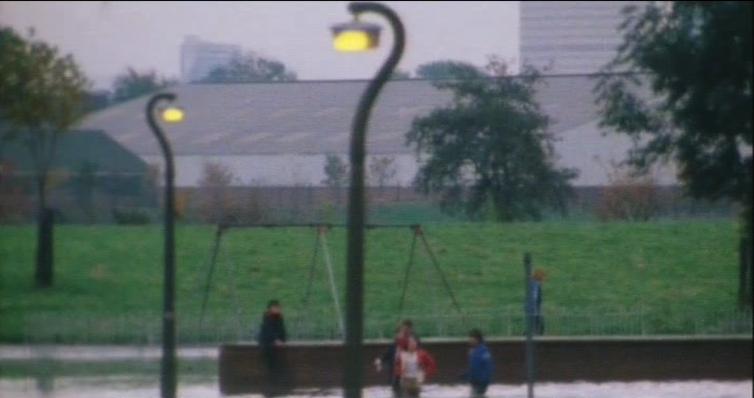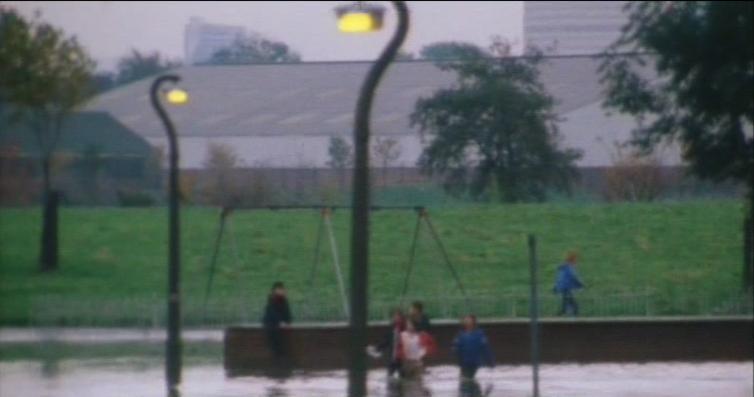 Two shots of children giving each other piggy backs near Burns House.

Finally two pictures of workers in the area having toiled all day to alleviate the problems near Shelley and John Bacon Court.