Flood Page 2
A page devoted to pictures of the flooding of the flats on the 28th October 1980.
If you would like a larger, higher quality copy of any of these pictures email kersalflats@hotmail.co.uk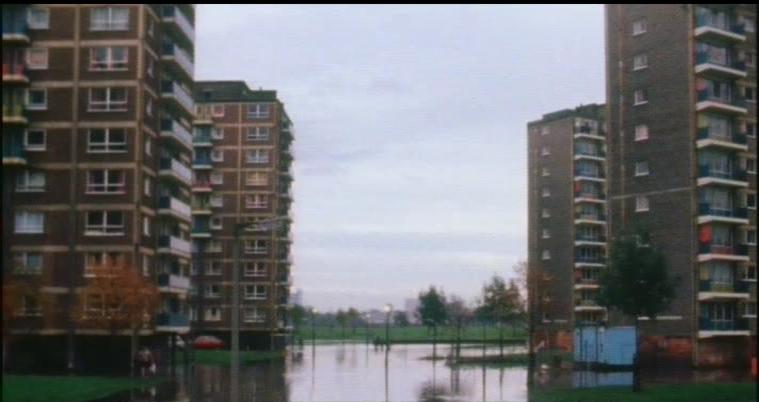 A view of the flooding of Kersal Way from the South Radford end of the estate.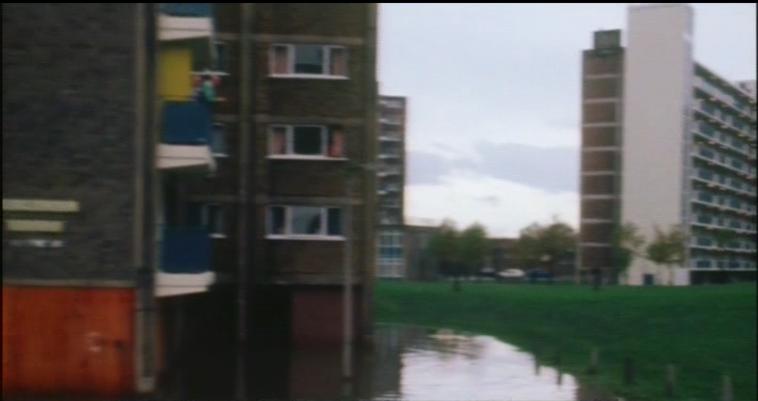 Browning House appears to have gained a moat.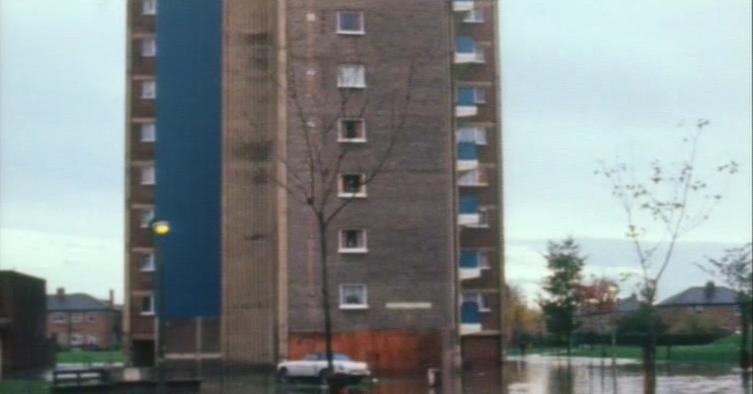 The scale of the flooding around Burns House is quite clear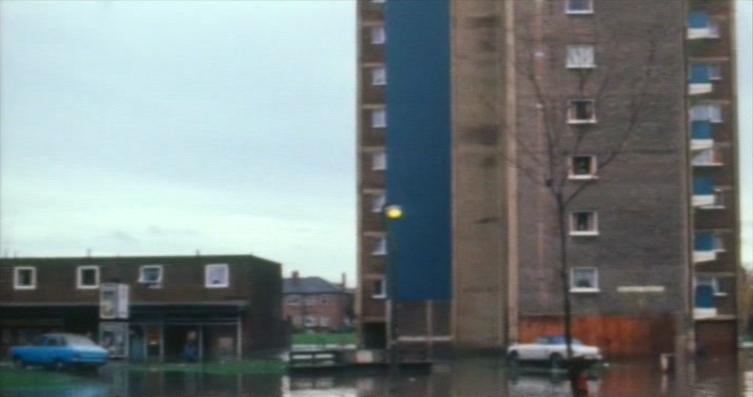 The water has also cut off the shops.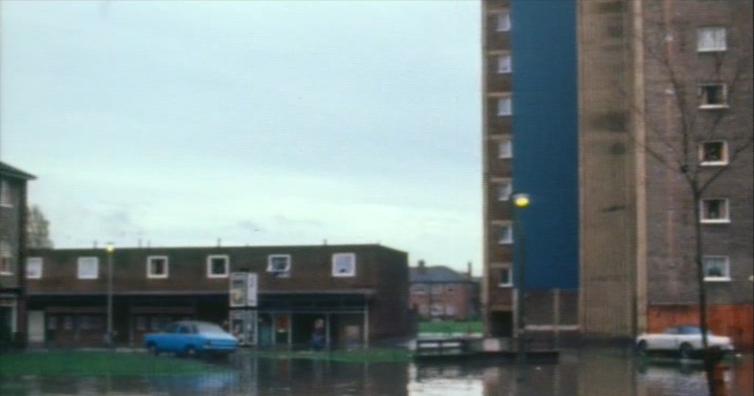 The water is so deep that the cars have been taken off the road for protection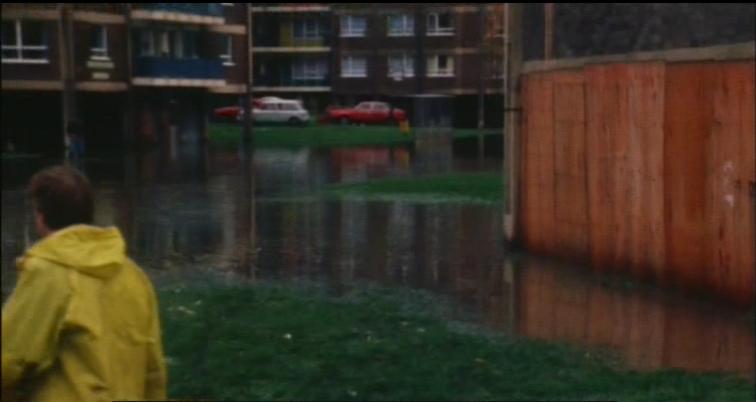 A view towards Shakespeare at the end of the flooding when the water has subsided quite a bit.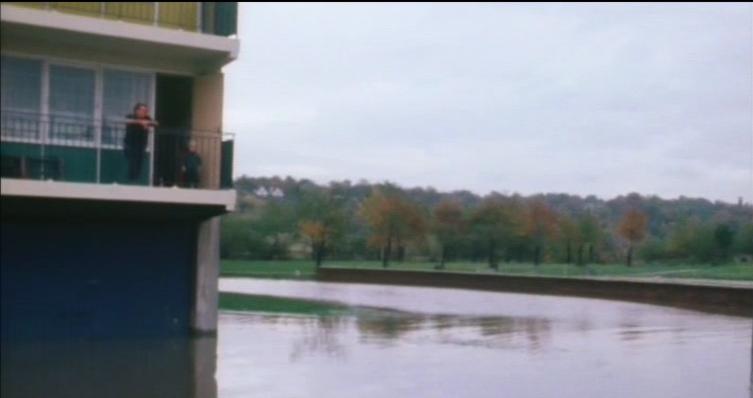 Jonny Rawson and his gradson Wesley Jones looking forlon on the first floor of Milton House look at the deep water surrounding the flat.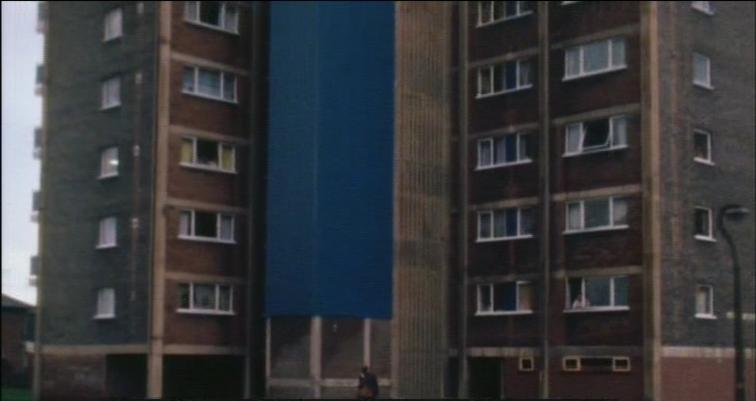 An intrepid postman is determined to deliver the mail to Blake House House despite the flood (Cowper House here in the background).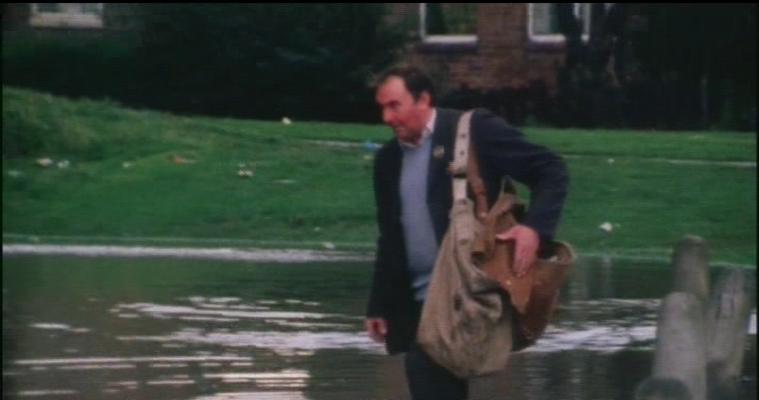 He begins to wade through the water probably wishing he had another job.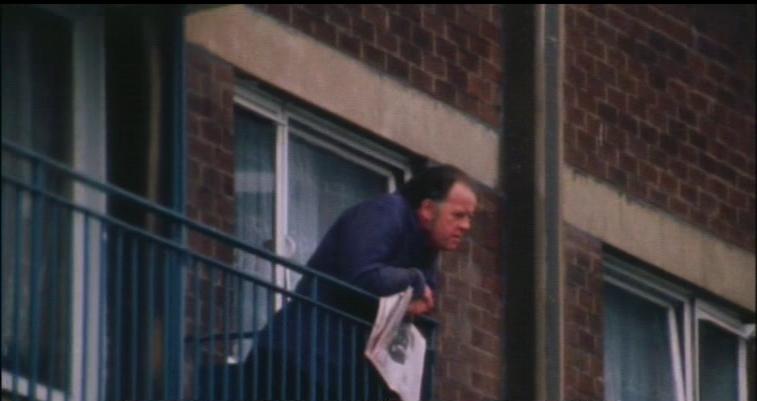 A local resident urges him on.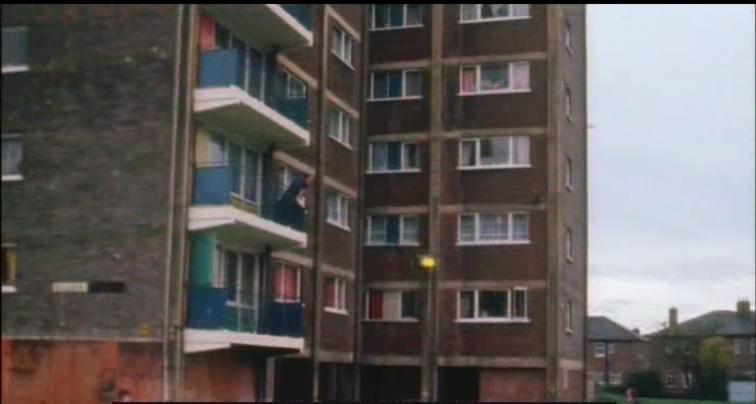 The postman looks up for the encouragement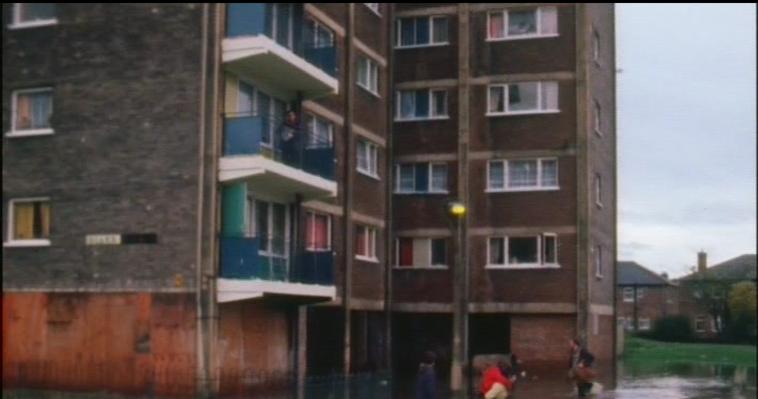 He ploughs on selflessly whilst children look on.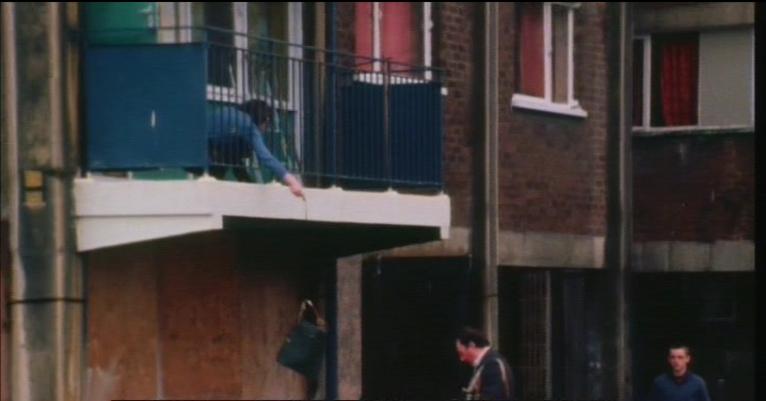 A resident lowers a bag to collect the mail.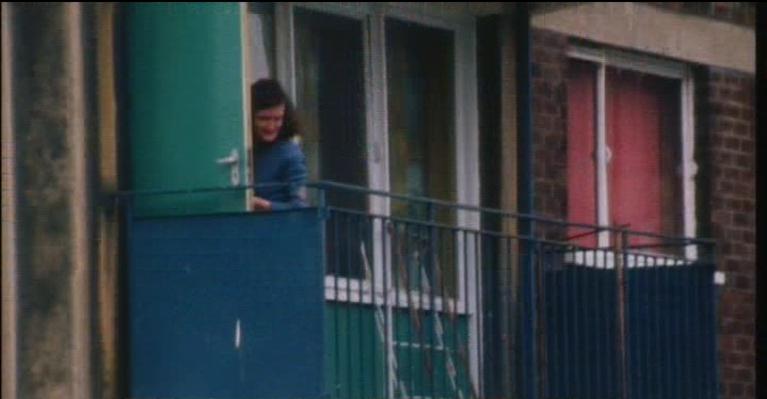 Her smile means the mail got through!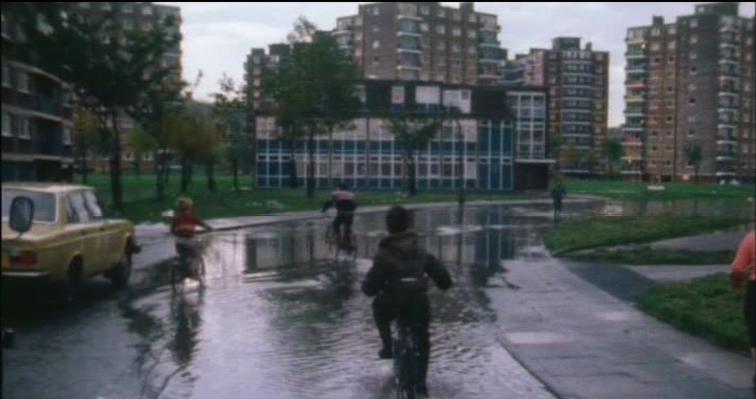 Children preparing to ride through the flooded area. Roll your mouse over the image for the same spot in 2009.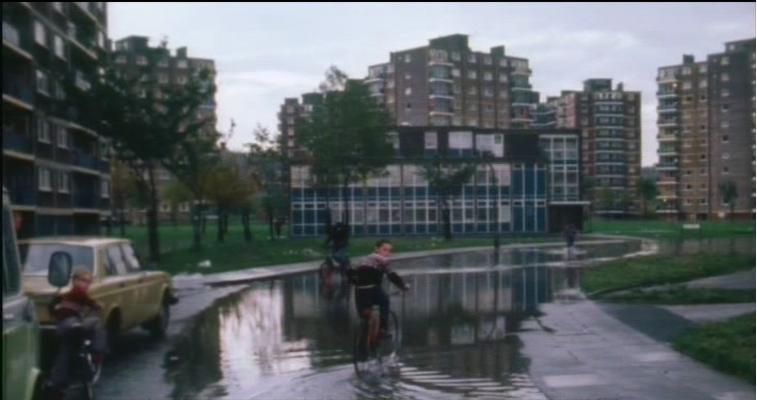 Several views of the flats as the children ride their bikes in the water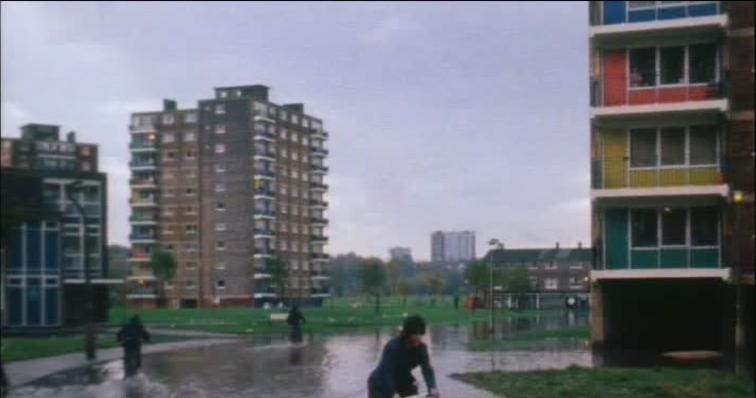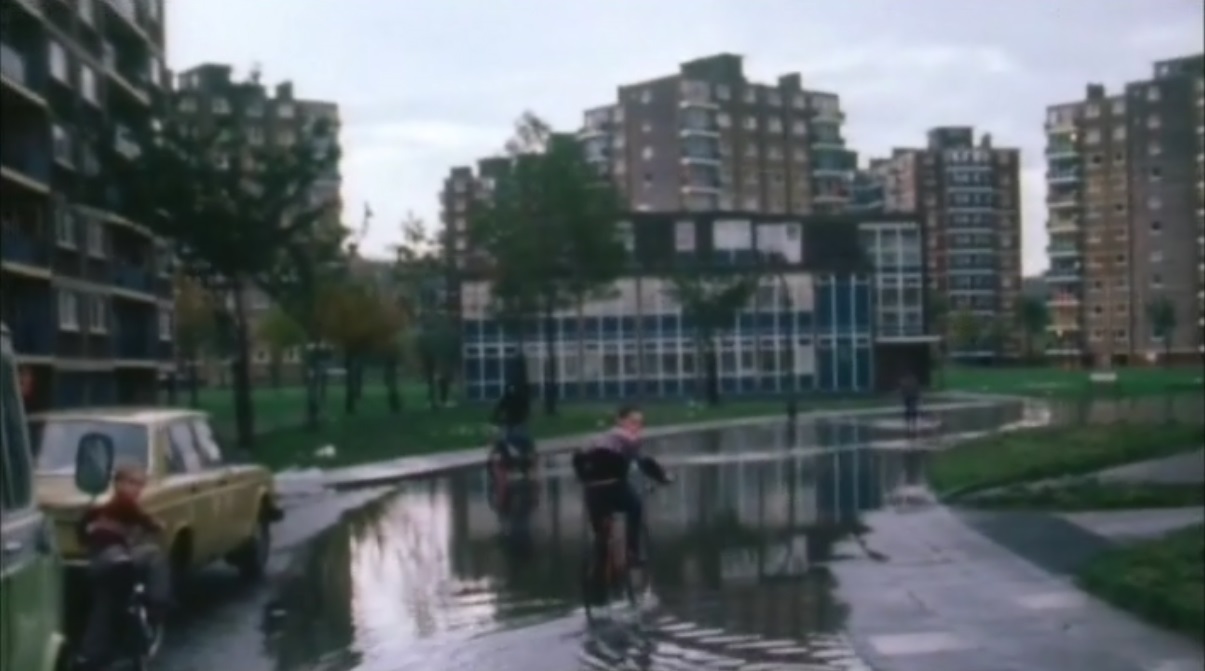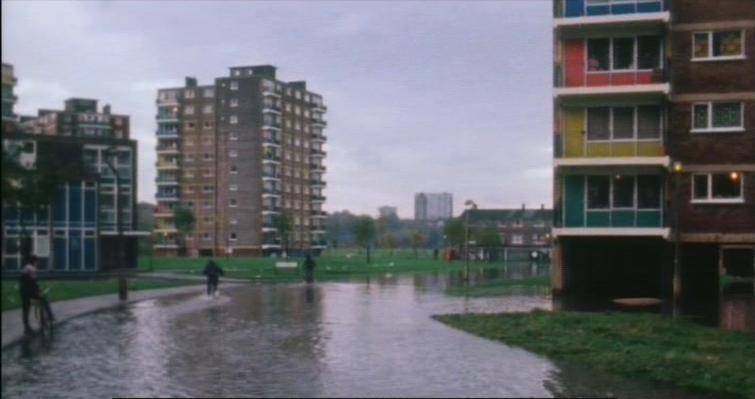 Roll your mouse over this image to see the same spot in 2009.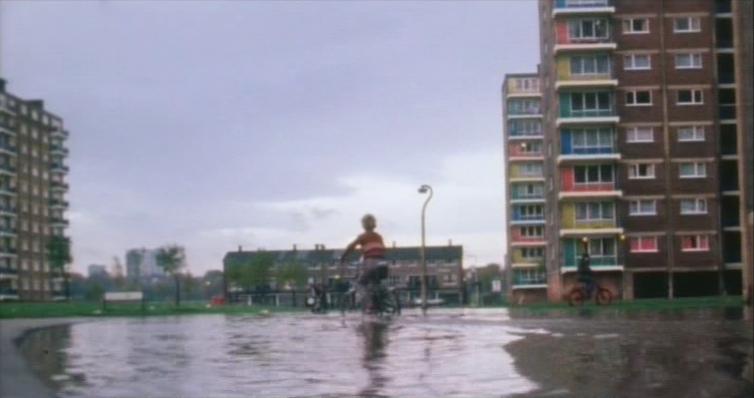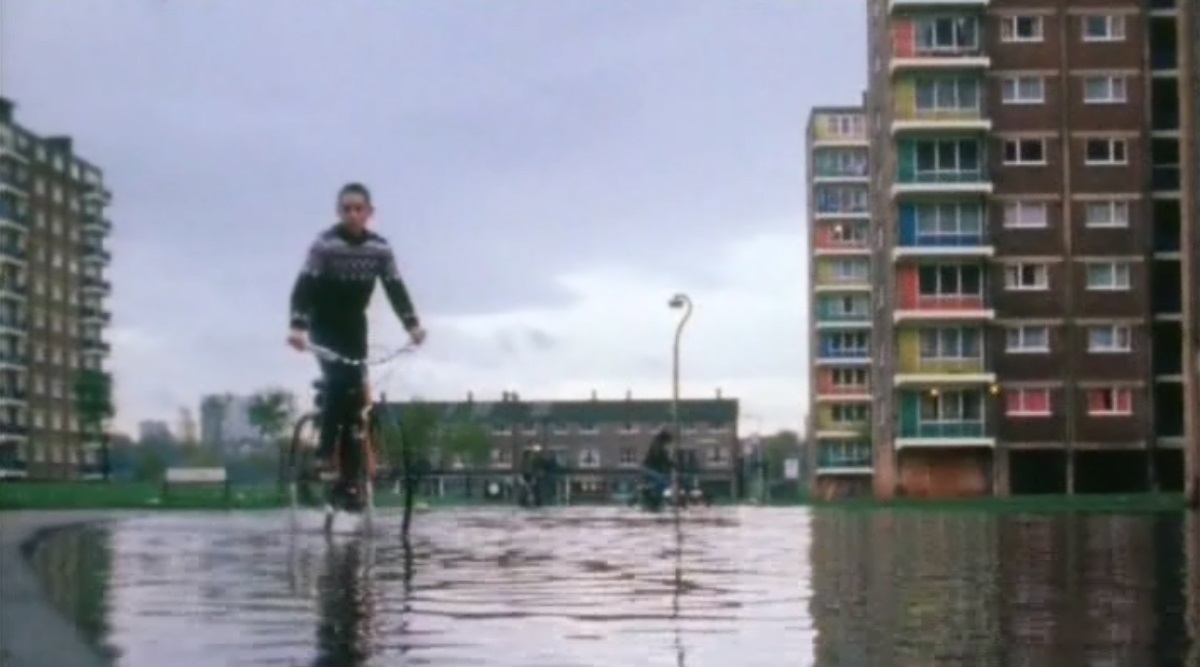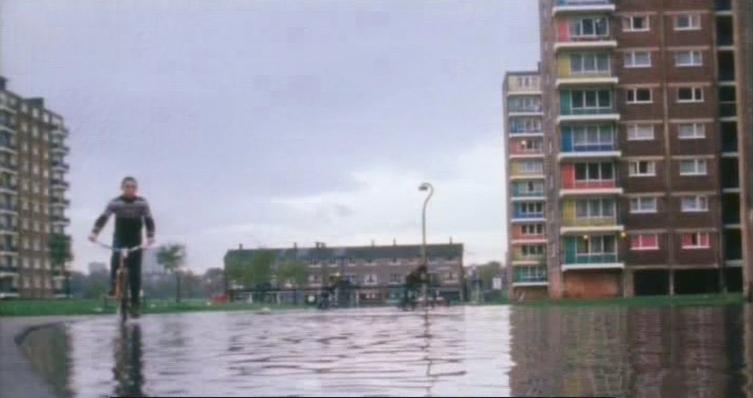 Roll your mouse over this image to see the same spot 29 years later in 2009.