The Demolition of the flats 9
If you would like a larger, higher quality copy of any of these pictures email kersalflats@hotmail.co.uk
The following are a series of pictures taken by Lel Wheeldon in Cheadle Avenue.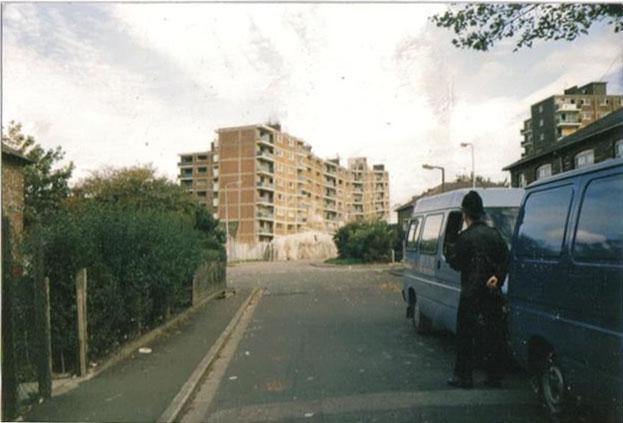 Keats Court is starting to fall.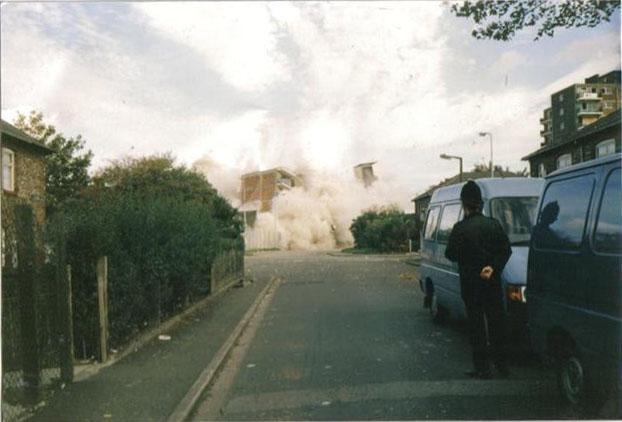 Keats is almost down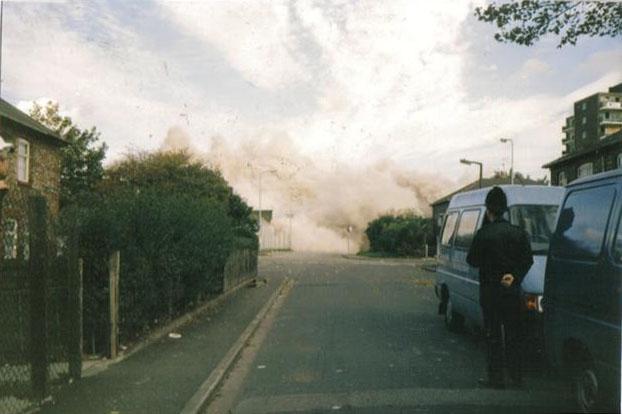 Keats is now just a ball of smoke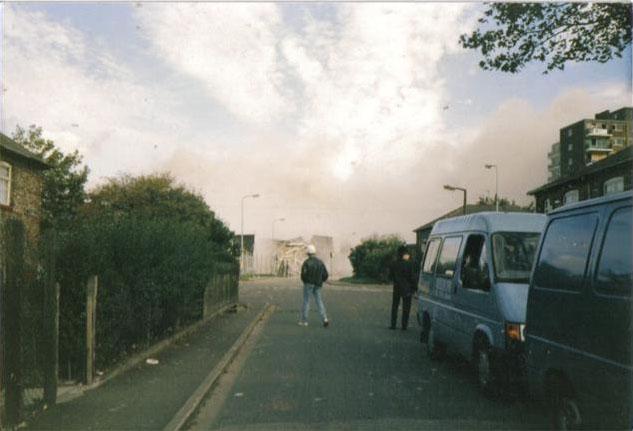 The smoke lifts and the rubble emerges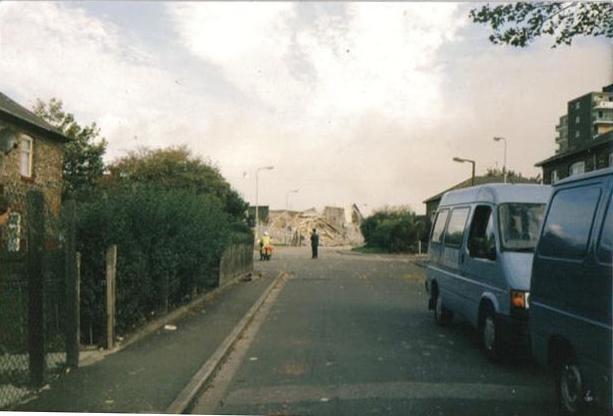 Keats now just a pile of rubble.
---
The following are a series of pictures taken by Jamie McAlpine.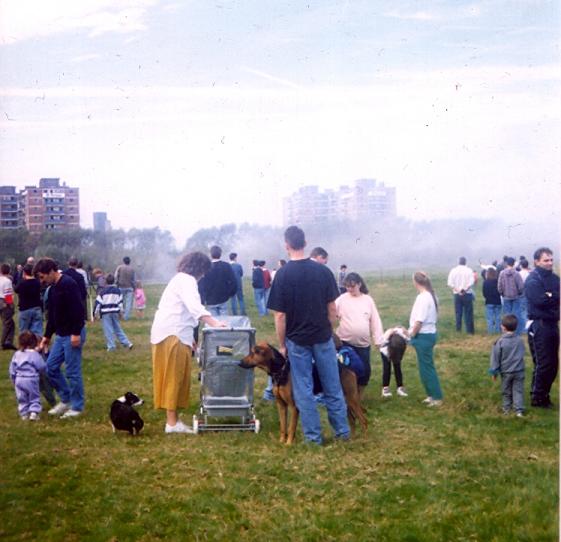 A picture of the crowd on Kersal Dale just after the demolition.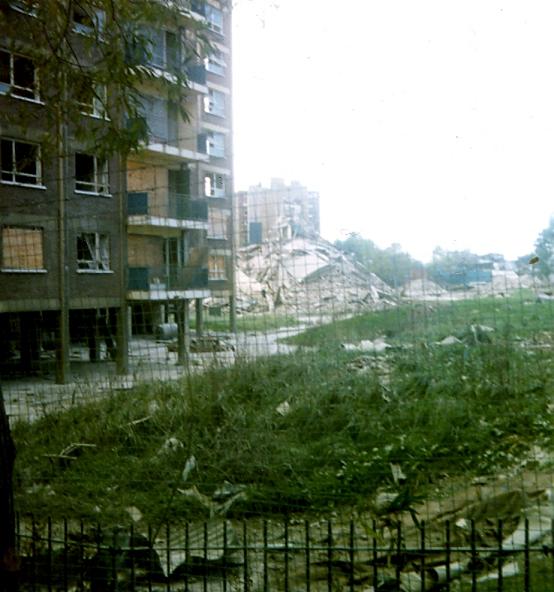 A close up of Shelley House still standing and the rubble of Jonson House beyond it.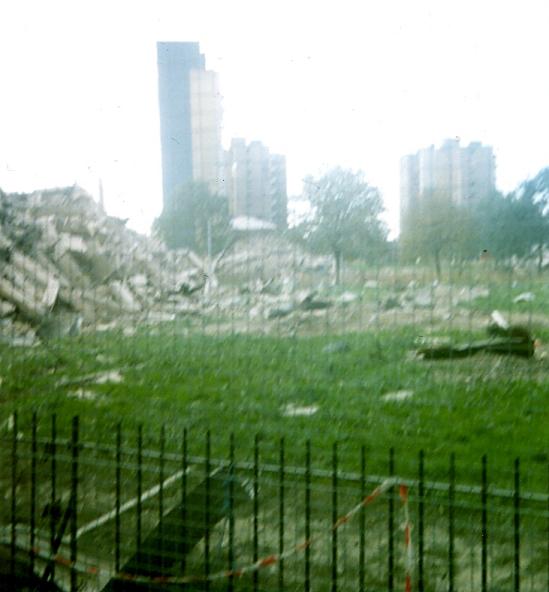 A closer view of the rubble of Shakespeare House to the left and the defiant lift shaft of Jonson House behind it.
---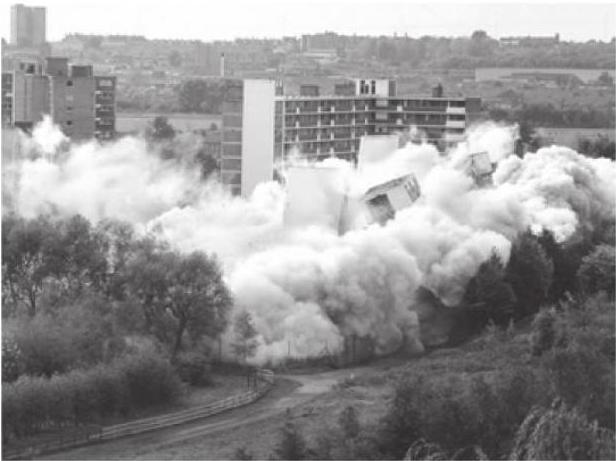 A shot from the Dale of John Bacon Court and Chaucer Court falling. Below we see the rubble left behind by Chaucer Court and Keats Court. You can see how large the piles are compared to the tiny people walking past.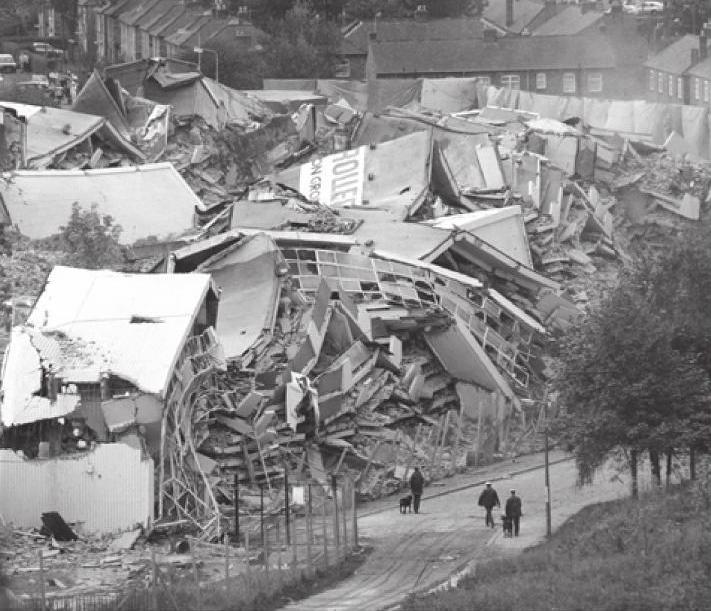 ---
A couple of shots of the remaining flats in 1996 from the Racecourse. You can see that in addition to the "modernized" Shelley and Spencer Houses the developers retained Blake and Cowper. The latter two were also to be developed. Unfortunately the developers made a mess of the whole thing and Blake and Cowper were eventually demolished in 1999.