The Demolition of the flats 7
If you would like a larger, higher quality copy of any of these pictures email kersalflats@hotmail.co.uk
The next six l photos on this page were donated by Paul Ashmore.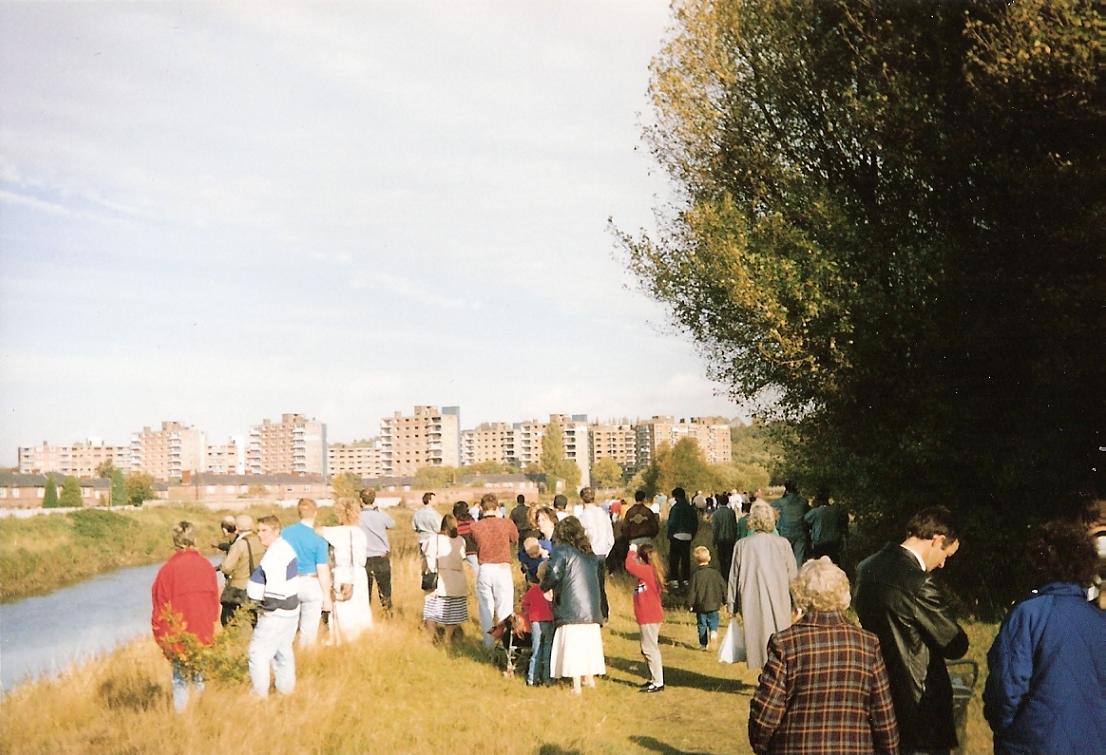 The crowd await the demolition on the Racecourse side of the Irwell.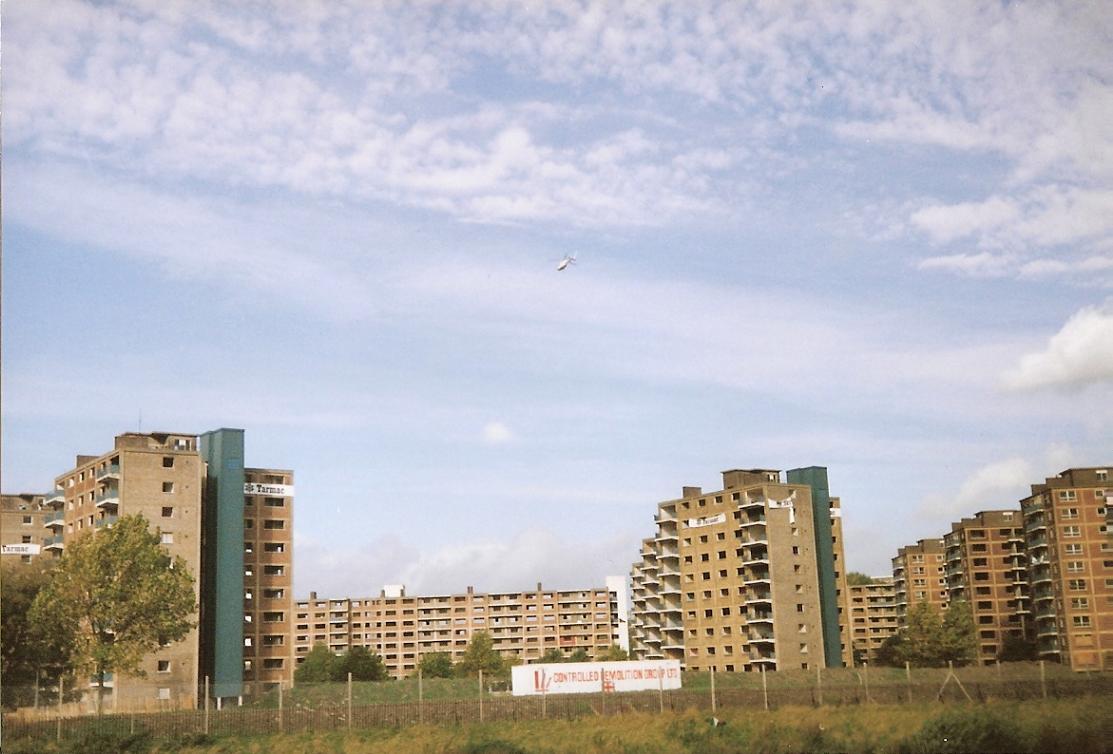 A closer view of the flats all hollowed out and awaiting the demolition. You can see that the shops have already gone.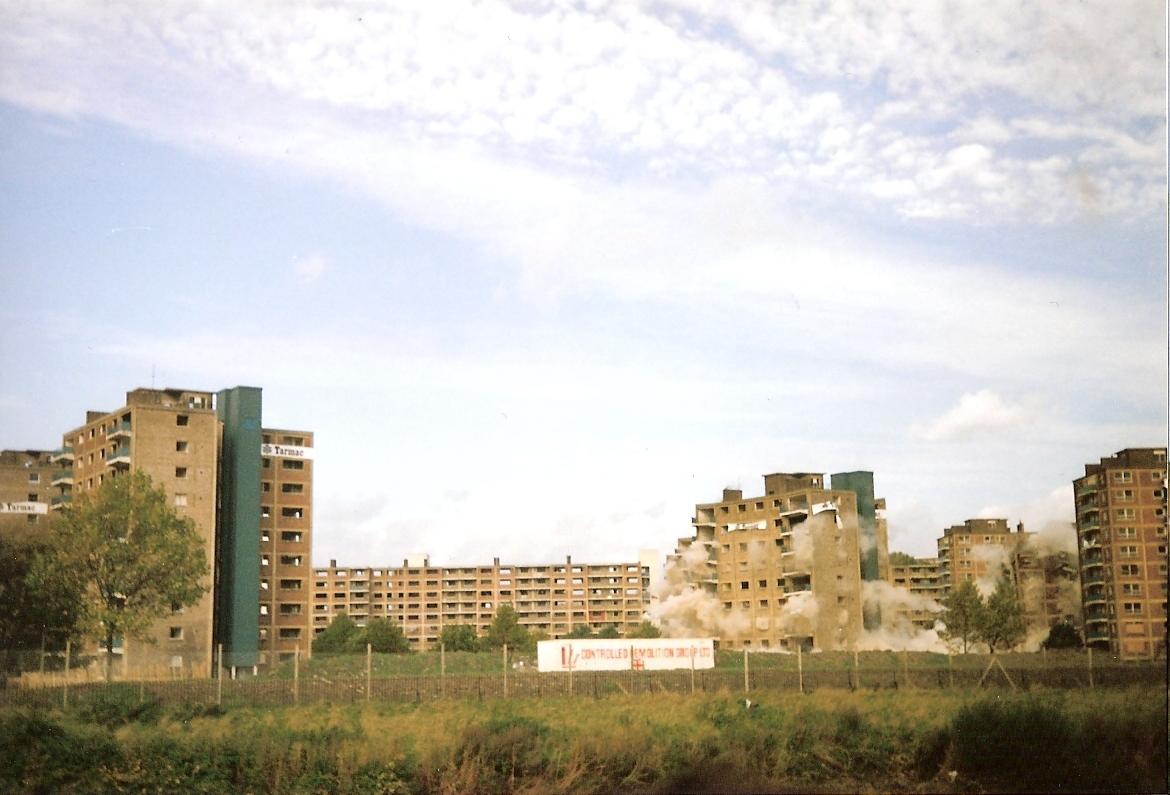 The demolition begins. Milton House is falling in the middle of the picture and on the right Shakespeare House is going.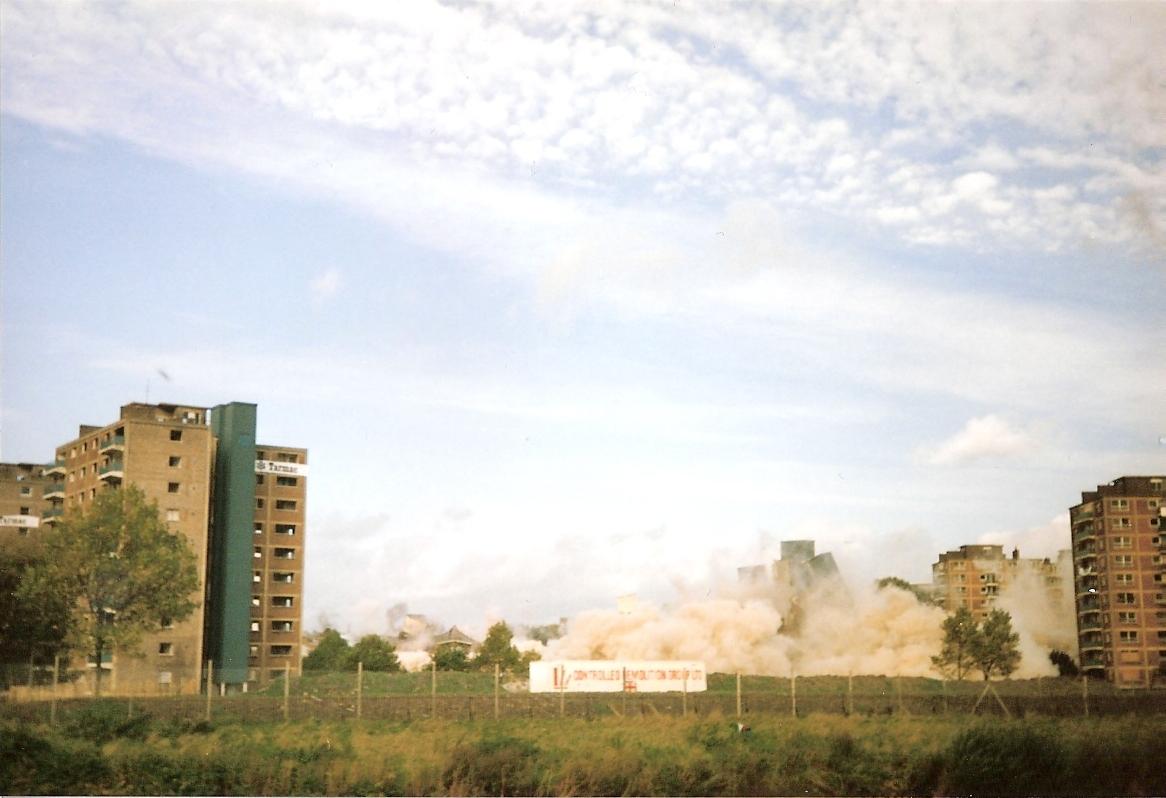 Milton is now just a cloud of dust.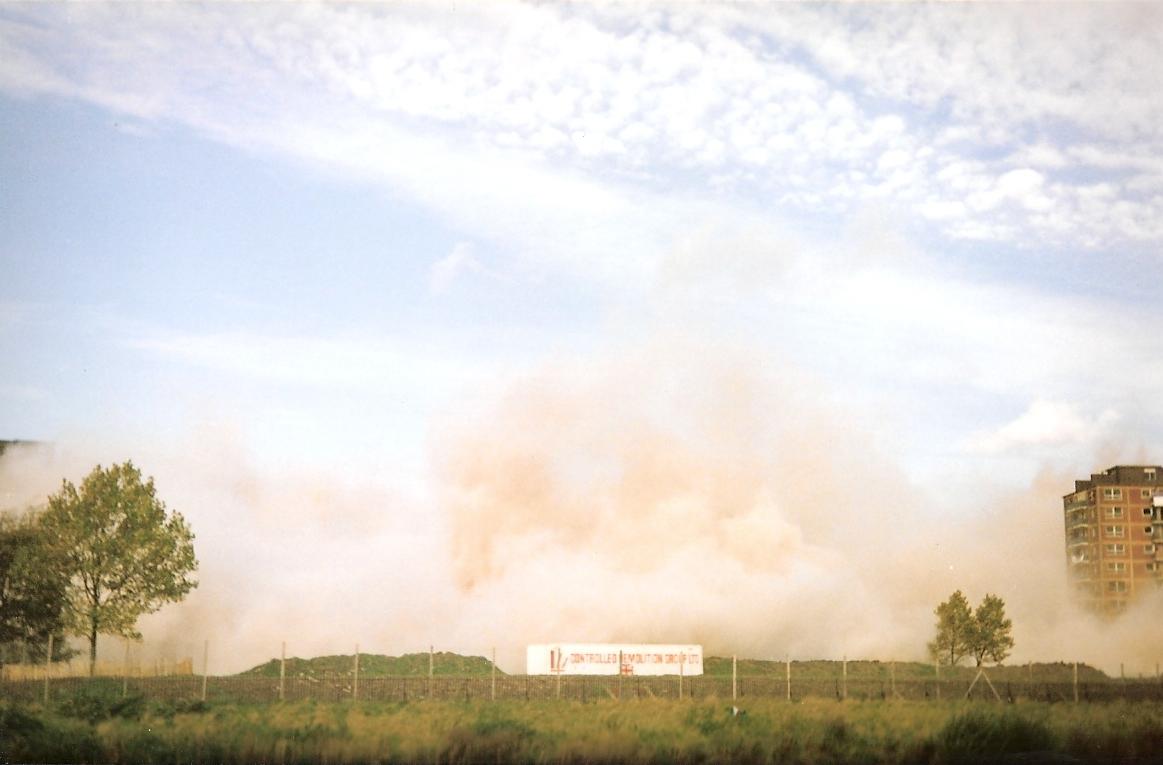 And now just dust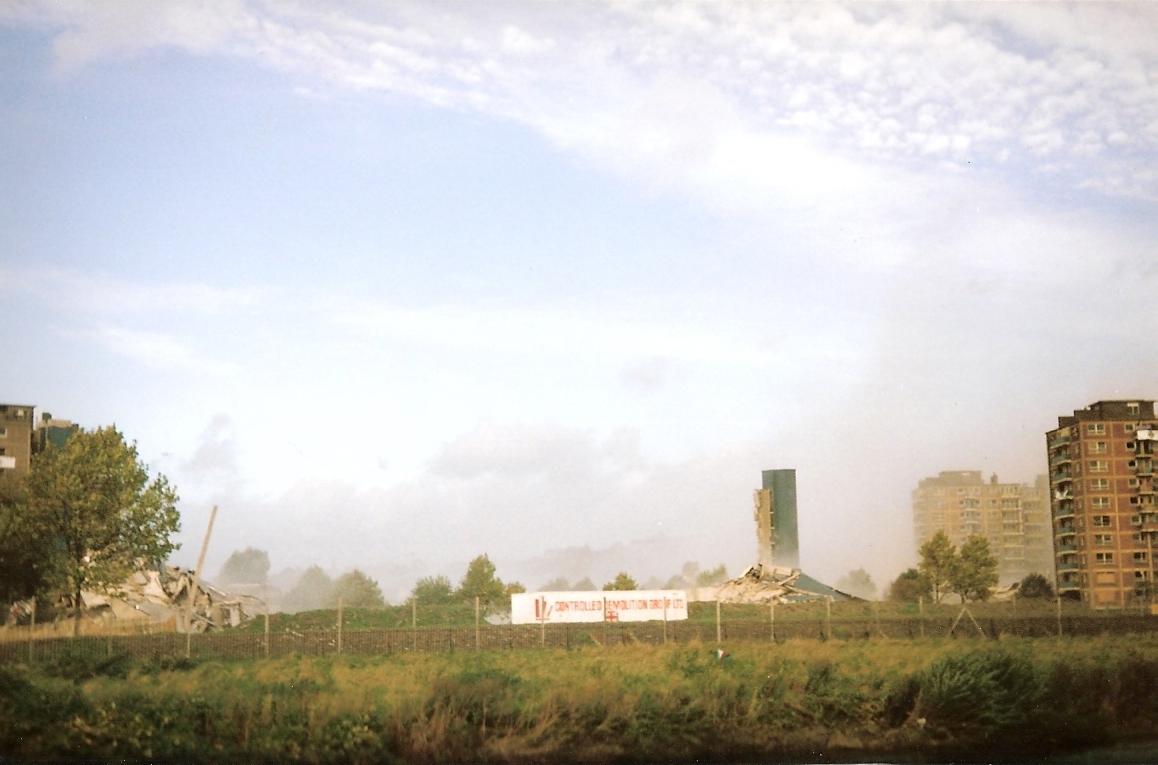 As the dust clears you can see that Burns (on the left) is just rubble as is Milton (in the middle) and Shakespeare (on the right). In the middle the lift shaft from Jonson House remains upright.
---
The final four pictures were donated by Jimmy Clarke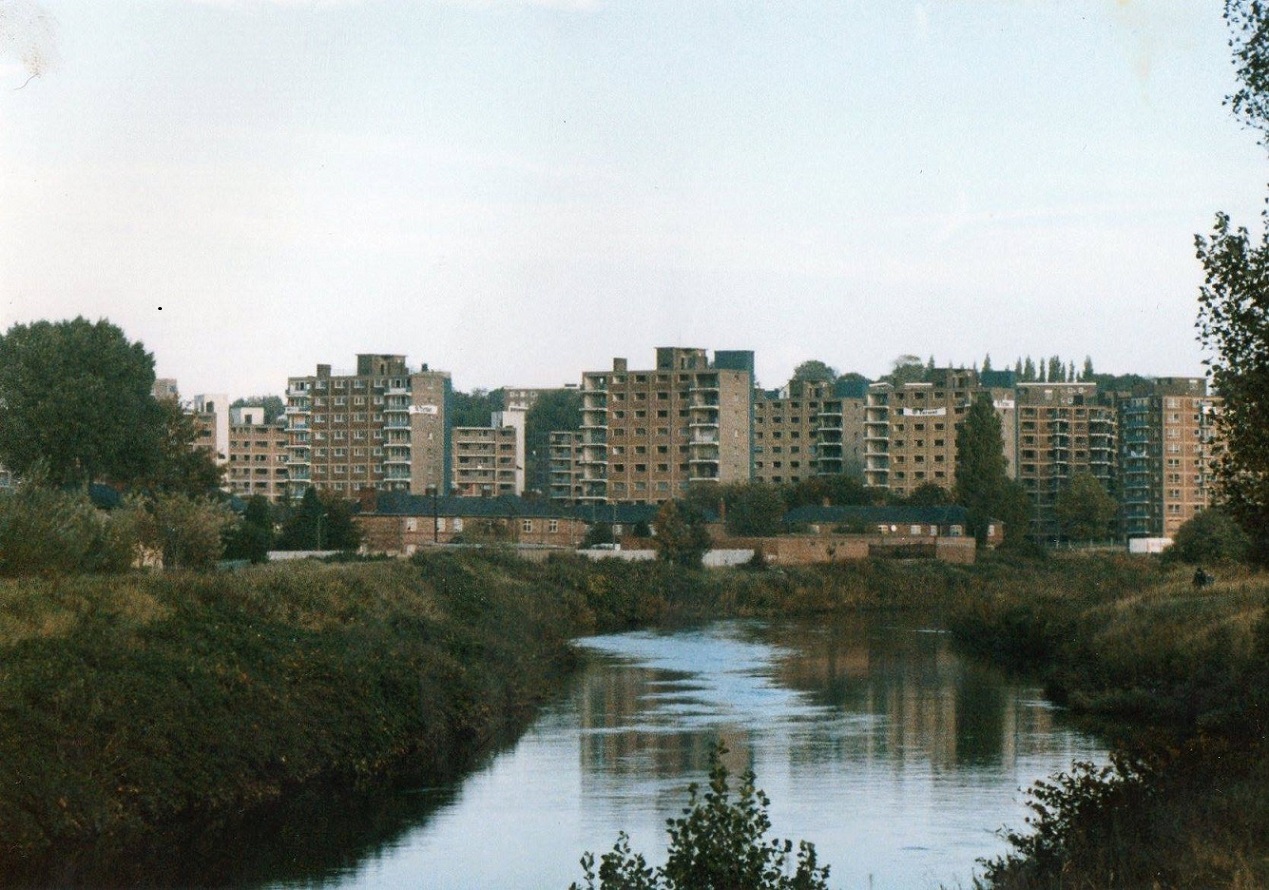 A view down the Irwell towards the estate waiting to be demolished.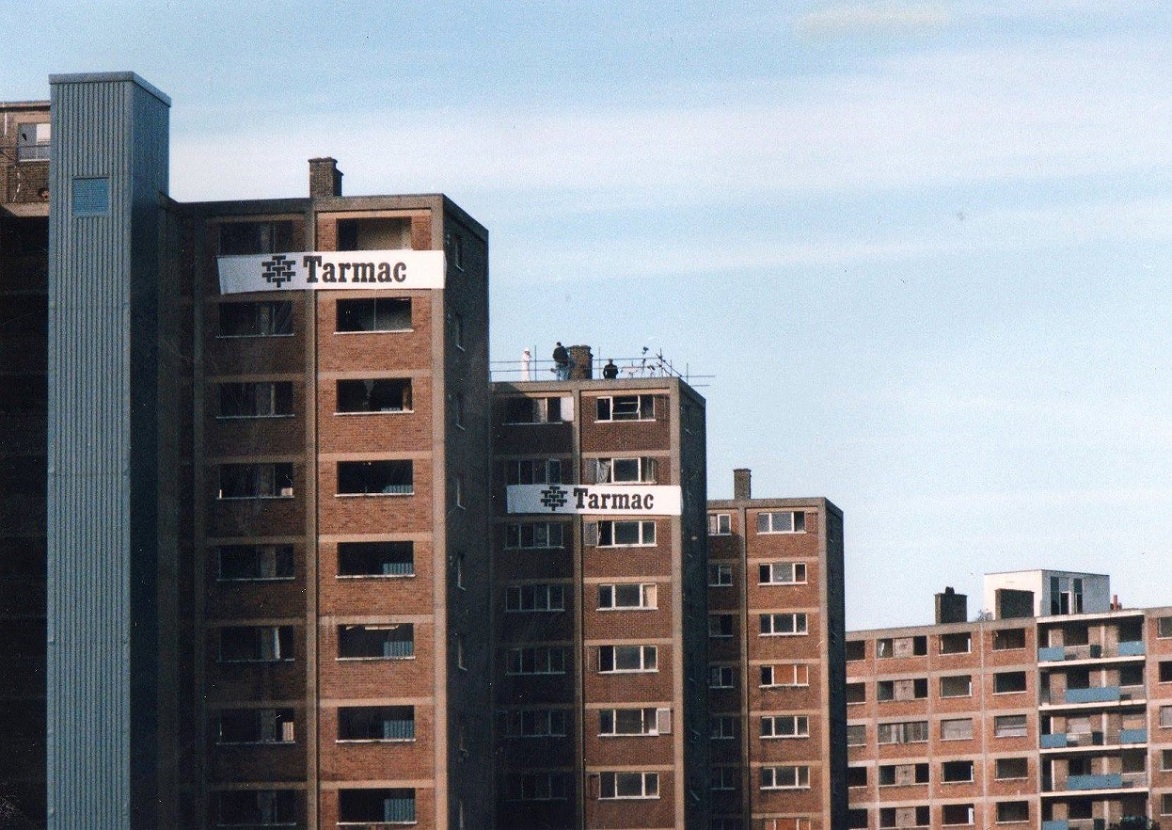 A view of Burns, Blake and Cowper Houses, and Keats Court to the rear. You can see that Blake and Cowper were not going to be demolished because they had not been hollowed out.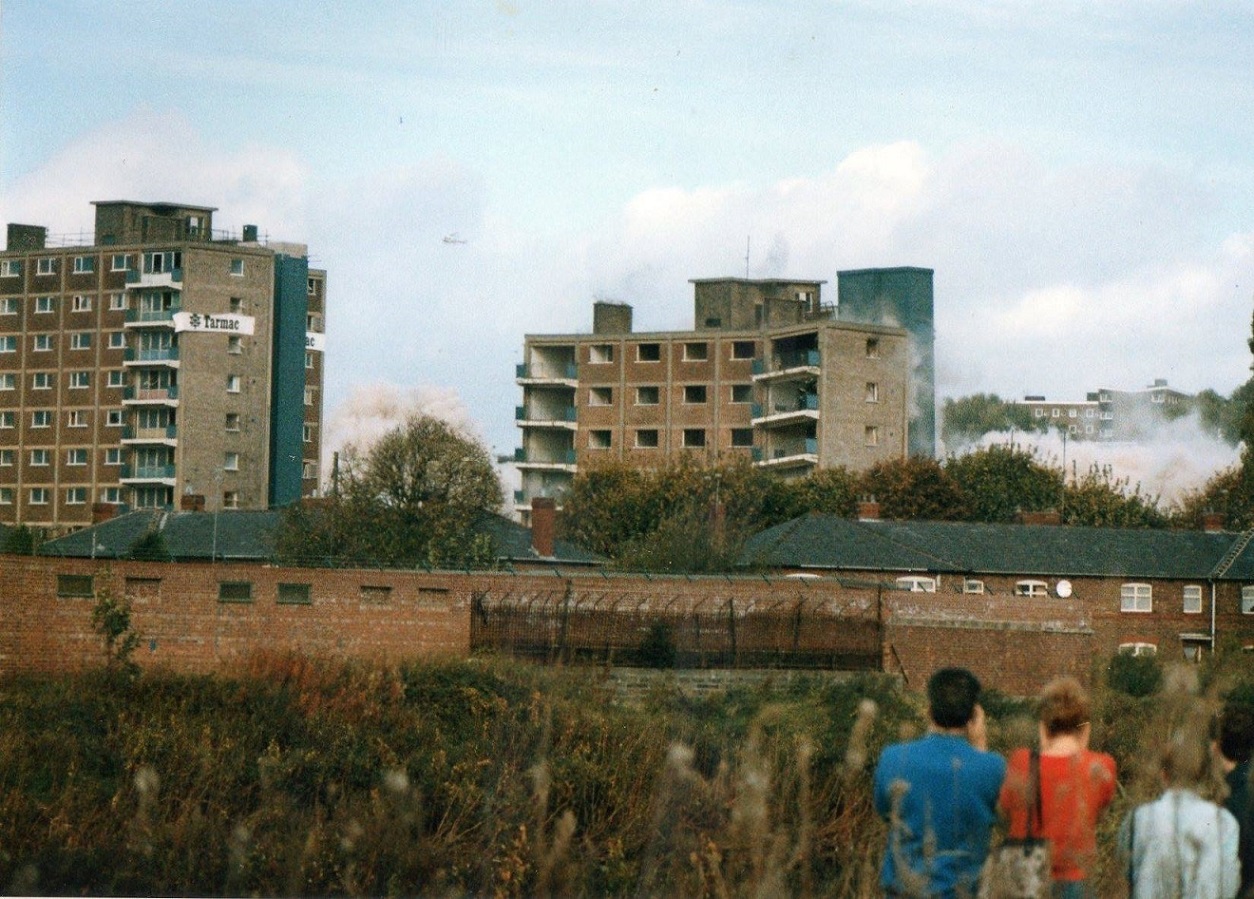 A view from the Racecourse side of Burns collapsing.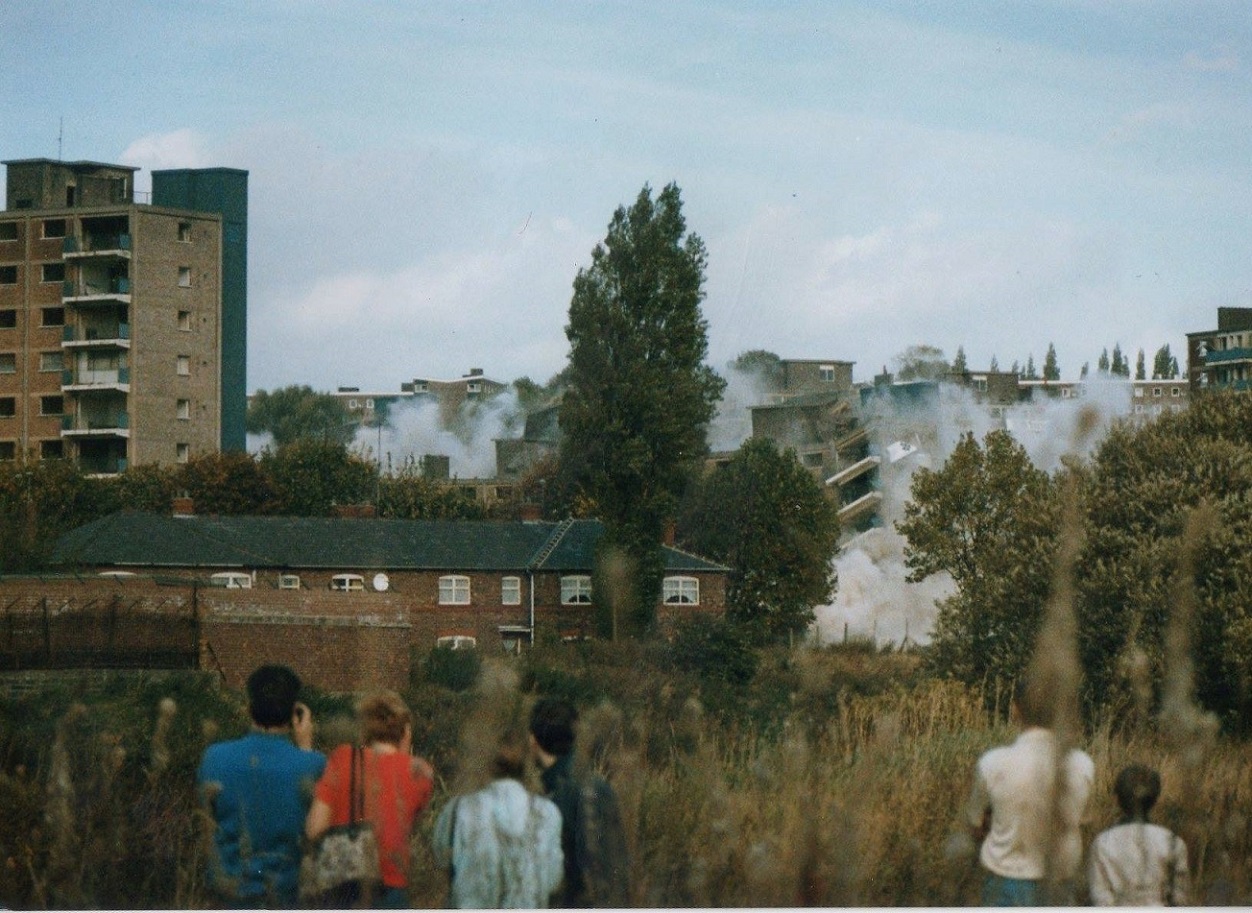 Here you can see Blake House standing to the left and Spencer House to the right and Shelley House in the background. The rest are in mid collapse.